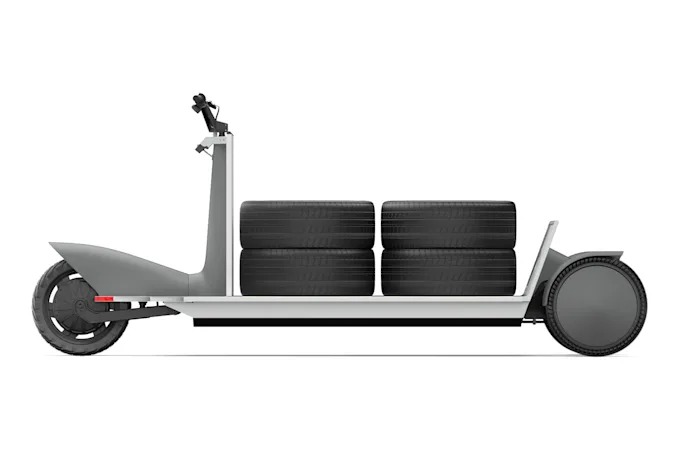 Volvo's luxury EV brand, Polestar, has unveiled a drivable prototype of the Re:Move electric cargo transport vehicle. Simply put, it is an electric cart for transporting heavy objects.
Polystar released a vehicle rendering image in March. It is an explanation that it can be used for last mile delivery work because it is a three-wheeled vehicle with a width that can travel in a bicycle lane and has the ability to carry a load of 270 kg.
The prototype unveiled this time has a 2.2 kWh battery, a top speed of 24 km/h, and a driving performance almost similar to that of an electric assist bike, and supports 180 kg with a slightly reduced maximum load. The low-carbon aluminum chassis is equipped with an electric tilt mechanism to ensure stable rotation, with a minimum turning radius of less than 7m.
The announced prototype adopted a frame cover made of environmentally friendly composite material. Polystar says the price and release date of the remove will help with delivery in narrow alleys. For another use, it can replace turret trucks used in fish markets, etc., but it is suitable for transport applications such as warehouses that handle lighter goods. Related information can be found here.