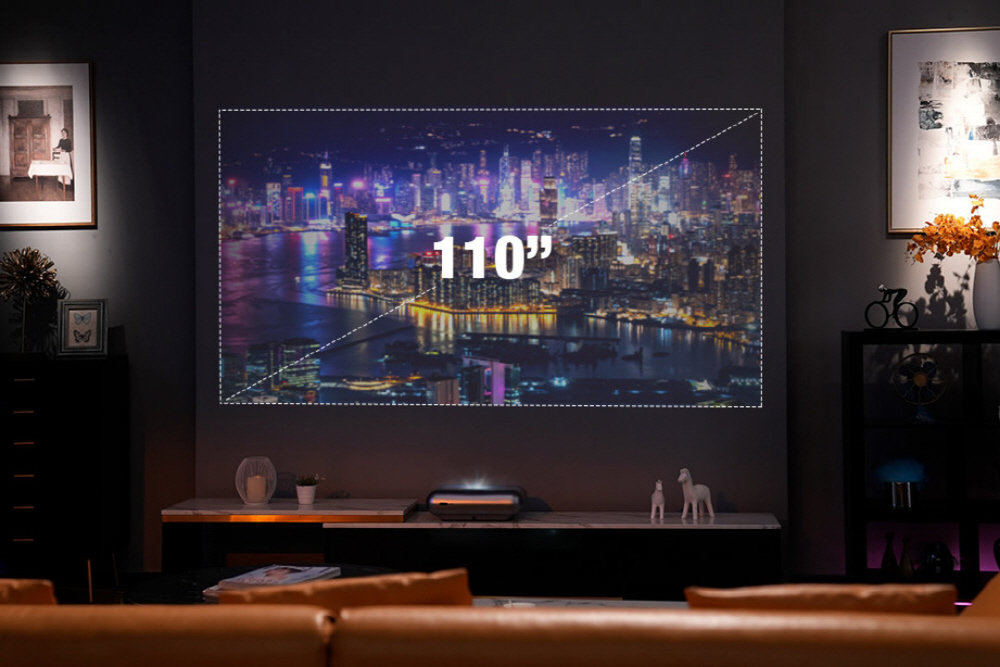 The JMGO O1 Pro is a projector that can illuminate directly above from a distance of 23 cm. With this product, there is no obstacle to viewing the screen across the front, and you can use the projector neatly by placing it in the place where the TV used to be.
It is placed right under the wall, but you can enjoy the 110-inch full HD large screen. The point is that the camera is jointly developed with Leica and Dynaudio, a Danish manufacturer of high-end speakers. The multi-point ToF sensor action automatically corrects the projection angle even if the body is slightly shifted, and it has the smartness of adjusting the color balance according to the color of the wall or room. In addition, you can change the volume or playback speed with simple gestures, and it can be operated with voice instructions thanks to the built-in Alexa.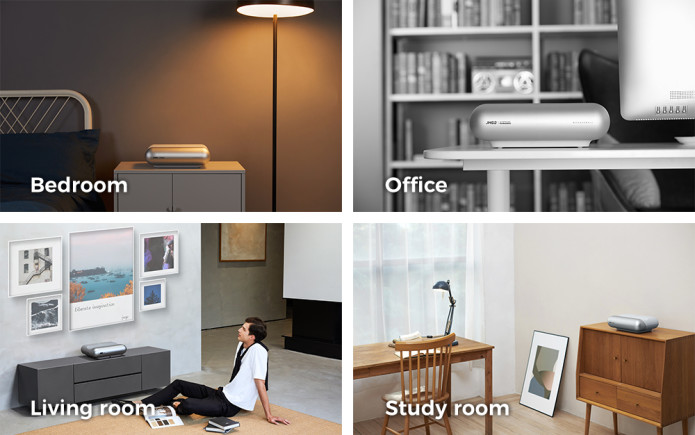 In addition, more than 80 video transmission apps are pre-installed, so you can use it conveniently online or offline, such as mirroring your laptop screen. You can display the time by selecting one of the energy themes, or select digital art from the smartphone app and synchronize it with music. You can also enjoy streaming services by linking a Fire TV stick or Roku.
This product was also raised through crowdfunding site Indiegogo. More information about the product can be found here.