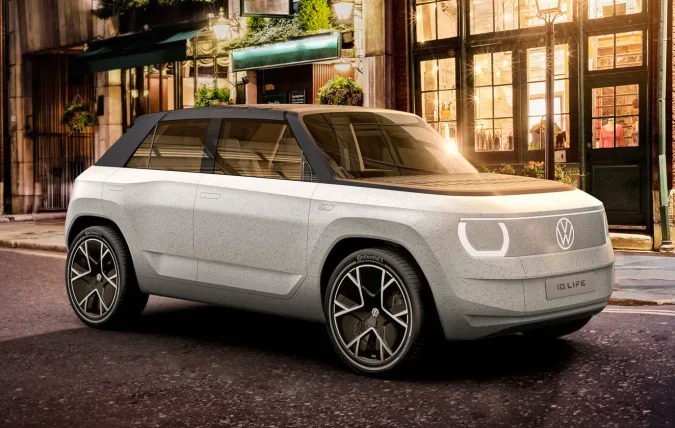 ID.Life is a small crossover-type EV concept car that Volkswagen introduced during the IAA Mobility 2021 held in Munich, Germany, and plans to commercialize it in Europe around 2025.
The platform MEB used inside is shared with Volkswagen ID.3, and the mounted motor output is 213 horsepower and 172 kW. The battery is 57 kWh and can travel 400 km when fully charged.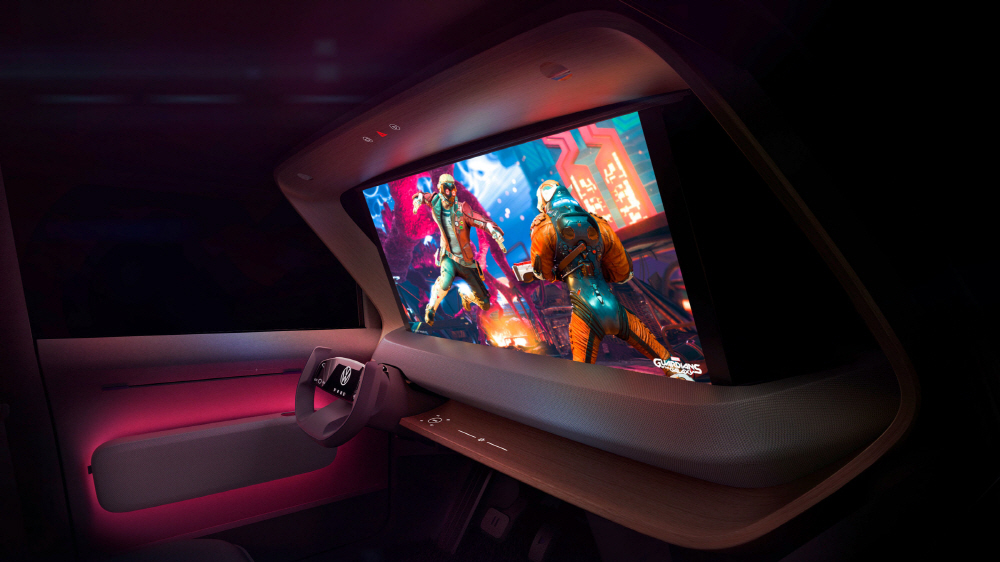 ID Life is a concept model developed with a focus on sustainability rather than driving performance. Natural wood is used for the dashboard, etc., and wood chips are used for the body paint. Plastic bottles were recycled for the sunroof part. Natural rubber, bio-oil and bran were also used for tires.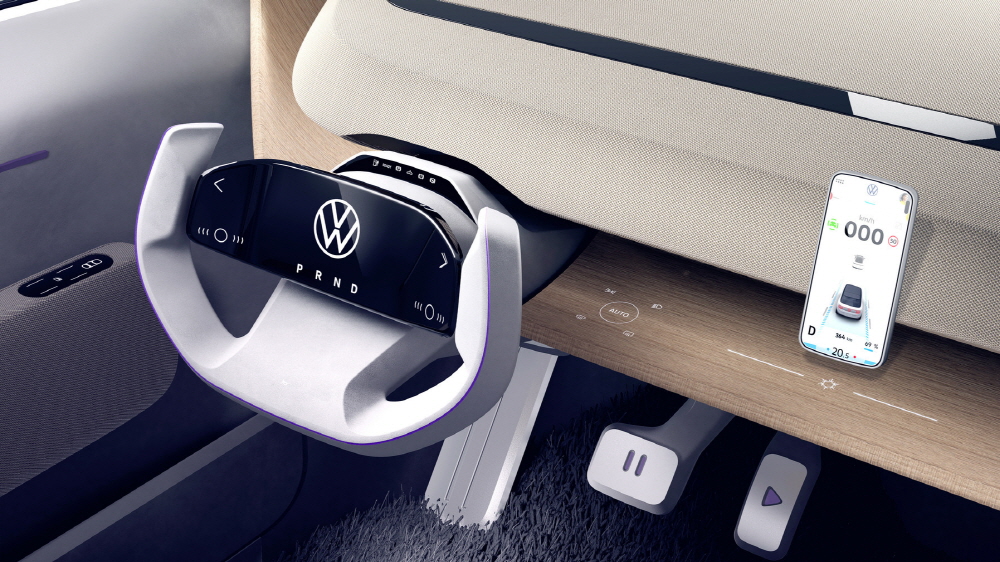 Taking advantage of the MEB platform that can take a wide interior space, the vehicle can be made completely flat by pushing the front and rear bench seats. The driver's seat is equipped with a touch display on the hexagonal steering wheel, displaying all the necessary information here. Therefore, there are no physical buttons in the direction of the handle. In addition, the side mirror is replaced with a camera and the image can be checked on the display.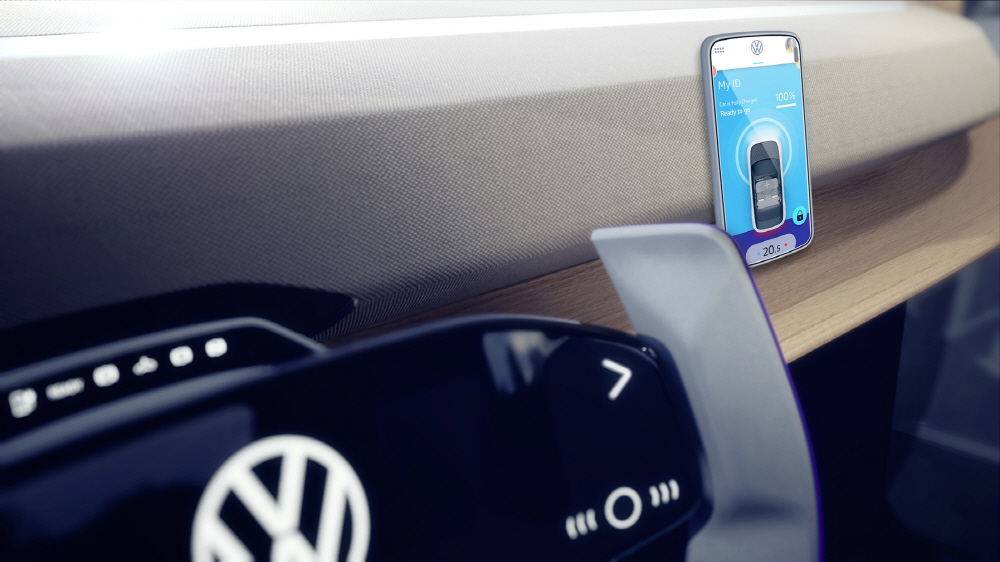 The screen can be pushed forward from the dashboard, and a game console can be connected via a retractable projector to play on the big screen. This feature will be removed from commercialization scheduled for 2025. Volkswagen is said to set a price of around 20,000 euros for the commercial version. Volkswagen expects to increase its EV share to at least 70% in Europe and 50% in the US by 2030. Related information can be found here.