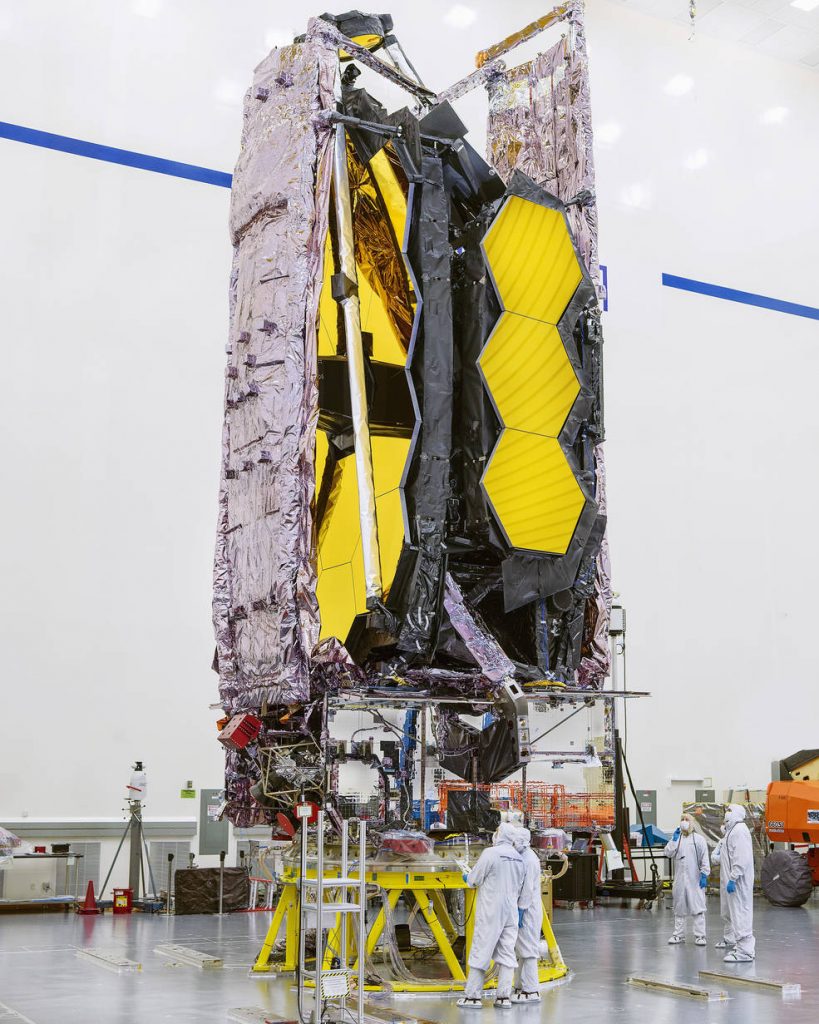 NASA has announced that the long-delayed James Webb Space Telescope JWST will finally be launched on December 18, 2021. Prior to launch, NASA completed testing of the space telescope in late August.
JWST prepared for launch 10 years ago, but due to development delays or problems, it was repeatedly delayed from 2015, 2018, 2019, and 2020. It was scheduled to launch in 2021, but has been postponed again.
It is generally known as the successor to the Hubble Space Telescope, but if you look at the specifications, it is focused on low-frequency observation, especially mid-infrared observation, and it is known that it has the ability to discover even the early galaxies of the universe that could not be discovered by the Hubble Space Telescope. This specification is one of the causes of technical delays in the development of JWST.
The complex structure of the space telescope is said to be in the final stages of packaging and preparing for its launch from the Northrop Grumman facility in California to French Guiana. The launch uses an Ariane 5 rocket provided by the European Space Agency (ESA) and brings the space telescope near the Lagrange point between the Sun and Earth.
After launch, the scheduled JWST mission will be completed in a relatively short period of five years. JWST needs propellant to keep it in orbit. NASA states that the JWST operation period is 5 years, but it is the same as the warranty period. Of course, there is also a way to restore propellant in case of excessive consumption of propellant under certain circumstances, but as it comes out more than 10 years later from the original plan, NASA will not have any intention of terminating the operation in time for the planned period.
If it is successfully switched to operation, it is expected that the First Star will catch the light of the first generation of stars in the universe, which is believed to have started to shine 200 million years after the Big Bang, in the investigation of the early universe and observation using infrared rays. Related information can be found here.