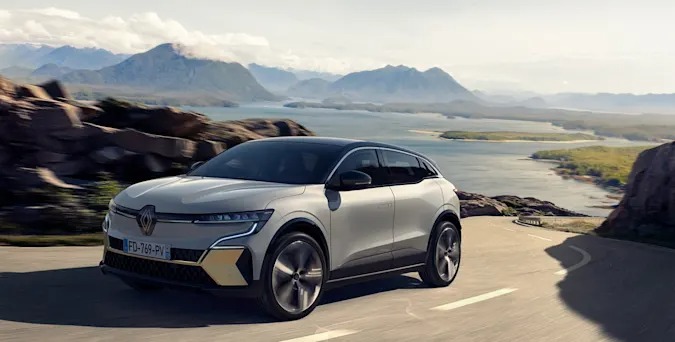 The Megane E-Tech Electric is Renault's popular model of the Megan electric vehicle. As automakers around the world are announcing electric vehicles one after another, what sets this product apart is that if a battery fire occurs, firefighters can put it out in minutes.
In the event of a fire in a high-energy-dense battery, pillars of fire can erupt sporadically for hours to days up to a distance of several meters. There is a risk of electric shock if it touches the car body prematurely, and poor waterproofing may further increase the fire.
Of course, since it is equipped with a battery designed exclusively by the automaker, it is unknown what needs to be paid individually in the initial response in case of a fire. Renault has displayed a QR code on the windshield of the Megan E-Tech Electric to access vehicle rescue and safety measures data.
This idea allows rescue teams to obtain vehicle information on the spot. Information is provided, for example, where batteries and airbags are located, and where the vehicle can be safely cut to rescue crew members. According to Renault, this information could shorten rescue operations for firefighters by up to 15 minutes, increasing the chances of saving lives.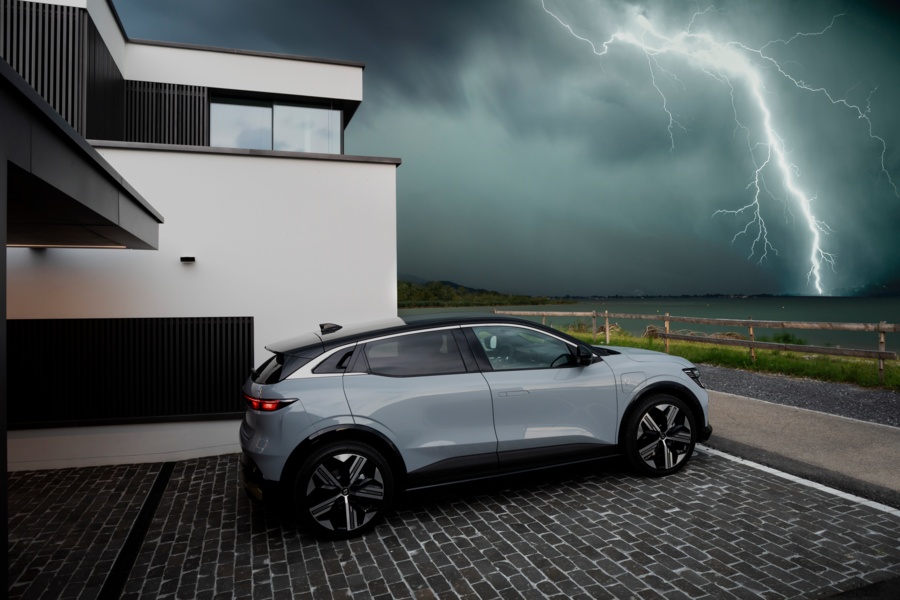 Megan E-Tech Electric has adopted CMF-EV, an EV platform developed by the Renault-Nissan Mitsubishi alliance. According to Renault, this product uses a 110mm-thick battery pack to keep the floor low, and contrary to the crossover style given by the exterior, the driver can sit at a height that matches the gaze that is not different from the existing Megan.
The front-wheel drive powertrain is divided into two types: a motor output of 96kW, a maximum torque of 250Nm, and two types, 160kW and 300Nm. It has a capacity of 40kWh and a 60kWh battery, and the range is said to be 300km for the 40kWh model and 470km for the 60kWh version. In addition, some versions support up to 130 kW DC charging facilities, in which case energy can be injected into the battery for a driving range of only 30 minutes to 300 km.
The installed infotainment system adopts Android Automotive OS and supports various application programs. Of course, you can also use Google Assistant. Megan E-Tech Electric is scheduled for release in March 2022. Related information can be found here.