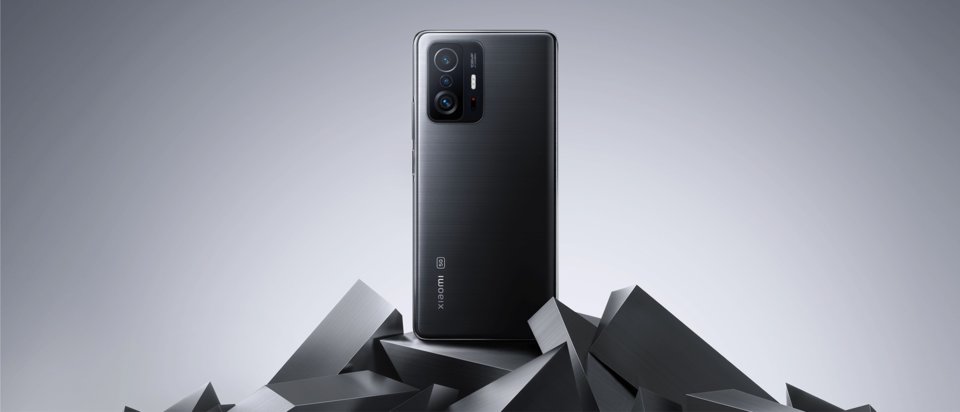 Xiaomi has announced the Xiaomi 11T Pro and Xiaomi 11T, which are Android-based 6.67-inch high-performance smartphones.
All of these models emphasized camera performance, especially video quality. It is the successor model of the current Mi 10T (Mi 10T) series. The price starts at 649 euros for the 11T Pro, but to commemorate the launch, it is sold for 599 euros. 11T from 499 euros.
For both models, you can choose from three colors: Celestial Blue, Meteorite Gray, and White (Moonlight White). In addition, the configuration of RAM and storage space for the 11T Pro is 649 euros for 128 GB for 8 GB, 699 euros for 256 GB for 8 GB, and 749 euros for 256 GB for 12 GB. The 11T costs 499 euros for 128GB for 8GB and 549 euros for 256GB for 8GB.
The features of Xiaomi 11T Pro include 120W fast charging for the first time in a smartphone, high-speed processing with Qualcomm Snapdragon 888, and 5G and 5G dual standby. The 11T supports 67W fast charging and the SoC is equipped with MediaTek Dimensity 1200 Ultra.
As it is a high-end model released by Xiaomi, the biggest technical feature of these two types with many features is the 120W HyperCharge, which is a 120W fast charging installed in the 11T Pro. It is said that the 5,000mAh built-in battery can be charged to 100% in 17 minutes by charging with power exceeding that of existing smartphones. Of course, if this happens, the AC adapter charger will be a concern, but it comes with the package, and Xiaomi is appealing that this charger can be used with other USB devices.
In addition, the 11T responds to 67W fast charging and has lower power than the Pro, but it can be charged to 100% in 36 minutes with power comparable to that of a laptop. Similarly, the AC adapter is included in the package.
The heart of SoC is also suitable for high-end class. As stated earlier, the 11T Pro is equipped with Qualcomm Snapdragon 888, and the 11T is equipped with MediaTek Dimension City 1200 Ultra. As they are high-performance SoCs, people may be interested in cooling. These products are equipped with a large vapor chamber in common to realize efficient heat diffusion, and stable operation can be expected even in games or video recording for long periods of time.
If you look at the camera features that Xiaomi appeals to, the rear camera is a triple or three-module configuration common to the Pro and 11T. It is a combination of 108-megapixel wide-angle main, 8-megapixel ultra-wide-angle, and 5-megapixel macro. In addition, although it is only applicable to the Pro, it supports 8K, 30-frame video recording. Pro only, but 4K is also capable of recording at 60 frames per second. In recording mode, one-click AI cinema and various filters are also supported.
In terms of picture quality, the pro can record in HDR 10+ mode. Even in situations with large differences in luminance, such as backlit portraits in bright places, it is possible to prevent subject white holes or underexposure. In addition, HDR 10+ and Dolby Vision are supported, including 11T for playback of HDR video sources. Therefore, the Pro is a smartphone that supports all HDR 10+ from recording to editing and playback.
The front camera is a 16-megapixel punch hole type, and you can take selfies in night mode with noise suppressed even in dark places. As for the display panel, the basic specification is common to both the Pro and 11T, and supports a resolution of 2400×1080 on a 6.67-inch AMOLED panel. The refresh rate is up to 120Hz, but by introducing a variable specification, it automatically changes the refresh rate according to the displayed content to suppress unnecessary power consumption. In addition, the touch panel sampling rate is 480Hz, which is comparable to that of a gaming smartphone. It is a design that prevents input leakage with a delicate touch along with a flat shape.
In the case of the Pro, it received the highest grade of A+ among Android smartphones from DisplayMate, a display quality certification body in display quality. In the case of surface glass, both models adopt Gorilla Glass Victus, the latest generation of Corning Gorilla Glass, to appeal for durability.
The built-in speaker was tuned in collaboration with high-end audio brand Harman Kardon. The position has been improved over the previous model, enabling clearer playback. In the case of 3D sound, the corresponding source can be enjoyed in surround sound in response to Dolby Atmos.
The operating system update period, which is the focus of Android high-end smartphones these days, is also officially guaranteed for 3 major Android updates and 4 years for security updates. In addition, the battery charge/discharge cycle is 800 times longer than the standard 500 times. Related information can be found here.