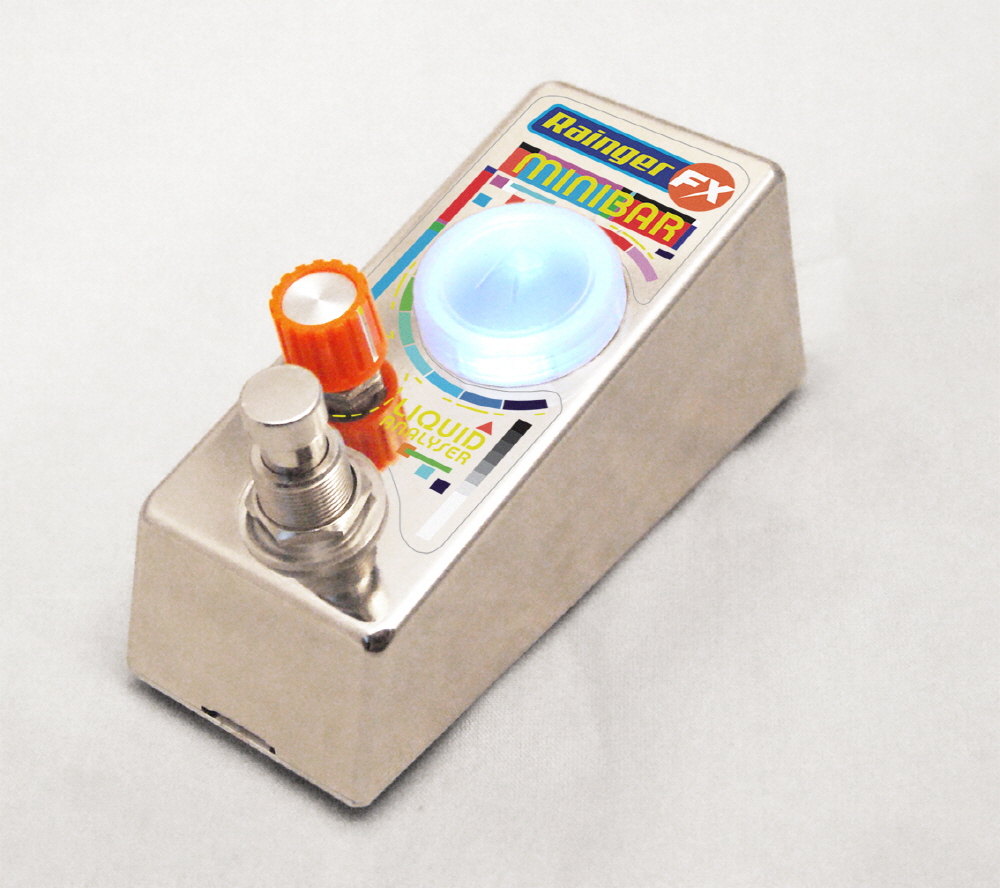 The Minibar-Liquid Analyzer is an effector for the electric guitar. Although the name of the product itself is not appropriate for the effector, it supports a unique function that plays a subtly different distortion when a liquid such as water, coffee, or cola is put in a small bottle. In this respect, it can be said that it is a suitable product name.
It is said that the tone composed by pressing the pedal is determined by the color and density of the liquid. It's not as good as coffee, but Coke has an effect on the bass. Also, in the case of gain, it varies according to noise and carbonation. In the end, what makes the tone different is the liquid concentration, salt, and carbonic acid.
In addition, this product has a structure that does not make a sound if there is no liquid in the bottle. It is also possible to create your own sound by mixing juice, alcohol, or chemicals and adding salt or sugar. The price is 113.33 pounds. Related information can be found here.