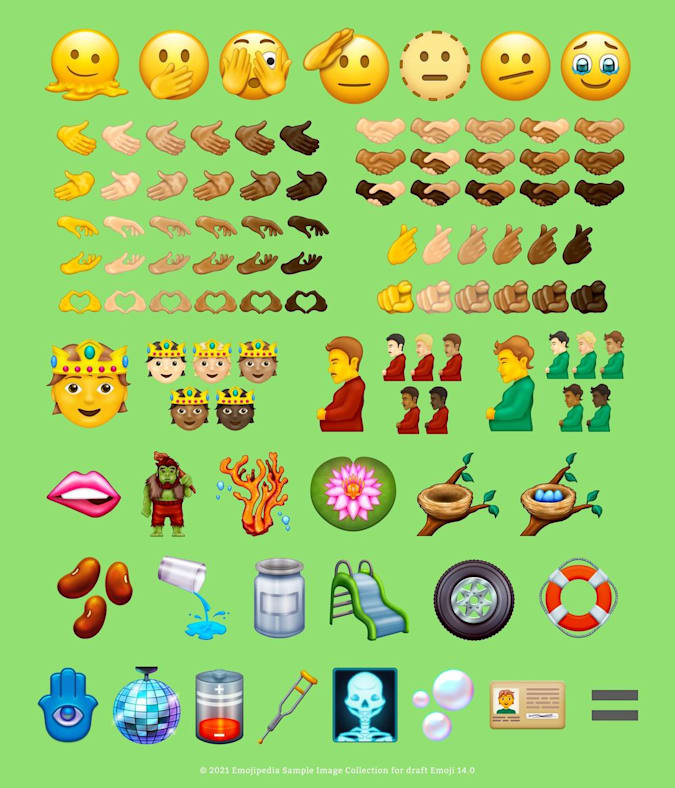 The Unicode Consortium announced Unicode 14.0 on September 14 (local time). 838 new characters have been added to the text standard, of which 37 are new emoticons.
Originally, the new version of Unicode was announced around March, but this year, the release was delayed due to the impact of COVID-19. In addition, the contents of the emoticons were not changed from the draft released in July. New emojis include a melting face, a salute face, beans, a mirror ball and the rest of the battery. In addition, a handshake using two skin colors, which was technically difficult until now, was also added. Among them, the pregnant male emoticon attracts attention. It doesn't seem to be used very often, but depending on the context, it can also be used to express that you are full due to overeating.
Unicode 14.0 with new emoticons is expected to be supported by Google later this year. However, companies such as Apple, Twitter, and Facebook are often supported in about half a year after launch. So, these enterprise services may need to wait until the first half of 2022. Related information can be found here.