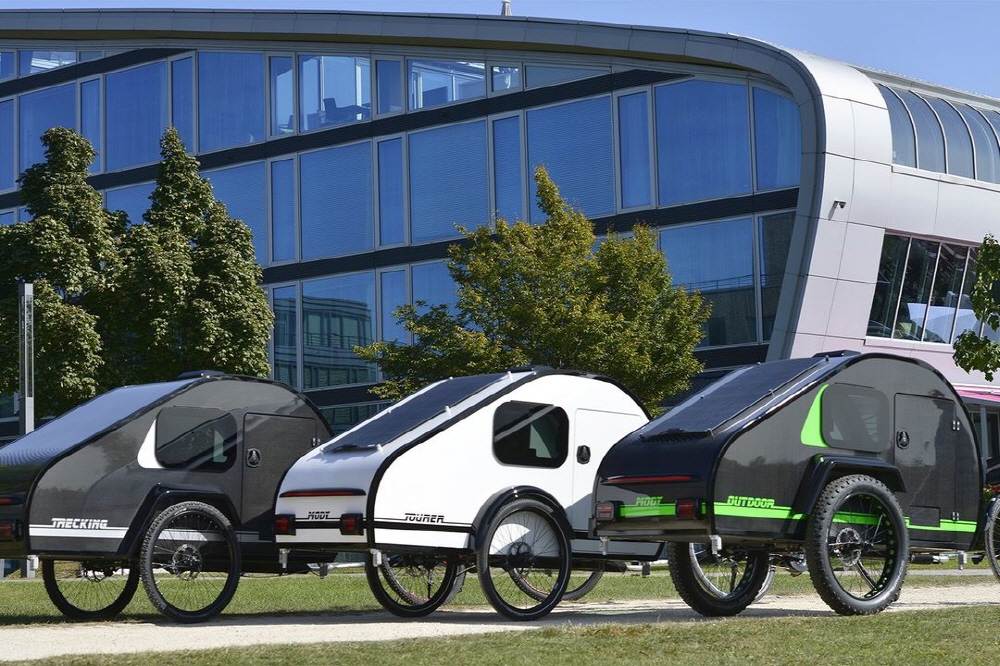 The Moody series is a camping model for bicycles introduced by German company MoodyPlast, and it is divided into three models: tourer, trekking, and outdoor. It is supposed to be towed by an electric bicycle equipped with an electric motor and a throttle so that it can go on mountain roads or uphill roads.
All three models are equipped with 26-inch large wheels and are made of light and strong glass fiber and carbon fiber. In addition, it is designed to withstand the European legal speed of 25 km/h and can be easily repaired due to its simple structure. The tourer is equipped with road tires and the trekking with white lines on a black background is suitable for off-road mountain or off-road driving. The outdoor is equipped with thick fat tires to absorb bumpy road shocks.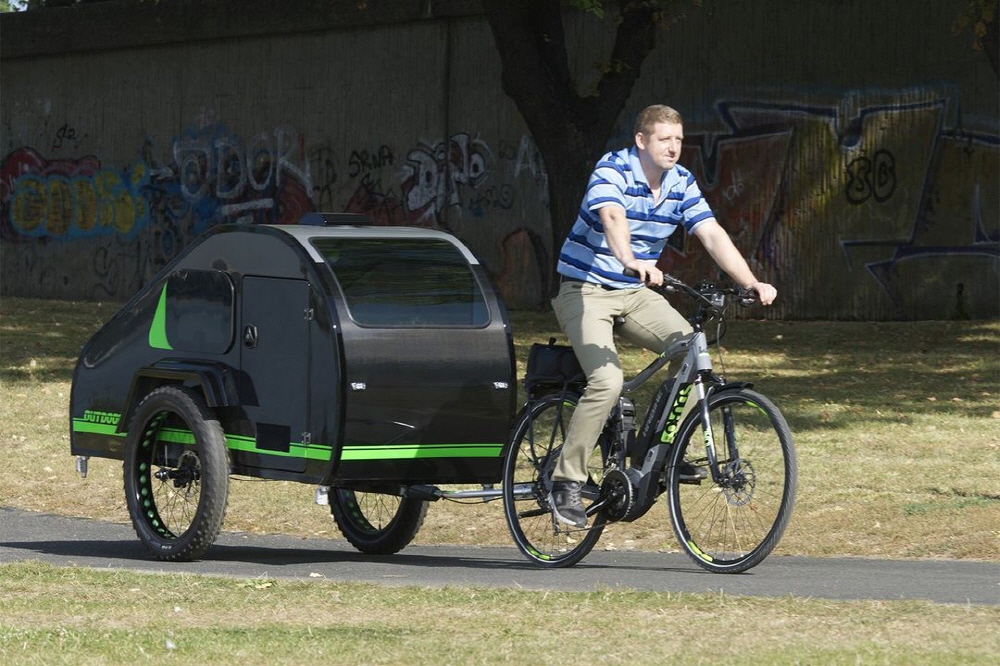 Depending on the model, the height is around 150cm, the inside size is 208cm long and 86cm wide, so it is cramped for two people to sleep. It weighs 50kg, but it is expected to be reduced to 40~45kg when it is mass-produced. It complies with European road traffic laws, including LED lights before and after and reflectors on the sides.
Moodyplast was originally a company that manufactures automobile racing parts, but the racing competition was suspended due to the Corona 19 disaster, and it is said that it has released a camper for bicycles. There are also options such as solar panels installed outside and a kitchen to put inside. The tourer and trekking models made of fiberglass cost 4,999 euros, carbon fiber 6,999 euros, and outdoor 500 euros. Related information can be found here.