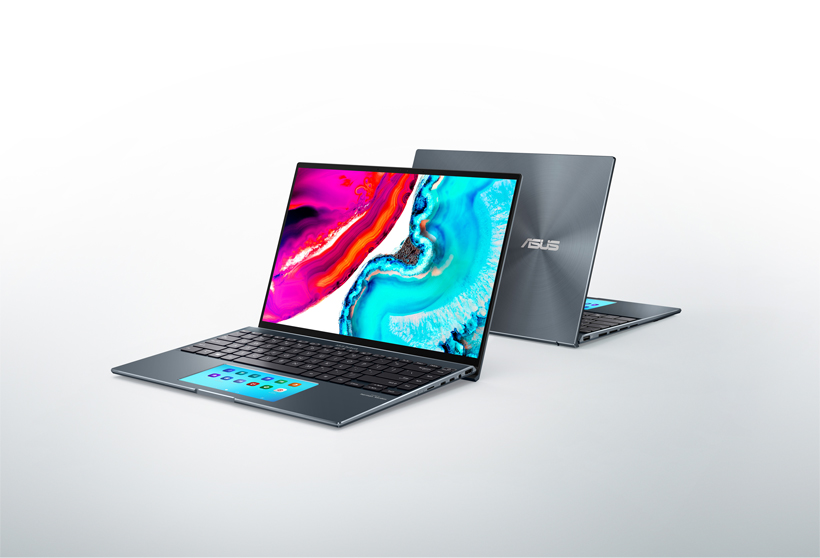 On September 16, Samsung Electronics announced that it had begun production of 14-inch 90Hz laptop OLED displays for the first time in the industry.
The 14-inch laptop OLED display was officially announced in January. According to Samsung Electronics, this display is self-luminous, a characteristic of OLED, which enables quick screen switching and high-speed display similar to or faster than a 120Hz driven LCD display.
The display resolution is 2880×1800, the aspect ratio is 16:10, and it covers 100% of DCI-P3, the color gamut standard for digital cinema. Of course, it realizes the deep black expression, high contrast ratio, and wide viewing angle, which are the characteristics of OLED.
According to Samsung Electronics, this display is installed in the Asus Zenbook 14X Pro announced in early September and the Vivobook Pro 14X released by Vivo. Although it has not been officially revealed, it seems that it is also installed on the Lenovo Yoga Slim 7 Carbon, which is mainly equipped with a Samsung display.
The improvement of the display refresh rate contributes to the improvement of the feeling of operation such as games and scrolling, but on the other hand, there is also the problem of increasing the load on the GPU or battery running time. This OLED display, which enables high-speed display beyond specifications with its self-luminous method, is a well-balanced product. Related information can be found here.