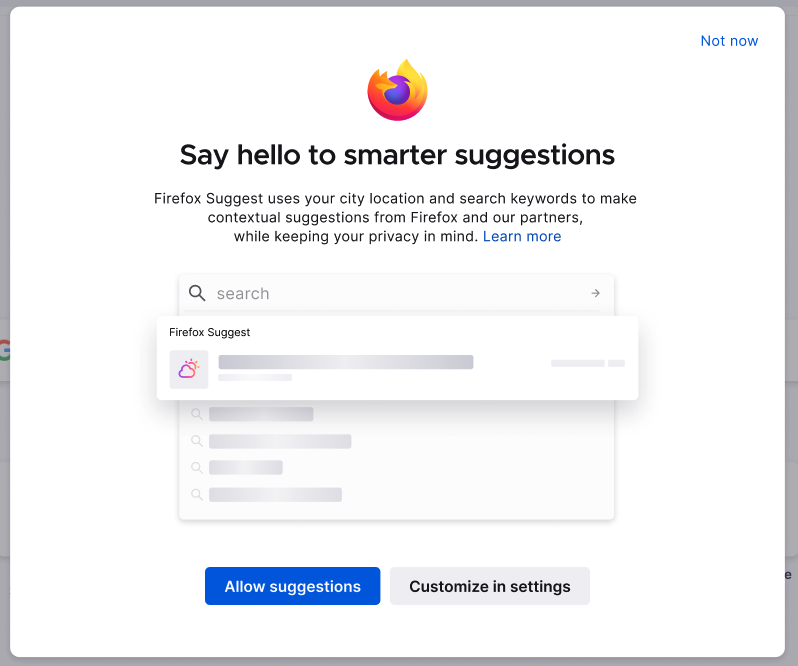 Mozilla announced on September 15 (local time) that Firefox Suggest, a new feature that makes web browsing in the Firefox browser more convenient, is opting out to select users in the United States. did.
Firefox can search various search engines from the address bar so far, but Firefox Surge does not depend on the search engine, but suggests content from trusted organizations such as Wikipedia, Pocket Articles, Reviews, and Sponsors. For example, if you type Costa Rica into the address bar, a link to Wikipedia is displayed in addition to the search term candidates.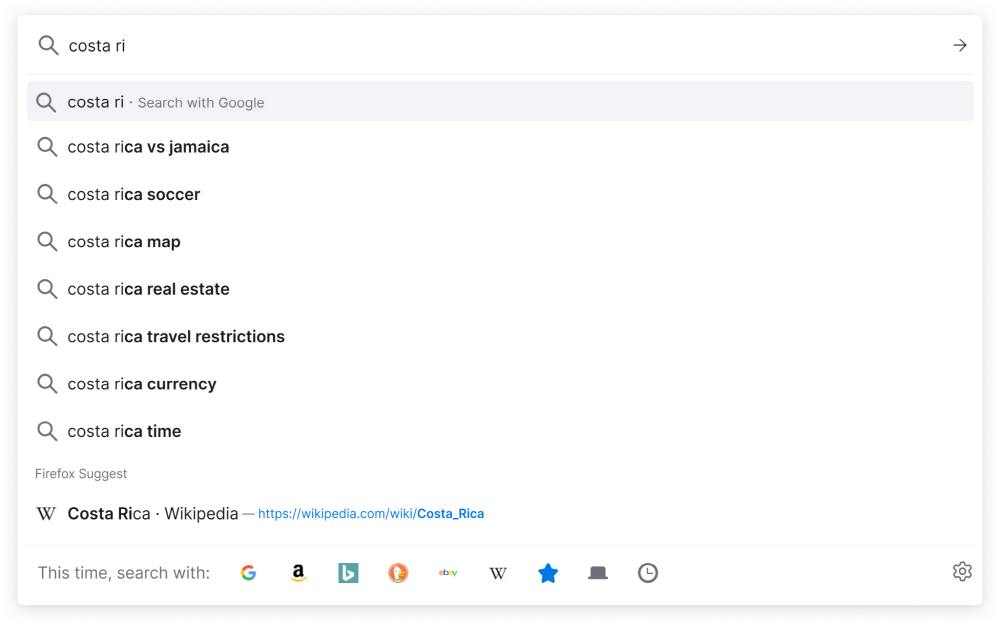 It is also said that proposals that fit the context are being developed. Changing the content of the proposal according to the current location, etc. Therefore, information is sent to Mozilla, such as whether you clicked on a location and accommodation offer, which was not previously collected by Firefox. Considering that Firefox is focused on privacy, there may be user backlash, but because of this, the Sugest feature is offered as an opt-out method to some users in the United States.
The subscription feature also presents sponsored links. Just type in a search term and you'll see links to relevant shopping on eBay, and so on. Also, Mozilla said it was reliable content, but in the case of sponsors, it may not necessarily be the search results users want.
But it wouldn't be unnatural if you think of ad links appearing in Google search results. Advertisements on web pages tend to be hated, but in the future, advertisements in the form of sponsored links may survive. Related information can be found here.