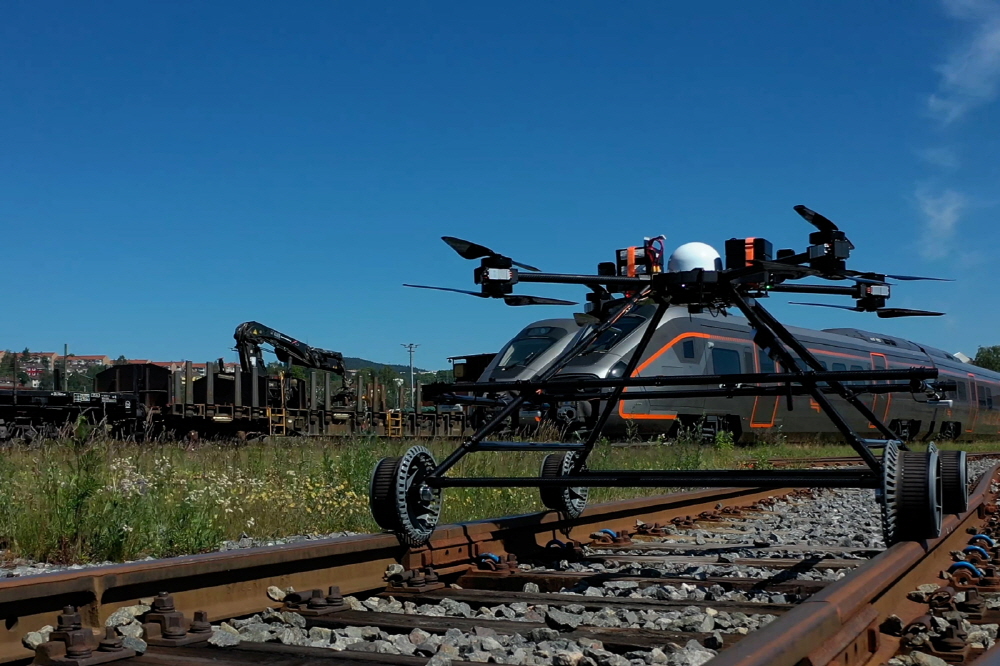 In order to maintain safe railroad operation, it is necessary to continuously inspect the tracks and ensure that there are no abnormalities. Therefore, railroad companies make sure that there are no cracks in the rails or there are no differences in dimensions by running a dedicated vehicle for track inspection during times when trains are not running.
To make rail inspection easier, Norwegian technology company Nordic Unmanned is developing The Staaker Railway Drone, an unmanned track inspection machine that combines the functionality of a multicopter drone with a track bogie.
As the drone travels along the tracks, it inspects critical parts of the railway infrastructure. It is possible to drive continuously for 7 hours by an in-wheel motor powered by a fuel cell. The maximum cruising distance is 200km, and cameras and other sensors are used to check whether there are any abnormalities in the track and, if necessary, it is possible to feed the point switch.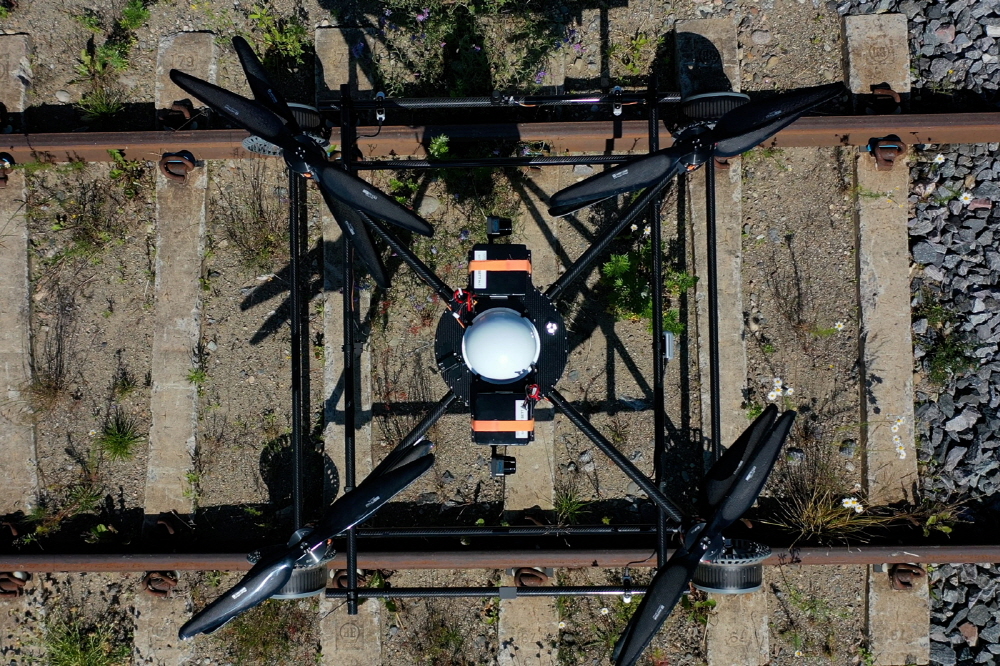 The most important feature of drones is that when a train approaches, it can fly right off the rail and cross the train next to the track. If the train passes, it will rise again and can start testing on the rails. Such mobility can never be obtained in inspections using large vehicles such as regular trains. In addition, in places where several tracks are laid at the same time or at a large station, you can easily change tracks without having to change points one by one.
Nordic Unmand says that the drone is being developed jointly with a major European railway company. In addition, it plans to deploy commercial services from the first half of 2022. Related information can be found here.