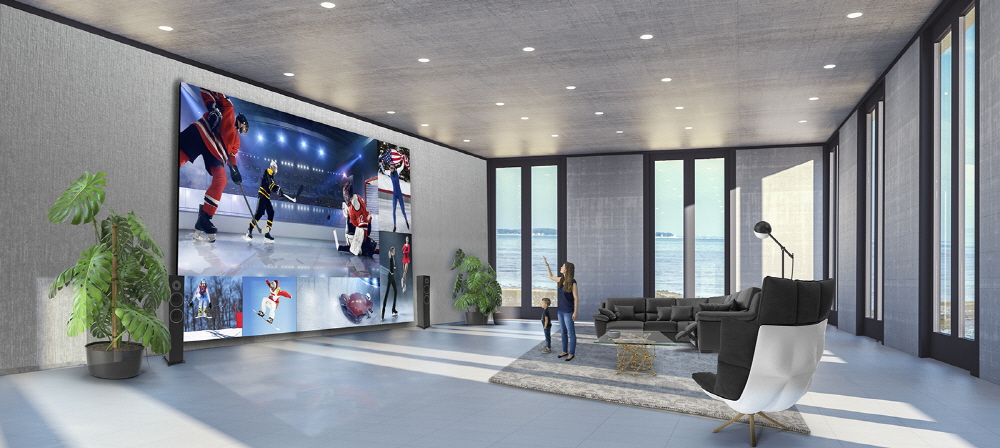 The Direct View LED Home Cinema Display is the largest 325-inch super-giant TV announced by LG Electronics. The 325-inch model measures 8.2 meters diagonally. Overseas reports say it is the perfect TV for space fortresses.
This series introduced by LG Electronics supports screen sizes ranging from 108 inches to 325 inches. It supports resolutions from 2K to 8K, and the largest 325-inch model measures 8.2 meters diagonally, weighs over 900 kilograms, and retails for $1.7 million. The smallest 108-inch model is expected to sell for around $70,000.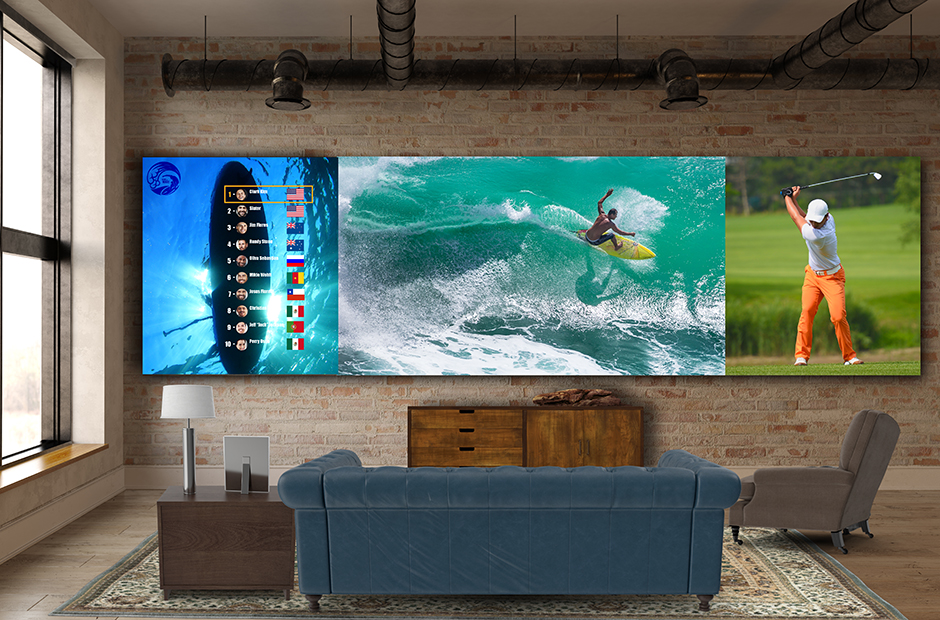 This product adopts a technology called Direct View LED (DVLED), and it is a smaller LED than the LED used in a general LCD monitor. Four models are available for 4K-compatible models, and in addition to the 163-inch model with a normal aspect ratio of 16:9, there are also a 294-inch model, a 217-inch model, and a 393-inch model that seem to have two units connected next to a 16:9 monitor.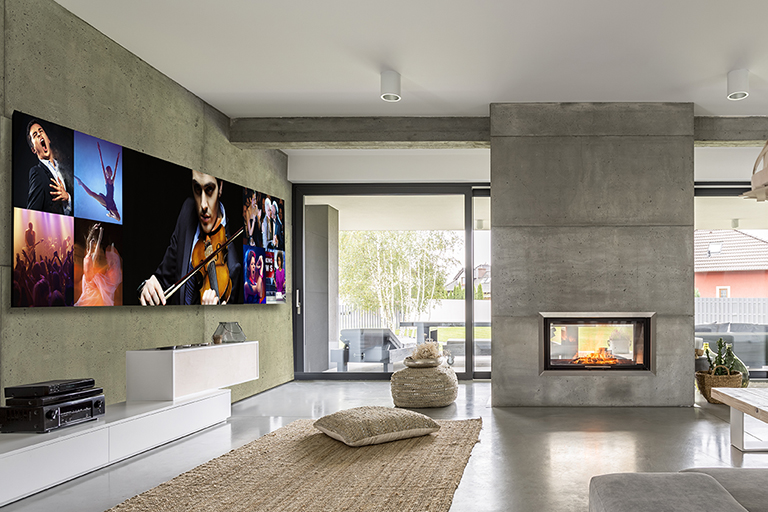 In addition, the maximum brightness is 1200 nits, so it is possible to output sufficient brightness even when used in a bright room. Therefore, it is brighter than most projectors and has a luminance output comparable to that of a typical high-end TV. Related information can be found here.