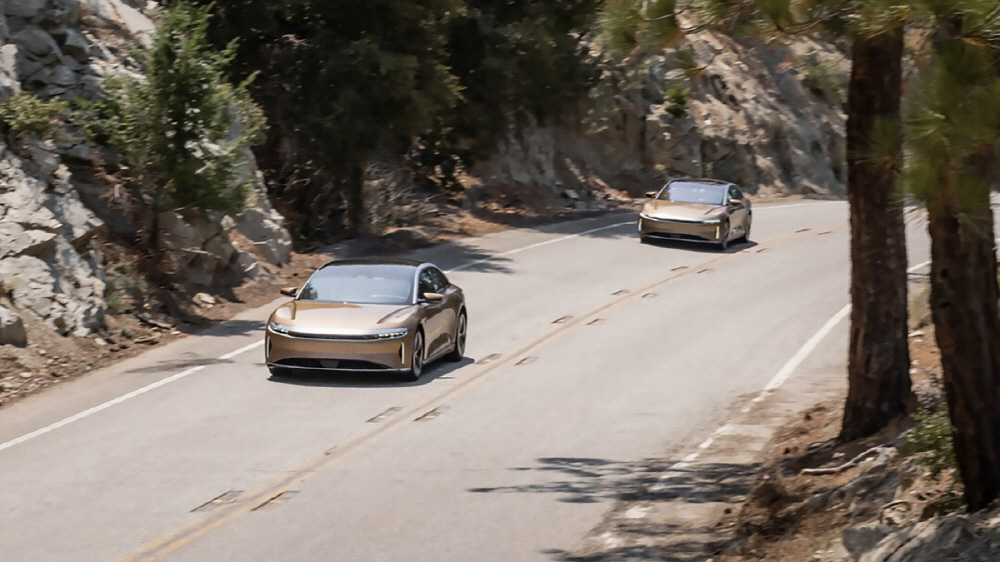 Electric car company Lucid Motors has announced that the Air Dream Edition, an upcoming sedan electric vehicle, has become the longest-range electric vehicle on the market. So far, the Tesla Model S long-distance version has a maximum of 670 km (415 miles), but the Air Dream Edition can travel 836 km (520 miles) on a full charge, according to EPA assessments. It can run 160 km further than a Tesla.
The 113kWh large-capacity battery and low air resistance design with a Cd value of 0.21 contribute greatly to the realization of such a cruising range.
Lucid Motors has been saying for years that the Air will be the longest-range electric car. It has claimed to surpass Elon Musk's company in terms of range, luxury, acceleration and price. For reference, Peter Lawrinson, CEO of Lucid Motors, is a person who previously led the development of the Tesla Model S.
Also, Air Dream Edition is, of course, the most expensive version of Lucid Air, and the price starts at $169,000. For reference, considering that the Lucid Air-based model to be released in 2022 is $77,400, the price difference is more than double. In addition, cruising distance evaluation is a measure of vehicle performance under specific conditions by the EPA, and that number does not always come out. For example, running on a slightly steep hill, repeatedly starting or stopping, or in a low-temperature environment where battery efficiency is low, the measured value will be lower than the measured value.
Lucid Motors is preparing to deliver its first sales vehicle to customers within this year. At the plant in Arizona, more than 100 are already on the line. Related information can be found here.