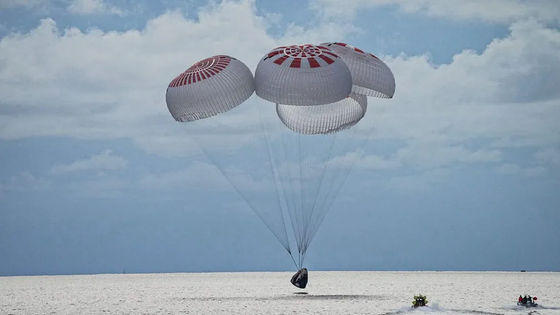 Inspiration4 is a private space travel mission prepared by private space development company SpaceX for Jared Isaacman, CEO of Shift4 Payments, an accounting firm. This mission was successfully completed and civilian only space travel was realized for the first time.
Inspiration 4 is a mission that challenges space travel with the SpaceX spaceship Crew Dragon carrying 4 civilians. When launching the spacecraft, the Falcon 9 reusable rocket was used, and without a specially trained astronaut, the space travel challenged to go up to Earth orbit and then return to Earth.
The crew dragon carrying these four people was launched at 20:02 on September 15, 2021 using the Falcon 9. In Inspiration 4, the crew dragon did not dock at the International Space Station, but the four of them enjoyed a space trip around 580 km low orbit from the ground for three days.
After three days of space travel, Crew Dragon began the process of re-entering the atmosphere around 18:11 on September 18, 2021. The process of re-entering the atmosphere is carried out completely autonomously by the crew dragon, and at this time, the four crew members experienced communication loss for 7 minutes due to the plasma covering the crew dragon. Crew Dragon deployed its parachute around 19:02 and set off at a location 48km east of the Kennedy Space Center around 19:06.
When re-entering the atmosphere, the outside of the Crew Dragon rises to 1900 degrees, but the crew is protected by a space suit. When re-entering the atmosphere, Crew Dragon decelerated from 560 km/h to 160 km/h with the first stage of parachute deployment, and deployed a second parachute at 550 km within a minute of deploying the first parachute. When launched, the Crew Dragon decelerated to 24 km/h.
Inspiration 4 is collecting data to support scientific research to investigate how the human body affects microgravity. Meanwhile, the crew dragon used in Inspiration 4 is a aircraft named Resilience that was used to send astronauts to the International Space Station a year ago. Related information can be found here.