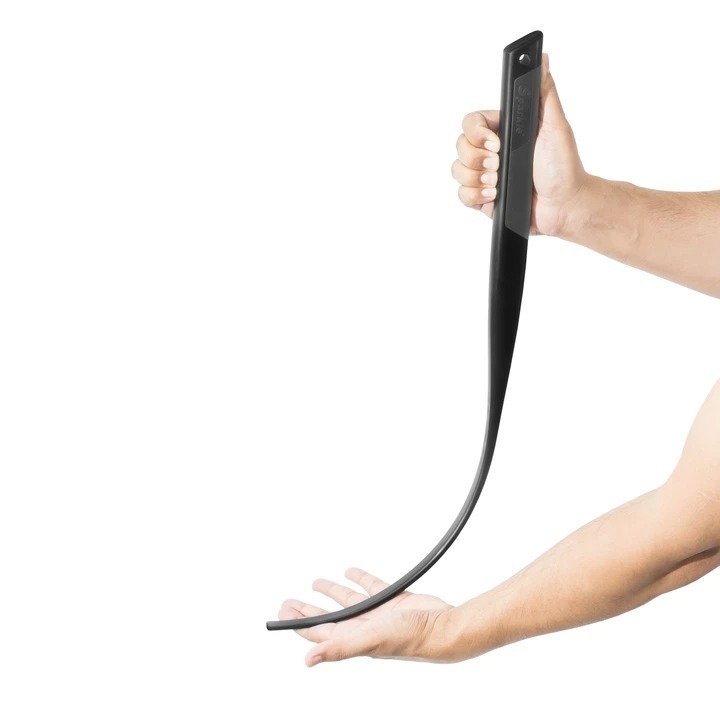 Toiletsaber is a product that solves the clogging of toilet paper in the toilet. How to use is simple. He said he could finish the job in 10 seconds.
First, raise the toilet water level, and then add 200ml of shampoo and dishwashing detergent to make it slippery. Then, scrape the toilet paper stuck in the hole near the water surface, then reverse the curved surface of the stick and poke it toward the other side of the jam.
The material of this product is high-grade polypropylene, the length is 709mm and the weight is 244g. It can be easily handled with one hand. Related information can be found here.