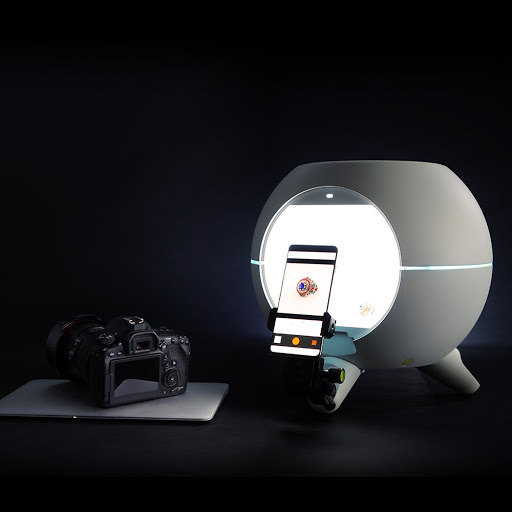 The Foldio360 Smart Dome is a light box that allows not only professional photographers but also amateurs to take clean pictures. This spherical light box can be helpful if you are shooting reflective materials such as metal products.
The height can be adjusted by attaching 3 detachable legs with magnets. You can also easily fix the smartphone using screws. It is also possible to shoot through the hole with the magnetically detachable cover united on the front and the top. If you use a sphere, the light is reflected evenly and there is no edge line like a box type.
In addition, if you place the item in the center, the LED automatically lights up, and you can adjust the angle to the desired angle by rotating the turntable. There is also a ring for hanging necklaces, etc.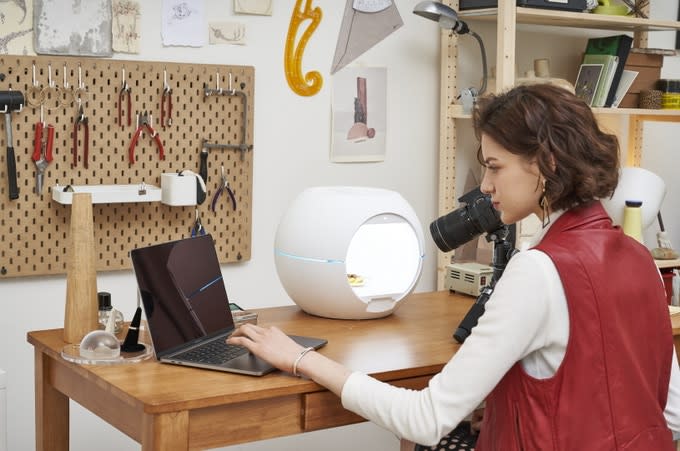 For this product, if you install a dedicated app on your smartphone, you can adjust the contrast and color temperature of the LED lights. Data transfer and editing are also possible with PC-only software. The camera is also capable of infrared communication.
This product was also raised through crowdfunding site Indiegogo. More information about the product can be found here.