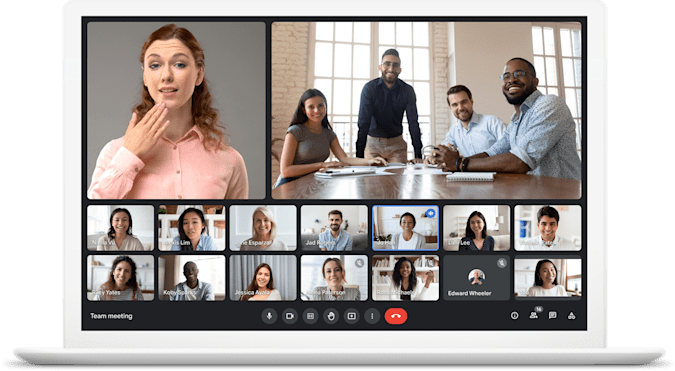 Google announced that automatic exposure and brightness adjustment will be available soon in the browser version of Google Meet, a video call service.
Google Meet introduced the iOS version and the automatic exposure adjustment function for Android as of 2020, but this time it has been expanded to the browser version. The automatic exposure adjustment function automatically raises and brightens the exposure when the user's video is dark and the exposure is insufficient. Brightness is automatically detected by AI, but users can turn this feature off.
Browser version auto-exposure adjustments are available to all Workspace, G Suite Basic and Business users. The feature rollout will start sequentially and will take about 15 days.
By introducing the automatic exposure adjustment function to all Google Meet platforms, it is expected that the difference in brightness between participants will be small even in multi-meeting. As remote work and online meeting opportunities are increasing, it can be said to be an update that enhances user convenience. Related information can be found here.