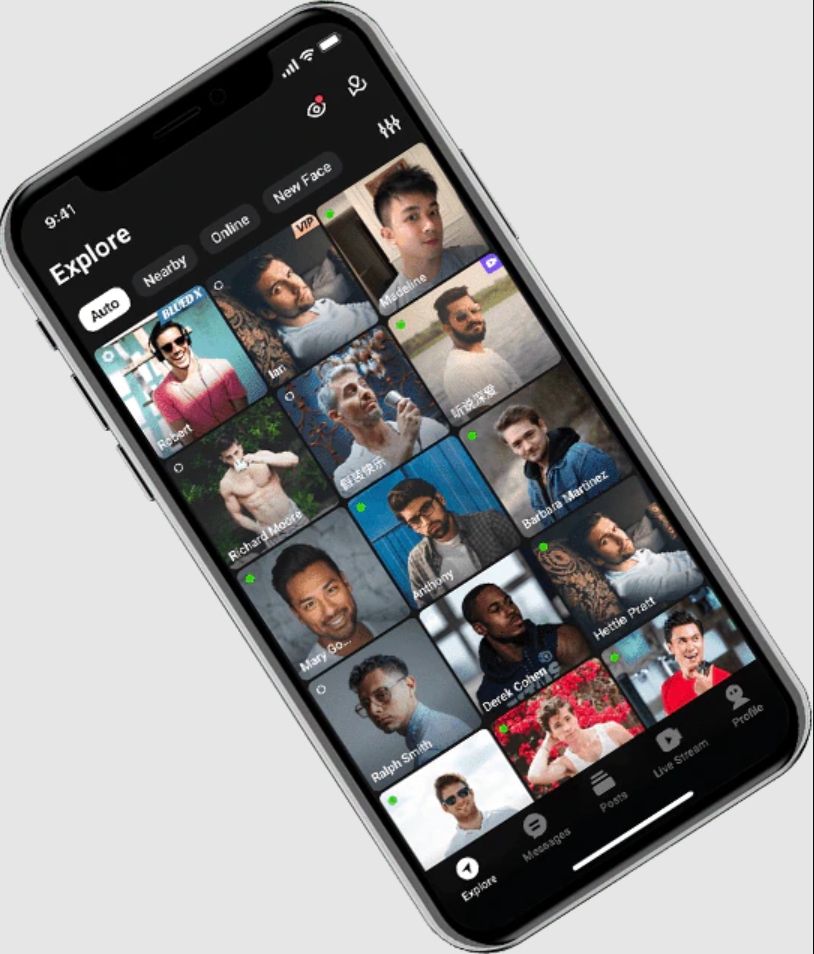 In July 2021, popular Chinese messaging app WeChat abruptly deleted more than a dozen LGBT groups. This shows that it is difficult to run a sexual minority organization in China as a result of government pressure on tech companies. However, even in China, there are companies that are successful in distributing content for sexual minorities.
BlueCity, headquartered in Beijing, is a good place to solve Chinese regulations and provide internet services for LGBTQI people. The main content of Blue City is through Blued, a matching app for gay and bisexual men, and more than 60 million users around the world, including China and India, use the service. Blue City is attempting to expand and acquire competing matching apps since its listing in 2020.
The Blue City business, known as Blue, does not stop at operating matching apps. Since its establishment, Blue City has been operating a non-profit organization focused on HIV, has slowly established an administration-led health business to combat HIV, and is expanding its medical business further by attempting to launch an online pharmacy for Chinese men.
An expert at The Chinese University of Hong Kong pointed out that Blue City has diluted the sexual element by raising its status as a health care platform. Another report also explained that Blue City's push for medical services was a factor in Blue City's position as a healthcare company and its success in Korea.
In addition, Blue City has developed HeHealth, an app for people who want to focus on treatment for sexually transmitted diseases, and is providing a service that allows direct consultation with a doctor and a service that delivers oral medications within two hours to major cities. Hi-Health is providing these services using the deregulation of the Pharmaceutical Affairs Law implemented by the Chinese government over the past two years.
By 2019, Blue City had conducted more than 50,000 HIV tests in more than 30 cities in China. Blue City executives say they are organizing a reading group to peruse and analyze President Xi Jinping's speeches to predict how it will affect their business. Additionally, in 2020, Blue City shut down BluedBaby, a service that guides gays to U.S. and Canadian surrogacy services, months before the Chinese actress's surrogacy scandal was reported. In this regard, he points out that Blue City is a LGBTQI company, so it is high risk and sensitive to world events.
Also, Blue City Chinese websites rarely use the words gay or LGBTQI. Instead, the words diversity and community naturally appeal to those who seek help. Experts point out that Blue City is avoiding the use of clear words to survive so as not to be mistaken by the government as a gay activist organization.
China has agreed to support gay rights at the United Nations, but has imposed some restrictions, including censoring a movie Bohemian Rhapsody about gay singer Freddie Mercury and removing scenes that mention sexual orientation.
In 2017, the Chinese government accused Zank, a matching app for gay men, of providing adult content and ordered the service to be suspended in the country. Blued has been avoiding similar regulations so far, but the reality is that there are voices doubting its existence in the future. Related information can be found here.