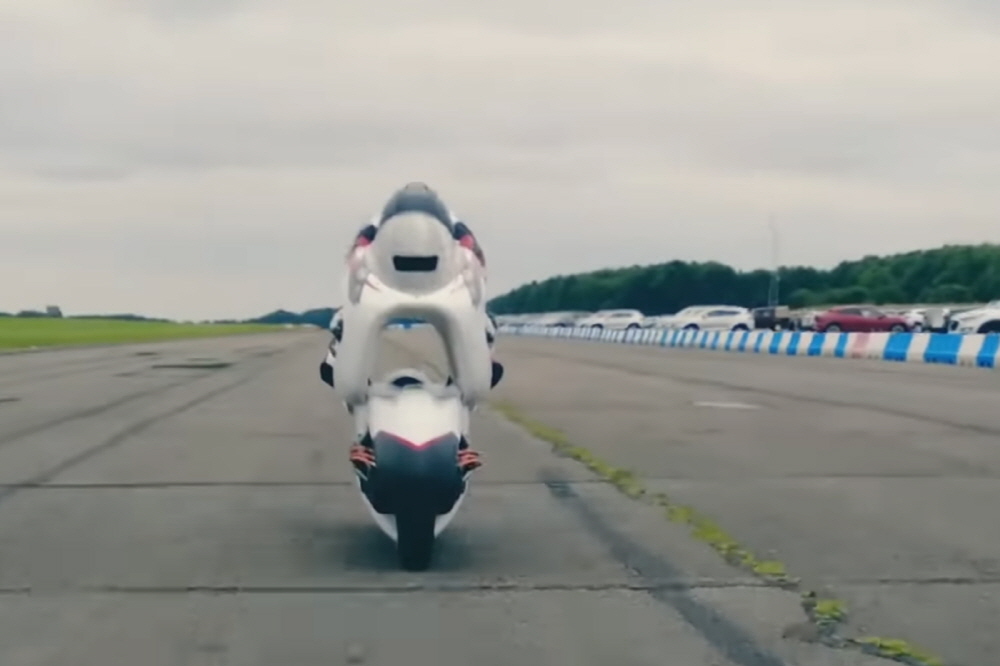 The WMC250EV is a product developed by White Motorcycle Concepts (WMC) of the UK with the goal of being the fastest electric motorcycle in the world. This WMC250EV conducted its first test drive on a British test track. It was only at the level of running to check whether it was operating normally, but it is said that the function was smoothly digested without any problems.
The most eye-catching thing about the WMC250EV is that there is a large air hole in the center. According to Rob White, the founder and chief rider of WMC, for a regular motorcycle, the fuel tank and engine are emptied like a tunnel, reducing air resistance by 69% compared to the existing world's best motorcycle, and the Cd value is 0.118 with the rider on it. that it did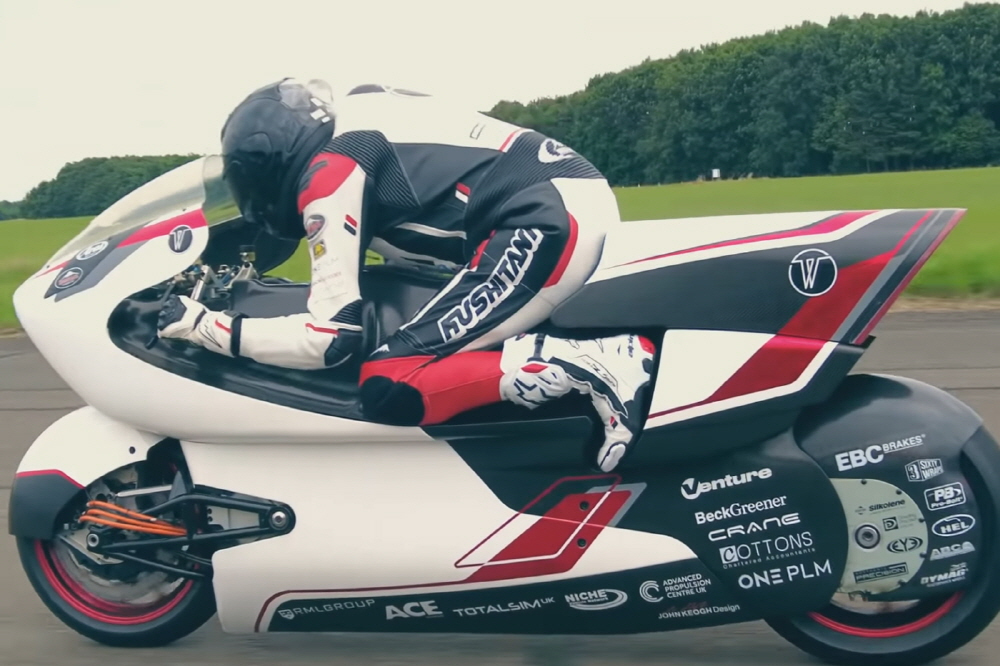 Finally, the motorcycle, aimed at 402 km/h, has a battery, two front and rear drive motors, electronics, suspension and hydraulic hub steering all in a low position. Of course, thanks to this structure, it looks like the rider is sitting in a high position in a riding style with the knees bent extremely, but the actual seating position is almost the same as the height of a normal motorcycle.
The first driving of the WMC250EV was tentatively equipped with a 60V low-voltage powertrain and generated at 100kW and 137 horsepower output, but the actual specification that will challenge the world's fastest electric motorcycle in the Uyuni Desert, Bolivia next summer, is equipped with an 800V high-voltage system and 2.5 times the output. It will use a powertrain that demonstrates Related information can be found here.