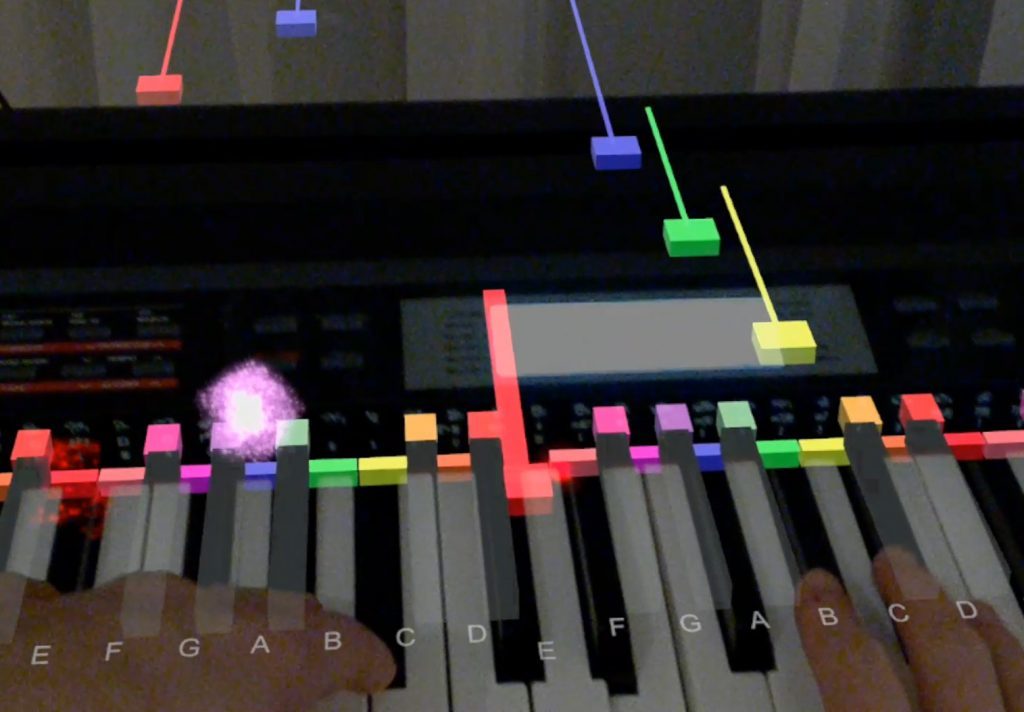 The virtual reality headset, Oculus Quest, provides the ability to see real space through a front-facing camera. Facebook has released the function API, and thanks to that, the number of demonstrations using the Oculus Quest as an augmented reality headset instead of virtual reality has increased.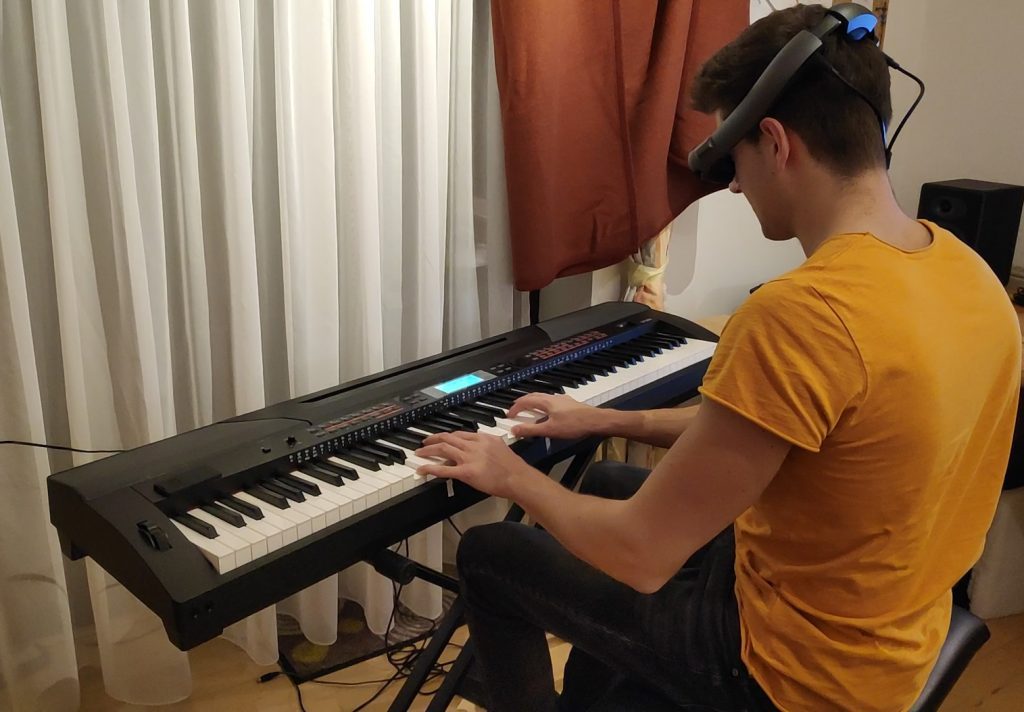 Magic Keys, released by Dominik Hackl, is one such demo. This is a piano lesson in the form of pressing the keys in accordance with the CG coming out from the piano, synthesizer, and keyboard located in the real space.
This project was originally carried out using Magic Leap One, etc., but in the future, it is planned to provide an APK file for Oculus Quest. Related information can be found here.