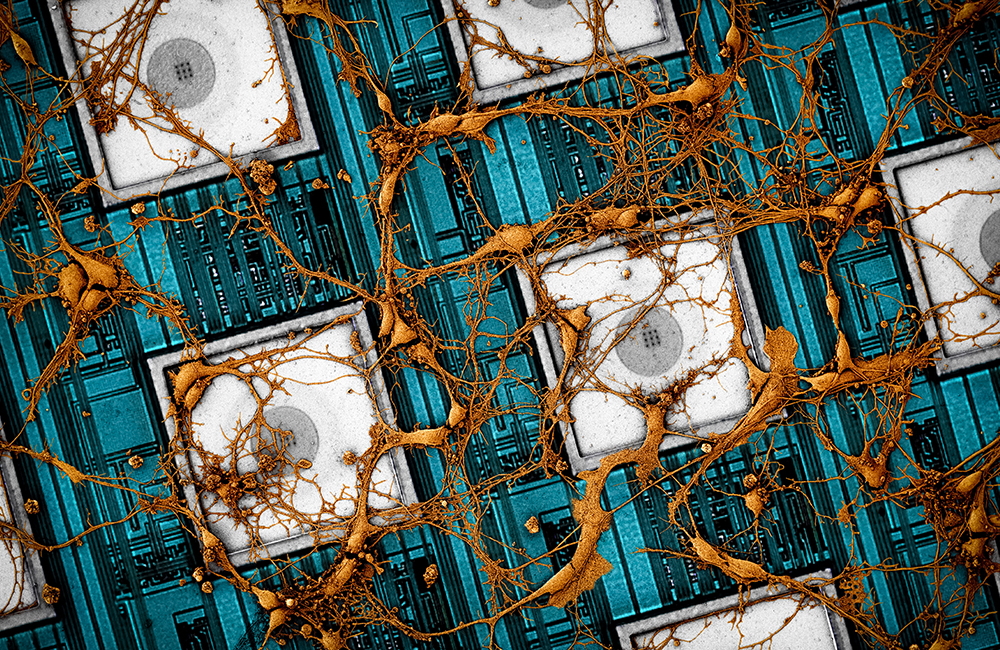 A research team from Samsung Electronics and Harvard University has published a study on a new method to mimic the structure of the human brain on a semiconductor chip. In a paper published in Naver Electronics (Nature Electronics), the information processing characteristics of the human brain, such as adaptability to the environment that enhances learning with low energy consumption, and autonomous cognitive processes, are described. have.
This device uses a nano-electrode array to map, replicate, and reproduce brain neuronal connections in a highly integrated three-dimensional solid-state memory network. Conductance reflecting the strength of the neuron mapped to each memory cell, that is, it maintains a state where electricity flows easily. In other words, it implements a brain neural network.
Little is known about how the mass of neurons in the brain are connected. So the study was designed by inspiration, not exactly mimicking the brain on a chip. However, he explains that the nano-electrode array technology can efficiently record the electrical signals of nerve cells with high sensitivity, and it can also perform copy work, that is, extract the state of neural connections quite accurately.
If this structure works well, it has the potential to absorb new concepts and information on its own and even approach the realization of artificial intelligence systems much like a real brain. However, since the human brain has 100 billion neurons and 1,000 times more synapses, it is necessary to prepare 100 trillion memory cells to make an ideal neuromorphic chip. Here you will also need the code necessary to visit all of them and make them work. However, Samsung Electronics' research may actually be one step closer to realizing AI that learns and thinks autonomously. Related information can be found here.