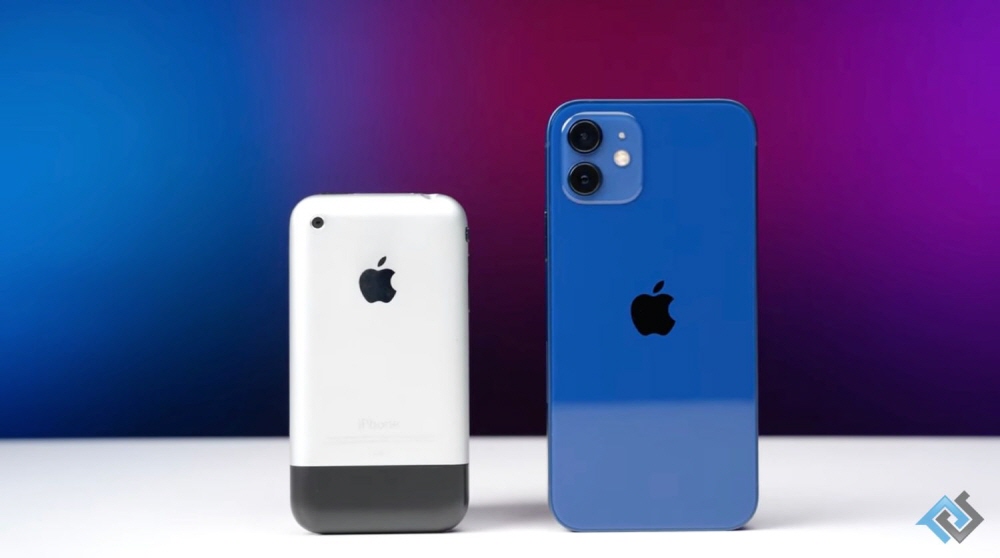 When Apple announced the M1 iPad Pro, it said that the CPU was 75 times faster and the GPU was 1,500 times higher than the original iPad. If so, how different is the difference between the first iPhone and the iPhone 12, which appeared 12 years later?
It was released by a YouTuber (PhoneBuff), and the robot arm was used to start various applications one after another and compete for speed. The iPhone 12 is equipped with the latest A14 Bionic chip, has a CPU with 6 cores, and has an operating clock of 3.1GHz. On the other hand, the CPU clock of the first iPhone released in 2007 is only 412MHz, and there is a difference of 4GB and 128GB of RAM, and 320×480 and 2532×1170 of the display.
According to a YouTuber, the most difficult thing when conducting a speed test on the first iPhone was that it was not possible to run high-performance apps that are usually tested. Therefore, they had no choice but to test only with basic iOS apps such as Camera, Photo, Calculator, Memo, Safari, and the App Store. It was also necessary to slow down the robot to keep pace with the delay of the first iPhone.
For this reason, we can't really measure how fast and high-performance the iPhone 12 was compared to the original model, but the result is that the first iPhone took 2 minutes and 29 seconds, while the iPhone 12 did everything in less than a minute. You may think that the difference is not as big as expected, but it is worth remembering that the number of pixels itself is 19 times different. Related information can be found here.