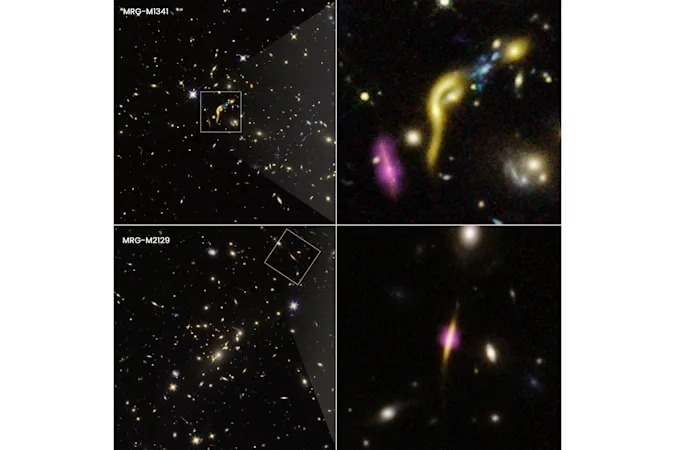 Three billion years after the birth of the Big Bang, the universe is said to be the most actively forming new stars. And it is presumed that there were many materials in the galaxy at the time that would fuel the star formation. However, there seems to have been some cases where this was not necessarily the case.
The Hubble Space Telescope and the Chilean Atacama Large-Millimeter Aggregation ALMA have observed galaxies believed to be from this period and found six galaxies that have lost the cold hydrogen needed to form stars and have literally gone into gaseous state.
The research team used the Hubble Space Telescope to use the gravitational lensing effect to magnify the early cosmic light to specify the location where the cradle of the star was at that time, and ALMA detects cold dust in place of hydrogen at that location. Confirmed.
The galaxy continues to grow for a long time, but it appears that it was expansion, not growth, as a result of the introduction of other small galaxies and gases around it, not because of star formation and metabolism. Why they stopped growing is still unknown. Whether the central black hole has heated up all of the gas, if the gas has been expelled out of the galaxy, or if it's just consumed quickly and is indeed a gas defect, it may still take some time before an answer is available.
The Hubble Space Telescope and ALMA teamwork and technology discovered these strange galaxies, but more observations are still needed to understand why they became so. Related information can be found here.