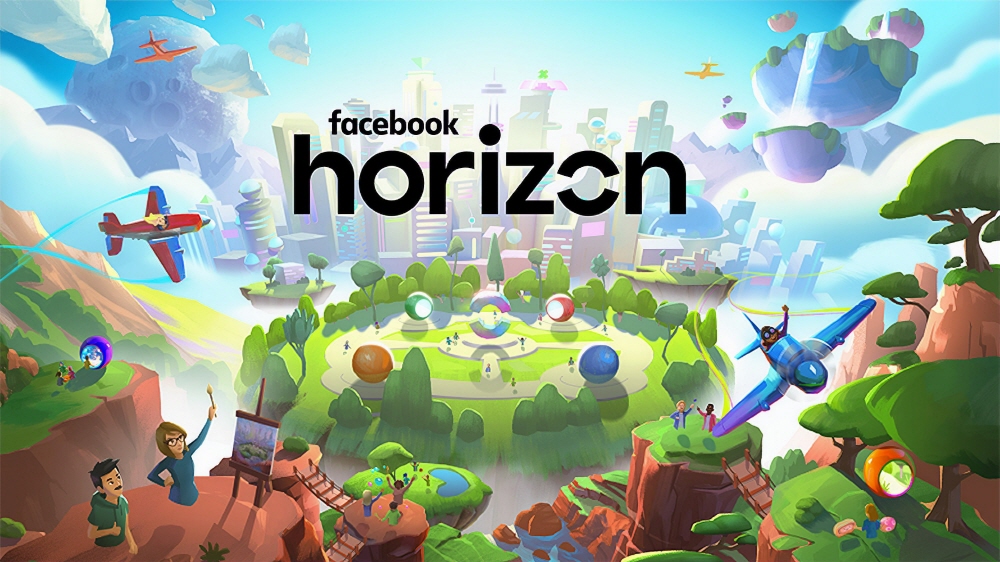 Although Facebook announced in July 2021 the development of Metaverse, a virtual space where people can enjoy, work, or shop, it was announced on September 27 (local time) by global research and program partners for metaverse development. announced a new investment plan of $50 million over two years.
Although Facebook's advertising business is its main source of income, revenue is expected to decline in the future as the advertising industry strengthens privacy protection. In the midst of this, Andrew Bosworth, vice president of VR/AR products at Facebook, announced on July 26 that it had formed a team specializing in the virtual space metaverse that Facebook is going to develop. According to Facebook CEO Mark Zuckerberg, Metaverse is a virtual environment where people can spend time together in the digital space.
Facebook predicts that Metaverse will be built over the next 10 to 15 years, so it is necessary to understand the risks and appropriate methods for the four things to build. The first is economic opportunity. Giving people choice and competition and revitalizing the digital economy. Next comes privacy. It refers to building technologies that minimize the use of data and provide people with transparency and data control. Third, safety and dignity. It's about making sure people use tools safely and being able to help when something inconvenient happens. Lastly, fairness and inclusiveness. Designing technology in a comprehensive, accessible form.
It is necessary to work with industry partners, civil rights groups, governments, non-profit organizations, and academic institutions to review and develop such content. In response, Facebook announced an investment of $50 million over two years through its XR program and research funding. The first partners that have already been decided are: Organization of America, Africa No Filter, Electric South, Imisi3D, Women In Immersive Tech. etc are included. Facebook is also promoting research with Seoul National University, the University of Hong Kong, and the National University of Singapore.
Facebook is currently conducting research and development in AR/VR fields. Although $50 million is a lot of money, Facebook's total sales in the second quarter of 2021 will be $29.1 billion, so the amount of $50 million over two years is only a fraction. Related information can be found here.
Meanwhile, Facebook announced that it would freeze the development of Instagram for children under the age of 13. Facebook says it thinks it's the right thing to do to provide a dedicated platform for children, and says the freeze is aimed at gaining the support of parents and experts.
In March, it was reported that Facebook was reviewing Instagram Kids, an independent service for people under the age of 13, the age at which they cannot create an Instagram account in terms of the terms and conditions. However, immediately after the report, Facebook and Instagram were criticized for adversely affecting children's mental health. In May 2021, the U.S. Attorney General's Meeting reached a situation where it demanded that the development of Instagram Kids be stopped.
The problem continued after that, and in September, the Wall Street Journal caused a sensation when Facebook published an article stating that Instagram continued to perceive Instagram as harmful to young people. Facebook countered the report on its official blog on September 26, but at a September 30 US Senate hearing (Protecting Kids Online: Facebook, Instagram, and Mental Health Harms), Facebook's impact on children and negative Discuss the efforts Facebook is making to prevent impact.
Following this trend, Facebook announced on September 27 that it would freeze the development of Instagram Kids. In an announcement, Facebook said in a statement that children under the age of 13 are creating Instagram accounts by cheating their age, even though the rules prohibit them. He said he is convinced that it is good for guardians to allow guardians to supervise and manage access to Instagram. During the temporary freeze on development, it will continue to work with regulators and policy makers and those who have listened to parent concerns, he added.
While Facebook freezes the development of Instagram Caz, it says it will expand parental controls for Instagram 13+. Related information can be found here.