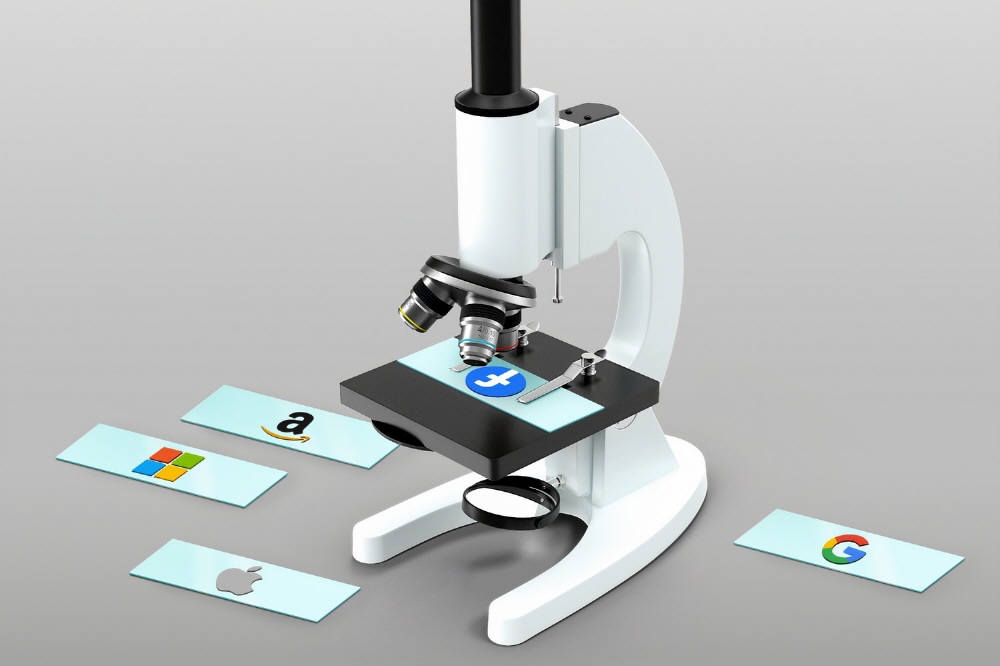 Six major academic institutions in the EU have received tens of billions of won from Google, Facebook, Amazon, and Microsoft to study issues related to technology company business models, such as privacy and data protection, AI ethics, and digital market competition. According to the report, since the research target that received the technology company funding is the technology company itself, it is pointed out that ethical issues arise if the research target becomes the main funding provider.
For example, the Artificial Intelligence Ethics Institute at the Technical University of Munich in Germany received a $7.5 million grant from Facebook in 2019 and secured research funding for five years. In addition, Humboldt University's Internet Society Research Institute is receiving 14 million euros in funding from Google. It is said that one-third of the research funds provided by third parties are occupied by technology companies.
Even though they are actually receiving funds, some researchers point out that not disclosing whether they are receiving funds from technology companies is a problem in research transparency. One researcher, who has been funded by a tech company, says he doesn't feel surfacing pressure to not criticize the companies that sponsor universities in his research.
However, an anonymous researcher testifies that the influence of technology companies is not small. The tech companies are also building relationships with, incentivizing, and granting access to the data they need with uncritical academics, the tech companies claim are supporting politically linked academics as linguists.
Ex-employees who worked at Google's French branch testify that companies like Google and Facebook become university sponsors to increase their presence in the industry. He said he felt that themes tended to be more important according to his 2017 technology policy, just before he retired, who worked to build relationships with universities for research on AI, the Internet, and cloud computing.
The report claims that Professor Luciano Floridi of the Oxford Internet Research Institute is one of the researchers who receive the most support from technology companies. He is a technology policy expert participating in the European Commission, the UK Data Ethics Innovation Center, the Ministry of Foreign Affairs, and the Financial Services Agency, and is conducting research with funding from Google, DeepMind, Facebook, China's Tencent, and Japan's Fujitsu.
Among the companies he is related to, he has a deep relationship with Google and has participated in Google's right to be forgotten committee and internal ethics committee. He is also involved in writing research papers on Google's search engine, but it is pointed out that he and other Google-approving research authors do not disclose any financial interest in Google.
According to the study, 13 out of 19 faculty members whose funding sources were disclosed by the Oxford Internet Research Institute received direct funding from tech companies, and 1 received overall research funding from Google. As a result, close to 75% of the scholars surveyed by the institute are receiving funding from major tech companies.
Professor Floridi said that if his research and supervision work is conducted with respect for academic freedom and unaffected by funders, he regularly advises technology companies rigorously, and when solicited from companies, governments or regulators for input. He said he was criticizing the company's actions.
Also, when asked why he didn't disclose that he received funds from Google, he replied that neither the funds received from Google nor other corporate funds had any effect on his work in the thesis.
Victoria Nash, director of the Oxford Internet Research Institute, said that receiving support from various sources is in accordance with the government-recommended model of funding higher education institutions. has been strongly criticized.
In response, the anonymous researcher pointed out that tech companies are not trying to prevent all criticism, but rather to moderate criticism that is appropriate for them. Meanwhile, Google is proud of the report, saying that it supports researchers at academic institutions, universities, and research institutes. Researchers are conducting world-leading research to verify the impact of technology on society, and Google is It said it was supporting researchers and organizations while maintaining strict measures and transparency. Related information can be found here.