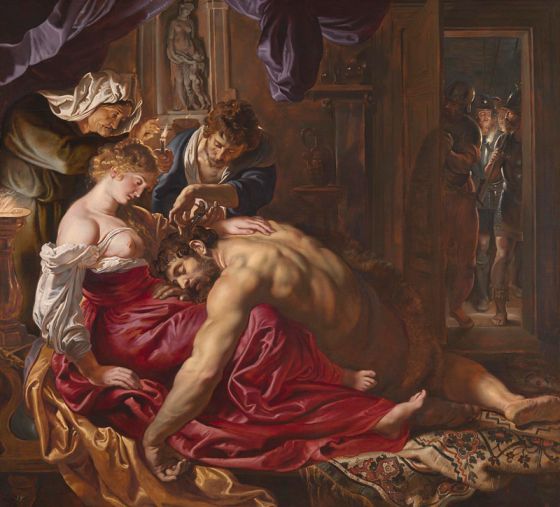 With the rapid development of AI technology, AI is being used in various fields, such as generating sentences, summarizing sentences, and detecting COVID-19 infection. AI distinguishes whether a painting is real or fake, and through analysis using AI, the possibility that a work that has been on display for a long time in an art museum is fake has emerged.
The painting judged to be fake by the AI this time is Samson and Delilah, who were said to have been painted by Rubens, an active artist in the 17th century. Samson and Delilah were bought by the National Gallery in London for £2.5 million in 1980 and became a hot topic, but from that time, some experts pointed out the possibility that it was a fake.
Experts claiming to be fake use this as evidence that the male toes are wrong. In fact, if you check the engraving of Samson and Delilah painted by Rubens, the toes are not cut off, and the entire leg is painted.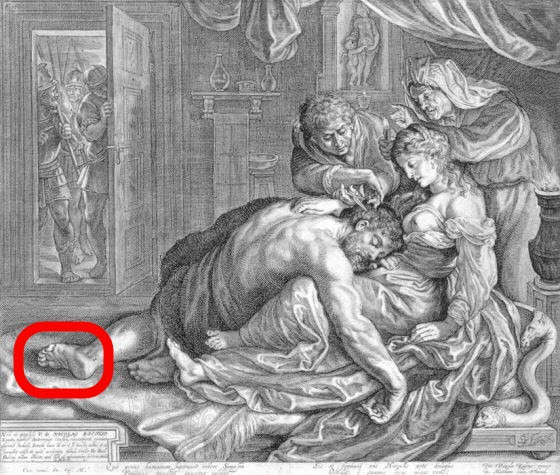 In addition, Samson and Delilah, who are placed in a painting painted by Francais in France, who were active at the same time as Rubens, are depicted with uninterrupted toes. It has been pointed out that Samson and Delilah purchased by the National Museum of Art are fakes based on the difference in the range drawn in this way and the difference in color compared to other works.
This time, Samson and Delilah were analyzed using the painting analysis AI developed by Art Recognition. This AI can scan multiple pieces of work believed to be by the same artist, recognize the brush movement characteristics, and find out the possibility that the work was painted by the same artist.
As a result of the analysis, the National Gallery's Samson and Delilah were judged to be 91% fake. Art Recognition emphasized the legitimacy of the analysis results, saying that they were shocked by the analysis results and repeated the analysis to make sure there were no mistakes, but the results were always the same.
A National Gallery spokesperson said there was nothing to be said about the case until the evidence was fully publicized and evaluated properly. Related information can be found here.