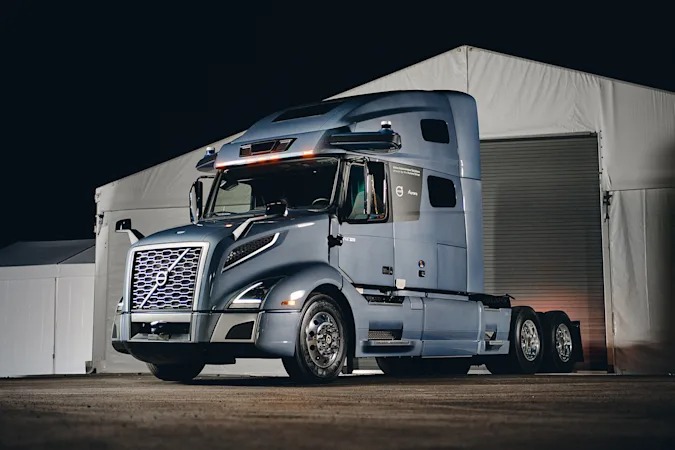 Volvo and autonomous driving startup Aurora have unveiled a prototype of a self-driving truck for the North American market capable of long-distance driving. It is a system that combines the autonomous driving functions Aurora Driver and Volvo Dynamic Steering (VDS) to reduce the possibility of problems on highways.
Both companies are aiming to realize Level 4 automatic driving that can drive without driver intervention in limited situations. Volvo is also realizing self-driving trucks in Northern Europe, Norway and Sweden. These are all short-distance driving, but Volvo says that if it is a prototype, it will theoretically be able to cope with longer-term automatic driving that connects cities in North America.
The research and development of Volvo's advanced VNL-based self-driving trucks is being done using global teamwork. VNL is already equipped with advanced driver assistance functions such as VDS and I-Shift automatic transmission, and based on this, it is building a safety-focused solution that is redundant in the core system of an autonomous truck.
In addition, Volvo is conducting both design and development of software for autonomous driving in the United States, with the goal of producing self-driving trucks at the Volvo Truck Assembly Plant located in Dublin, Virginia. It's still a prototype, and Volvo hasn't said when the self-driving truck will start running on American roads.
Although there will be test drives in some states, commercial self-driving trucks not only require permits under traffic laws to drive on the road, but are also involved in the realization of commercial self-driving trucks, such as selecting and determining inter-city driving routes, and collecting information such as needs and priorities in cooperation with future customers. This is called necessary preparation.
Meanwhile, Aurora is also partnering with heavy truck maker Paccar in the North American market and is starting trial runs for commercial operation in Texas. Related information can be found here.