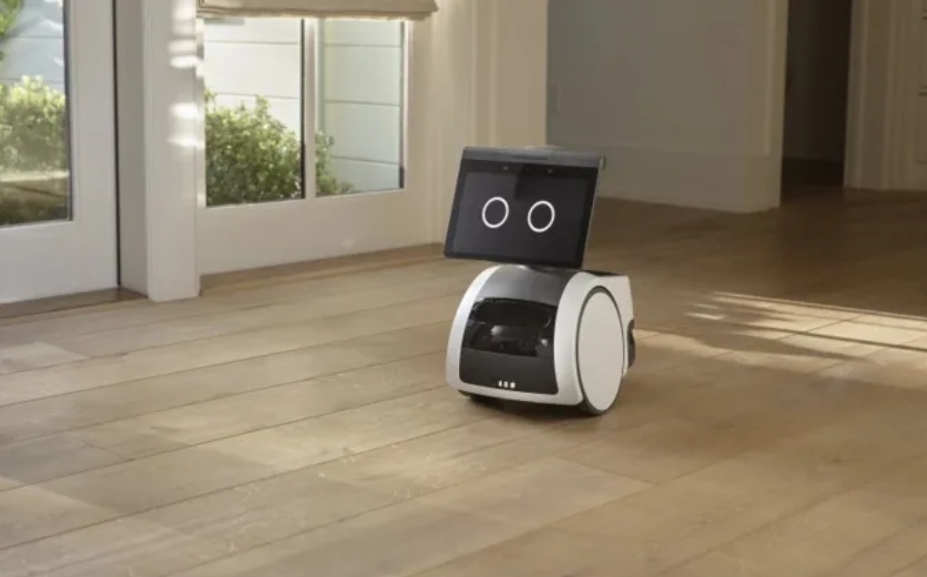 Amazon has announced the Astro, a home robot with wheels. It is a smart display equipped with Alexa that moves around the house.
Astro is equipped with a camera like a periscope that can look at the house from a position extending from the main body, and can be used for purposes such as checking gas stoves and pets. With Protect Pro, a Ring security subscription service, you can use ASTRO as home security while you're away. The sensing technology can detect anomalies such as smoke, carbon monoxide detector sounds, and glass breakage sounds and store the detected contents in the ring account.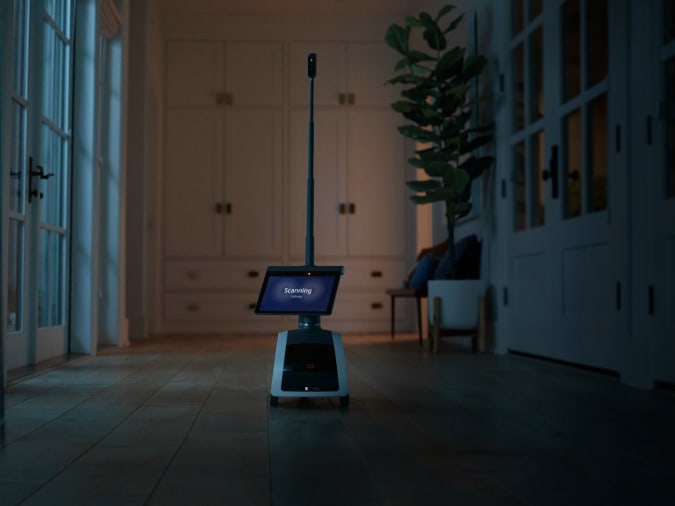 Of course, you can use all the voice commands supported by Alexa just like a regular smart display. Even during a video call, Astro follows you around the house, so you can make a video call while walking. And a new Amazon feature, Alexa Together, lets you stay in touch with your family in an emergency.
It is also possible to set a mode that restricts walking around day and night (Do not disturb) or to prevent robots from entering a specific room or area.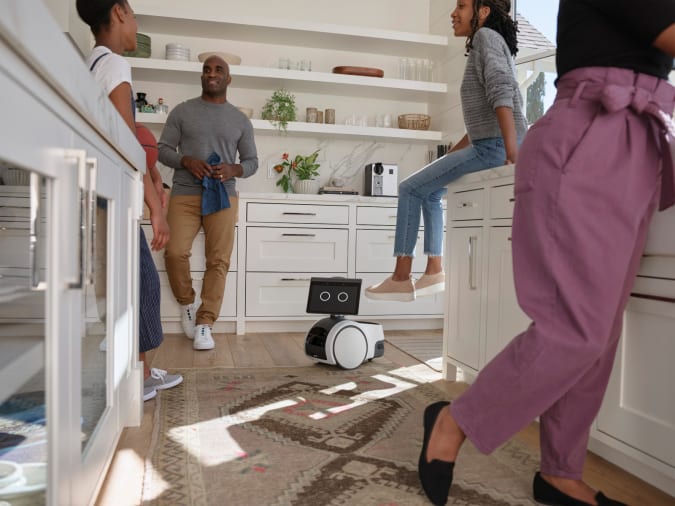 Astro is one of the projects that Amazon has been known to have been working on for several years. Amazon will release the Astro in limited quantities this year, priced at $1,499.99. It can also be purchased for $999 through the Day 1 Editions program, which provides early access to hardware in beta. It also includes a 6-month free trial of Ring Protect Pro.
Amazon also announced the Blink Video Doorbell, a smart doorbell. Amazon has been introducing the Blink series as a security camera. Google has also started selling the Nest Doorbell, a smart doorbell.
This product is installed and used on the front door, and the camera mounted on the body can record 1080p resolution video. Recorded videos can be stored in the cloud in the paid plan, Blink Subscription Plan, or in USB storage through Sync Module 2. A partnership with Alexa, a voice assistant, is also possible.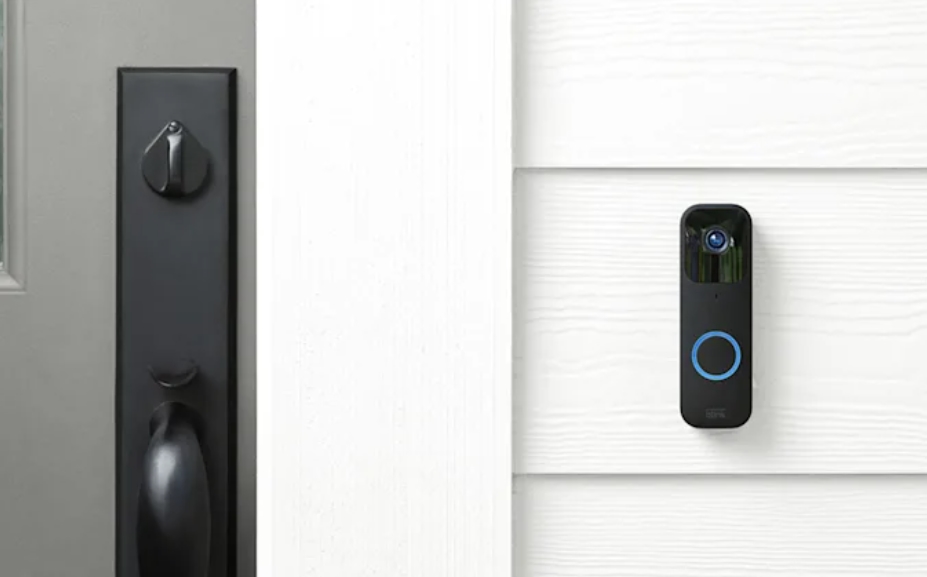 The main body speaker is capable of bi-directional calls both indoors and outdoors. The installation method can be used for both wired and wireless connections. It can be used for up to 2 years if connected using two AAA batteries. Pricing is $50, and there is a $40 floodlight mount option and a solar charger mount option. For reference, the Google Nest Doorbell is priced at $179.99.
Smart Thermostat is a smart thermostat that supports Alexa, a voice assistant. It is a smart home product that continuously measures the indoor temperature and automatically adjusts the room temperature in connection with smart home products such as air conditioners. Google also sells a series of Nest Learning Thermostats with similar features.
This product was jointly developed with Regdio, which manufactures Honeywell thermostat products in the United States. 24 V HVAC, which is an indoor air management system, is compatible with almost all products. In addition, it has also acquired the Energy Star certification, which is the standard for energy-saving performance.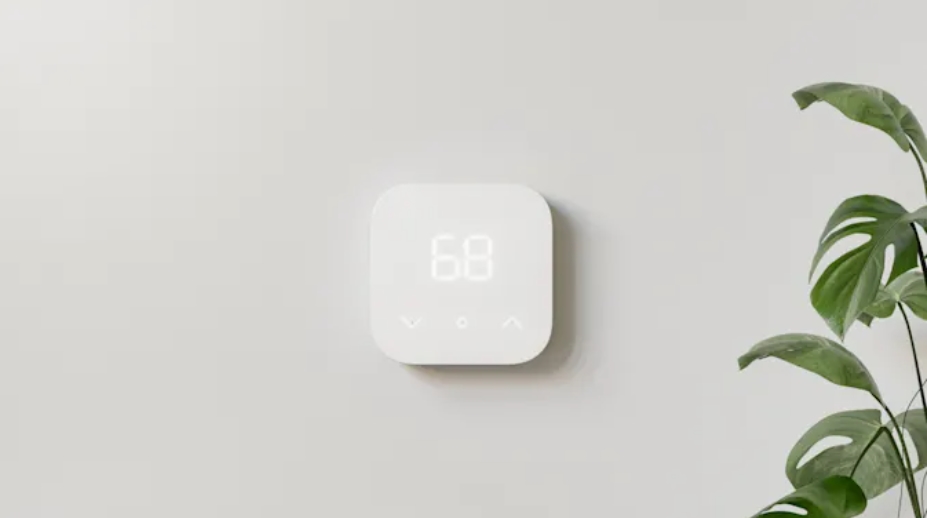 The smart thermostat can be voice controlled via Alexa. It also supports Hunches, an Alexa programming feature that automatically generates a sequence of commands based on user past actions.
The price is $60, and in some regions, it is said that it can be purchased for less than $10 on average with subsidies such as power companies. I didn't go into detail about the details, but considering the price of the Google Nest Running Thermostat is $129.99, at least the price is competitive enough.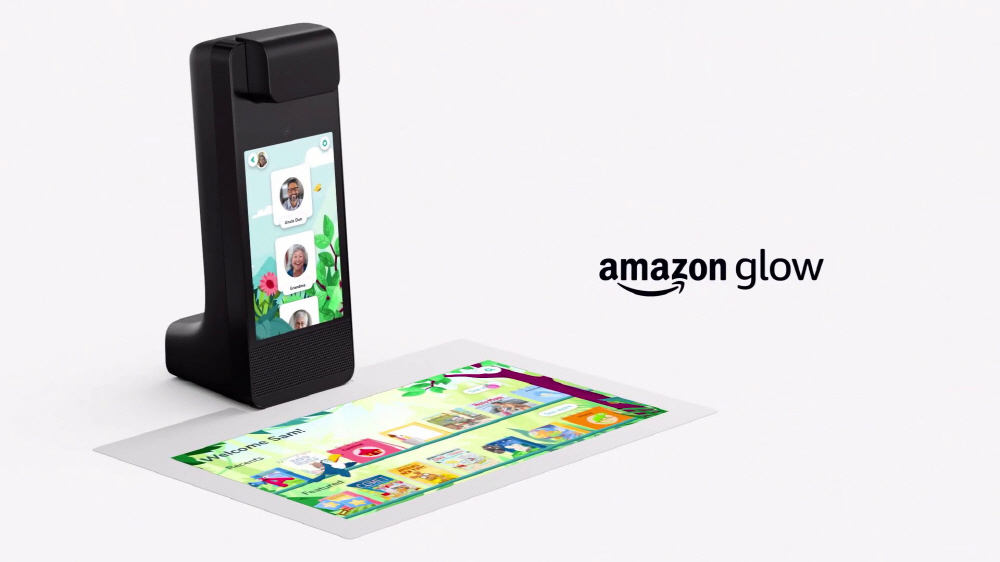 Amazon Glow is an interactive device for children. It is equipped with an 8-inch LCD display, a wide-angle camera, and a projection monitor with a 19-inch touch sensor. Images can be viewed on the bottom of the projector built into the main body, and interactive content can be processed by recognizing finger movements. The glow app is compatible with Android and iOS.
Object inspection and projection mapping can be produced, for example, in which an image moves in response to a puzzle piece placed on a projection monitor. With Amazon Glow, it is possible to remotely watch a child or grandchild's face while having a conversation. It is equipped with a parental control function and can only be used with phone numbers approved by parents in advance.
At the same time, Amazon also announced Amazon Kids +, a service that provides content dedicated to children. In addition to Disney, Mattel and others are listed as publishers of Amazon Glow content. Amazon Glow costs $249.99 and comes with a two-year warranty and a one-year supply of Amazon Kids+ with unlimited access to thousands of picture books and content.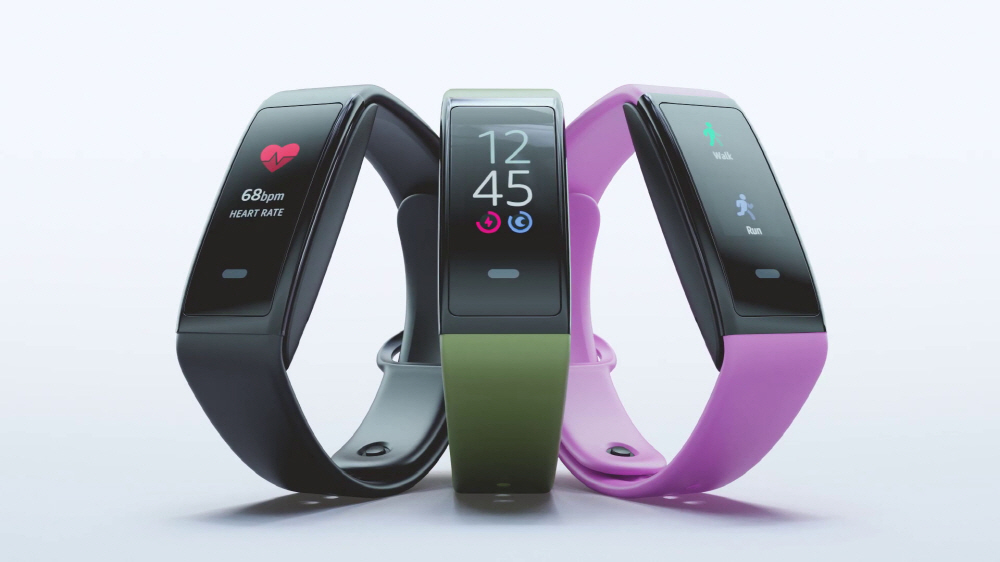 Amazon Halo View is a health tracker with an OLED display. It can measure heart rate, step sleep score, blood oxygen level, etc., but you must subscribe to Halo membership service, a paid subscription plan, to use all features.
In addition to Halo member services, subscription plans include Halo Fitness, a fitness specialist, and Halo nutrition, a knowledge base on healthy recipes and food. The price is $79.99.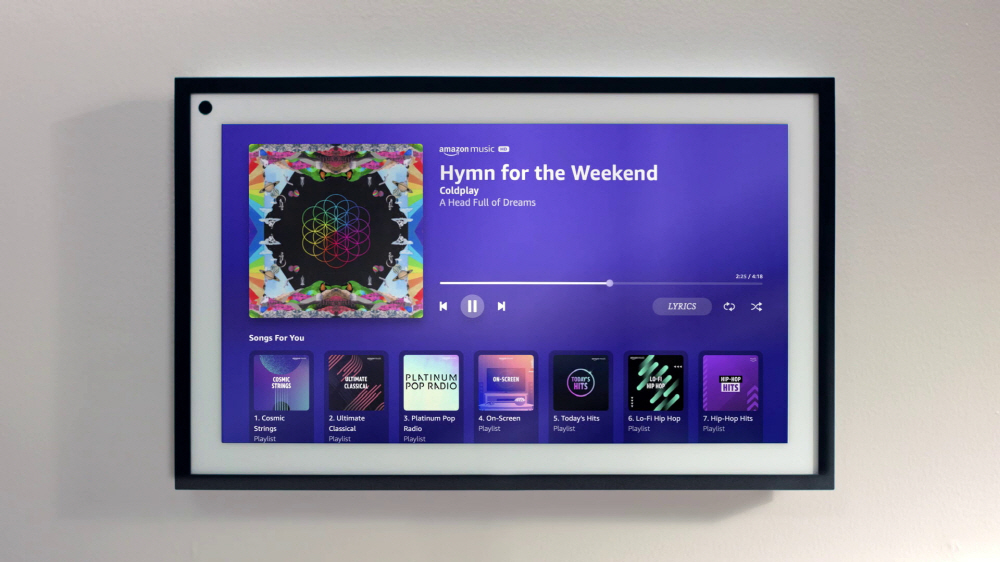 The Amazon Echo Show 15 is a smart speaker with built-in Alexa with a camera and display. It is equipped with a smart home hub function and can manage individual notes and schedules using camera face recognition. Of course, since it has a speaker, you can also play music from Amazon Music. Because it is equipped with a touch screen, it is easy to search for music.
Amazon Echo Show 15 is equipped with Amazon AZ2 Neural Edge, which can improve face recognition and voice learning performance.
Meanwhile, at the event, Amazon announced that it would add voice recognition to its voice assistant Alexa, which stays on the device without using the cloud.
Recently, AI and machine learning are being used for various processing, but where to process user data is becoming a problem. If data is transmitted to and processed by the server, user personal information may be exposed somewhere.
The announcement will soon give Alexa users the option to handle all voice commands offline. Audio files that have been processed are not sent online and are automatically deleted.
This feature is first available on Echo 4th generation and Echo Show 10 with Amazon AZ1 Neural Edge processor. The device will be expanded in the future.
In partnership with Disney, it also announced Hey Disney, a voice assistant derived from Alexa. What allows you to chat with Disney characters, set timers, set reminders, and check the weather. This feature will be available for Echo users in the Alexa store starting in 2022, and will also be introduced to Echo devices installed in the Walt Disney World resort rooms.
The Smart Display Ecoshow series adds Sling TV, a video streaming service, and also introduces Visual ID, which can recognize a person in front of the camera. In addition, Alexa Together, a paid service for nursing, will be introduced this year for $20 per month.
The offline AI processing announced this time is also being introduced by competitors such as Apple and Google. To protect user privacy, processing the data offline without sending it anywhere is probably the most reliable way. Related information can be found here.