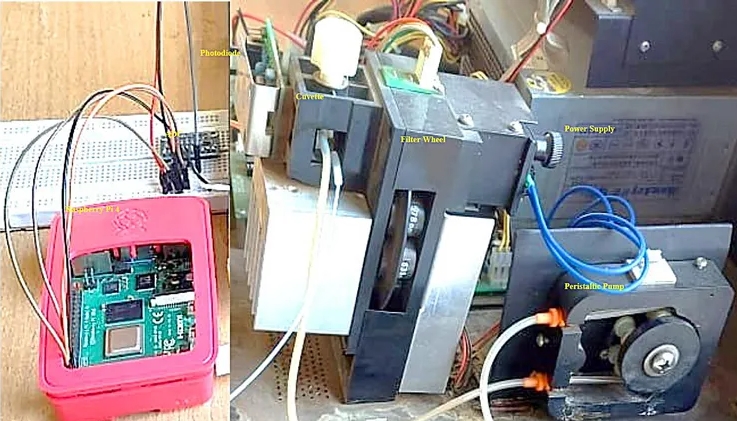 Blood tests are used to diagnose various diseases such as cancer and diabetes. This blood test requires a dedicated facility, making it difficult to test blood in poor areas and areas without infrastructure, but an Indian developer has developed a new, inexpensive blood test device that can be carried anywhere.
As for blood tests, there are regions around the world where blood tests are difficult because there are limited areas with facilities that can perform blood tests that are helpful for health management and early detection of diseases. Researchers at Shri Ramdeobaba College of Engineering and Management say routine blood tests help track and eliminate disease threats and that blood tests account for a third of all pathology tests. The need for inexpensive, portable blood testing devices is appealing
Existing blood test devices irradiate a blood sample with light and measure the amount of light passing through it to analyze the amount of components such as glucose in the blood. The inexpensive and portable thermal fluid test device developed by the research team is equipped with a small computer, a Raspberry Pi, and can analyze a blood sample just like a conventional blood test device by changing the reagent or light wavelength used.
The portable blood test device developed this time can analyze blood samples using commercially available reagent kits used in existing blood test devices. In addition, the newly developed blood test device can output the analysis result in 30 minutes, and the analysis result is almost perfectly consistent with the existing blood test device.
Regarding the portable blood test equipment developed by the research team, the newly developed device provides benefits such as automation, low cost, implantation, simple measurement, and flexibility.
As the next step in development, the team aims to make it possible to analyze proteins, cholesterol, triglycerides, albumin, and other medically important blood substances. It also states that hardware can be further simplified with the right software. Related information can be found here.