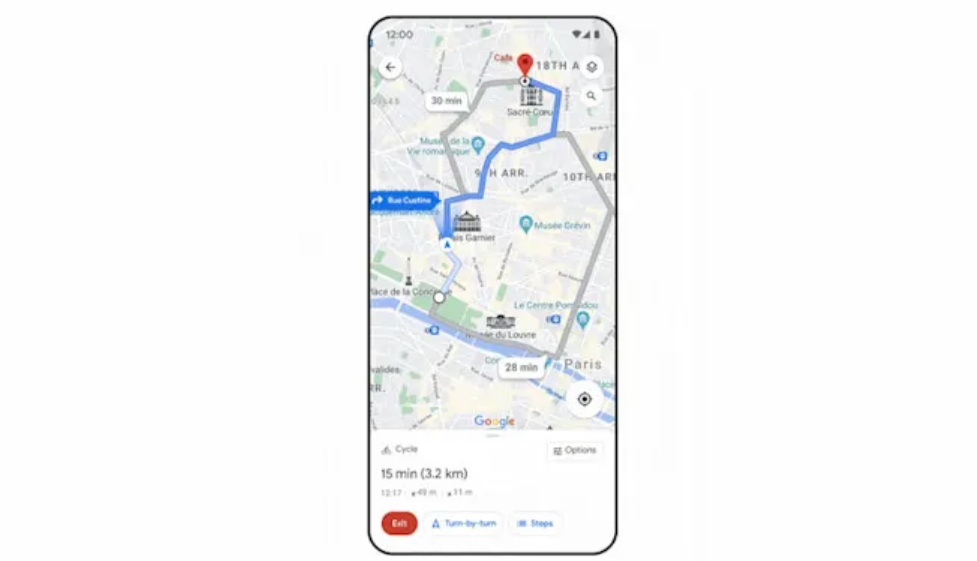 Google has announced that it will introduce a bicycle navigation function to Google Maps.
Google Maps previously provided navigation for cars or on foot, but the screen turns into an enlarged turn-by-turn centered on itself. It is inconvenient to use it on a bicycle that cannot keep an eye on the screen while driving.
In the bicycle navigation mode, which will be introduced in the future, important information such as the driving route and estimated arrival time can be obtained even if the screen is turned off or not in turn-by-turn mode. It also displays the route altitude so you can estimate how much stamina you will need. This feature will roll out to apps for Android and iOS in the coming months.
Google Maps also announced the expansion of information on shared bikes to 300 cities around the world. This way, you can find the nearest station on Google Maps or check the number of available cars. Cities where the service is available include Berlin, New York, Sao Paulo, and Taipei.
For automobiles, the indication of the most fuel-efficient route will start in Europe and other countries in 2022. Already available for a mobile app in the US, the feature lets you compare the fastest route with the most fuel-efficient route, and allows drivers to deliberately curb carbon dioxide emissions. Related information can be found here.