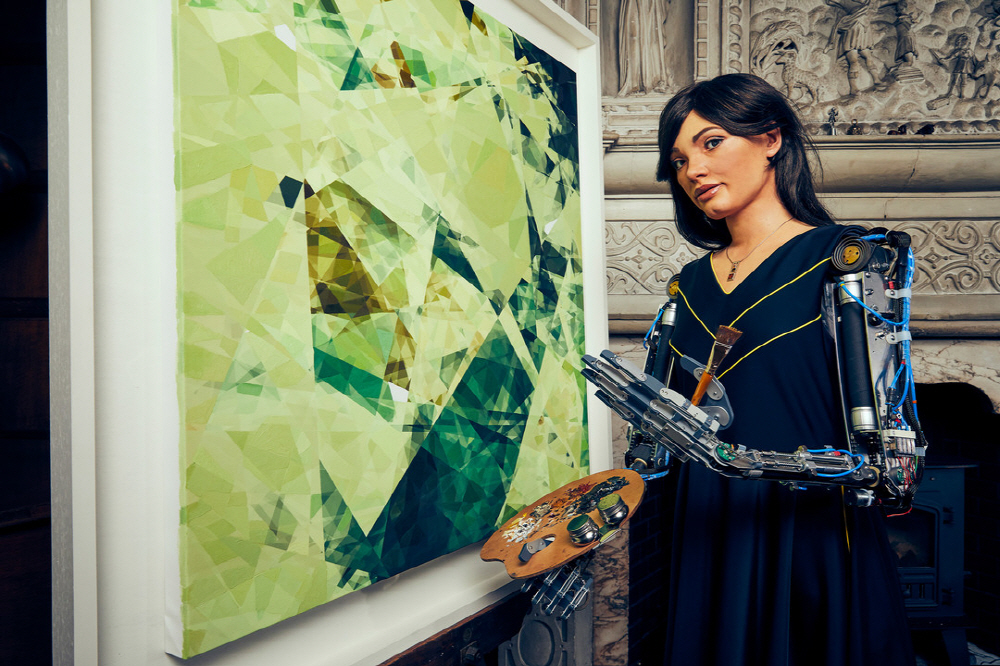 Egyptian security authorities arrested Ai-Da, a robot artist from the UK, on charges of espionage to take part in the first contemporary art exhibition to be held at the pyramids of Giza.
According to authorities, Ada has cameras in its eyes and is also equipped with a modem for remote communication, which border guards took issue with. In the worst case scenario, the modem can be removed, but if the AI algorithm cuts out the eye (camera) that gets the information to make decisions, it will be impossible to create, said gallery curator Aidan Meller, the owner of Ada, who was arrested along with Ada. Ask the British embassy for help.
As a result, the embassy somehow managed to get the robot artist out and go through customs hours before the exhibition started.
Ada was designed and developed in 2019 by a team of programmers, robotics experts, arts experts and psychologists. It looks like a woman with a gentle expression, but her hands have three fingers and a robotic arm, and the AI has a structure that can be updated as technology improves. In addition, a conversation can be made through the combination of input information and AI language model.
Ada has exhibited sculptures and paintings at the London Design Museum and the Victoria and Albert Museum. In Egypt, they will participate in the exhibition (Forever is Now), which will be held until November 7, and exhibit works based on the riddle of the sphinx. The exhibition is co-hosted by the Egyptian Ministry of Ancient Tourism and the Egyptian Ministry of Foreign Affairs, where top artists from Egypt and the world will gather to exhibit and perform their works.
"People are afraid of robots, but Ada was created to emphasize and warn against the abuse of technology," Meller said. Of course he made it clear, but he asserted that Ada was an artist robot and not a spy. Related information can be found here.