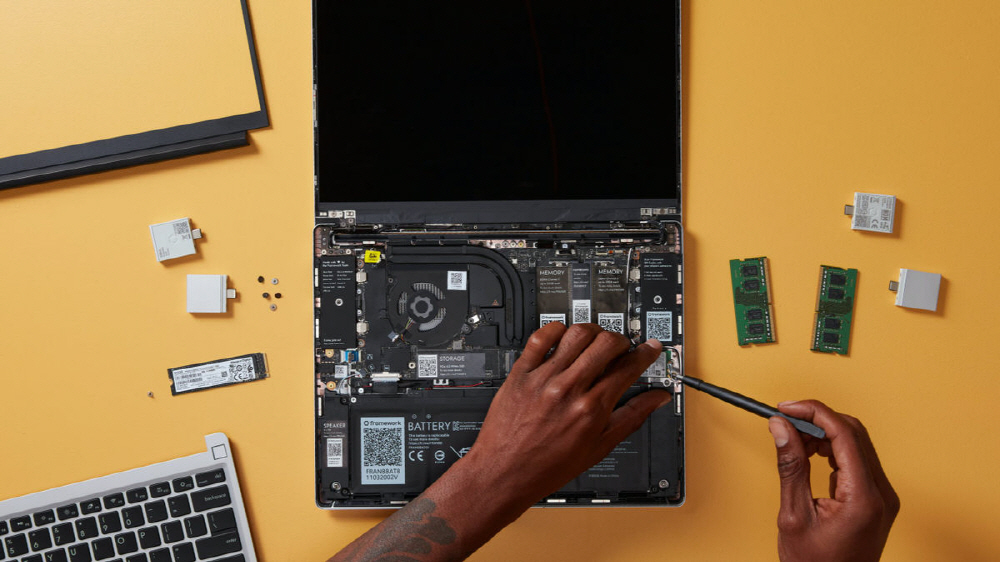 A Framework Laptop is a laptop in which all parts can be exchanged like an assembled PC, and parts can be upgraded when desired, as well as parts can be exchanged directly when repaired. Framework laptops started shipping in July of this year.
The framework laptop has the same appearance as the MacBook, but it does not use tape or adhesive, and the screws do not come off completely. All parts have a QR code attached, and you can read the manual, including installation, removal, and replacement instructions, by reading it on your smartphone. In addition, it is suitable for those who want to directly access PC parts, such as a driver for replacing the PC body.
In the case of the DIY edition, since the framework laptop is provided in a disassembled state, you need to install RAM, SSD, and Wi-Fi card first. In addition, personal preferences such as the ThinkPad track point and three mouse buttons separated by hardware can be easily handled with one driver. Another advantage is that it can be connected to all peripherals and monitors through an inexpensive USB Type-C connected external dock rather than an expensive standalone dock. Installing Ubuntu is also easy.
Since framework laptops can be replaced individually, it is even more advantageous to purchase a CPU, display, and RAM in the future. Related information can be found here.