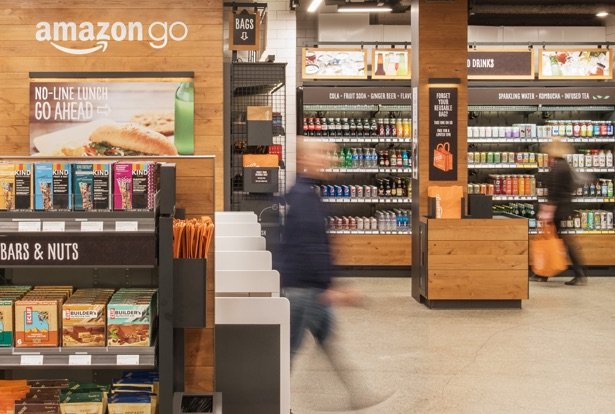 A shop without a clerk opened the door. Amazon Go is the main character. Amazon is the unoccupied store where Amazon unveiled its concept in December 2016. You do not have to pay for your wallet at the checkout desk, you can put the product in it as you like, and then leave it at the store. Of course, there is no long procession to calculate. Amazon's expression is 'Just Walk Out Technology'.
As an example of Amazon's first Amazon releases, customers who enter stores go out of the store with just the things they want on the shelf. It looks like you have not made any payments yet, but shopping (payment) is already over. Of course, in fact, when you go into a store, you have to start a dedicated app and recognize the code. Once this recognition process is done, the smartphone will not be retrieved again next time.
To be more specific, you need an Amazon account to use Amazon. You should also install the Amazon GO app. The Amazon Go app supports both iOS and Android. Of course, you need a smartphone as well as you need to use the app. If you have only three of these, you can use Amazon High.
Once inside the store, recognize the barcode displayed on the Amazon high-dedicated app installed on your smartphone in a device that looks like an automatic ticket gauge. Now shopping time.
Amazon Gor uses image processing through machine vision, AI sensor, and so on. When a customer picks something up from the shelf in the store, it becomes like a virtual shopping cart, but if you move it back to the shelf, it is deleted from here. After shopping, you can see what you've bought when you open your smartphone app.
There are many black boxes hanging from the actual store ceiling. There are cameras and sensors inside. This allows Amazon to detect which products the customer is putting into the shopping bag. Amazon says it is using AI-related technologies such as computer vision and deep-running, which are used in autonomous vehicle technology. It is not possible to mount a specific chipset on the shelf of the product itself, although it does not disclose details. Therefore, the ability to identify all products in this state requires considerable skill. Amazon has been planning to launch the Amazon High Concept four years ago (Amazon has secured two patents in 2013 and 2014, including system-related patents and cameras to track products moving out of a specific area) A patent related to a system that automatically senses a product on a shelf using it).
When Amazon announced its first Amazon launch, Amazon will open its first store in 2017, launching a pilot program with 20 stores and planning to expand it to 2,000 stores within 10 years. In addition, there were reports that large-sized stores would appear in addition to small- and medium-sized supermarkets.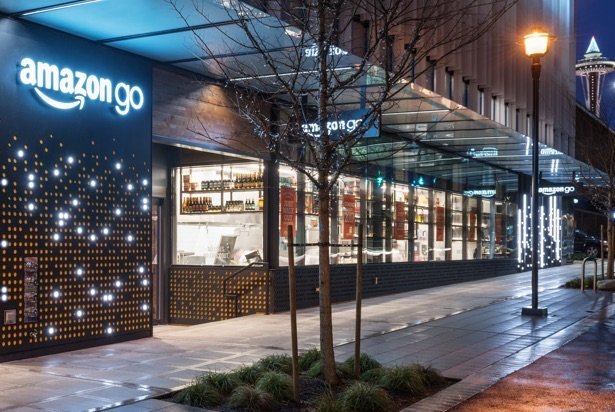 Although it was a little late than planned, the Amazon First Store (2131 7th Ave, Seattle, WA 98121) opened its doors on January 22 in Seattle, USA.
The store is home to popular local chefs and restaurant menus, as well as groceries and necessities such as bread, milk, and chocolate. It also sells Amazon Meal Kits, which you can buy and cook straight away and enjoy your meal within 30 minutes.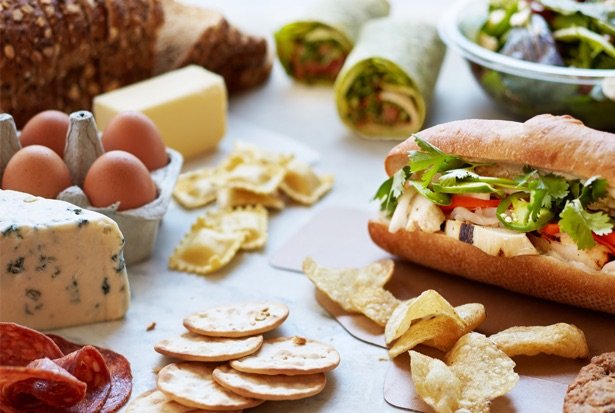 Amazon is open every day from Monday to Friday from 7 am to 21 pm. The first store has an area of ​​167m2. Although it is expected that large stores will appear as mentioned above, the first store itself is focused on being small and convenient so that customers can gain accessibility like a convenience store in the city center.
When you enter the first store, you can buy salads, sandwiches, drinks as well as cooked lunches and dinners, and Amazon Milk Kits as described above. There are many mainstream beer and wine. The pre-cooked lunch is cooked in a kitchen set on the side of the store. The scene of cooking is also open to customers, so it can be a point where customers can purchase with confidence. Other Whole Foods branded potato chips, cookies and nuts from Amazon are also available at a dedicated corner. The overall composition is somewhere between convenience stores and supermarkets.
When shopping in the store, you can use shopping bags with the word Amazon. Instead of using a cart or basket as a clerk does not have it at all, the customer is holding the goods at all. Of course, it is said that there is no clerk in stores, but actually there is no person in the first shop. There is a security guard at the entrance, a clerk inside, and six people in the open kitchen.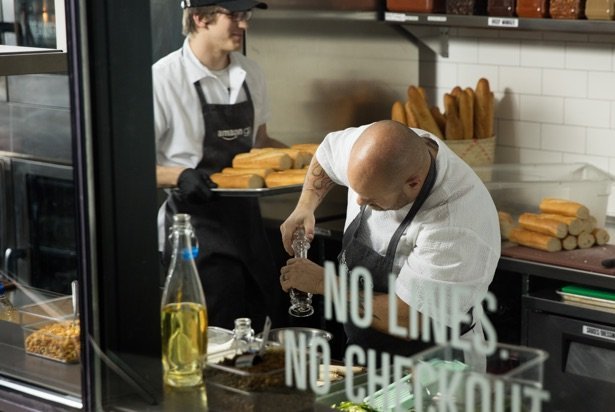 In fact, Amazon's high-powered response was that it took less than a minute to go from shopping to checkout, or in the case of the New York Times, reporters tried to steal (?), But the in-store camera system recognized them all, He said that he had been counted all the way, and he was kind enough to say thank you for shopping on the screen. Of course, there is a possibility that if the crowded store is crowded with general customers, the product may not be recognized. In fact, as Amazon said earlier this year, it was necessary to improve the system by delaying the stores that were going to open in 2017.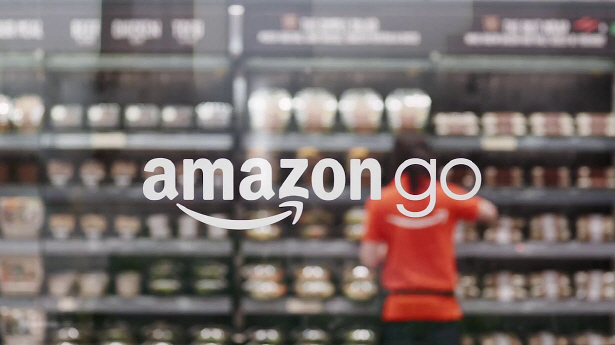 Amazon Gorgo now has the first button. Amazon has already become a keyword for a new era that will introduce new words like Amazon'd (Amazon'd) to continue its destructive innovations such as the acquisition of Holfood ($ 13.7 billion in shopping). There is a good chance Amazon is going to be more than just an idea of ​​simply not having to line up at the checkout desk (although the fact that you do not have to line up is a simple but essential starting point for future shopping implementations). The US market alone is worth around $ 25 trillion. Once you have completed the verification process with the Amazon high-end test, it is likely that you will be able to demonstrate a surprising impact in this market if you try to expand it by licensing it as a convenience store.