Is a smartphone finally equipped with a flexible display that can fold the screen? It is reported that Galaxy X (tentative name), a flexible smartphone that Samsung Electronics is developing, will be released in the second half of this year. Of course, Samsung Electronics has not officially announced, but if the flexible display and smartphone, which have appeared in the concept design for a long time, are combined, it is expected that there will be a power to change the direction of the smartphone in the future.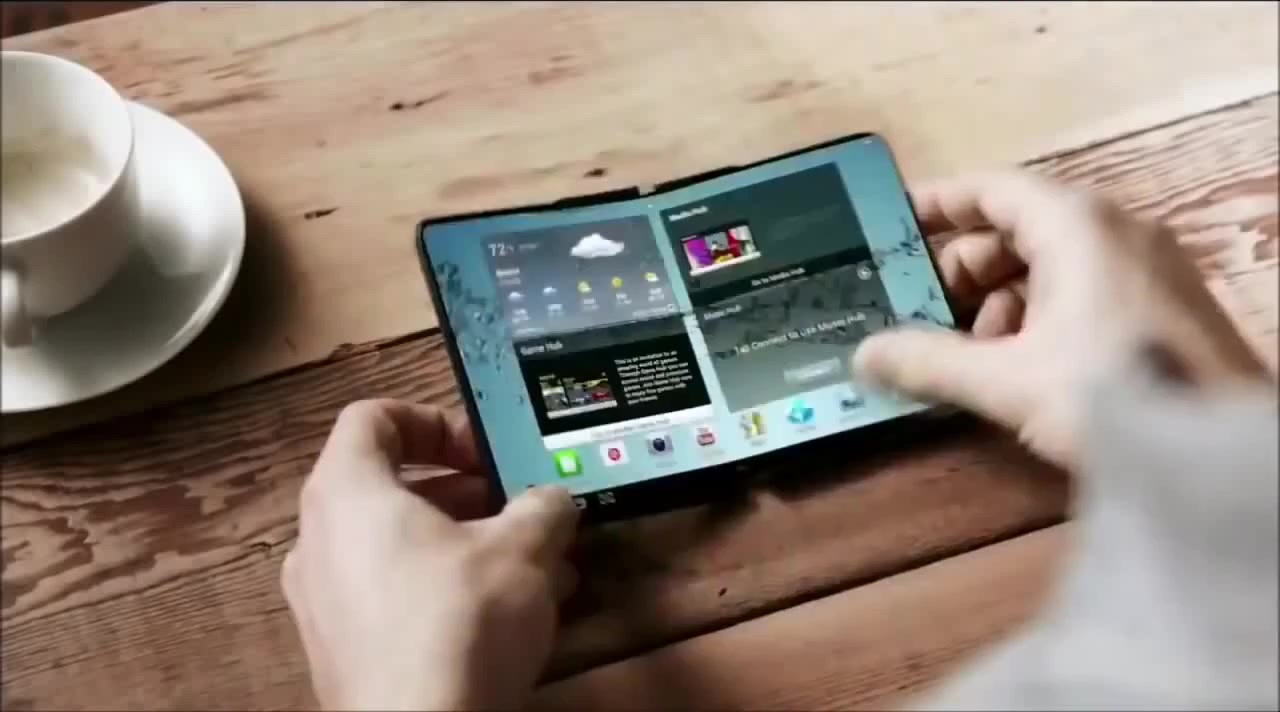 This is what we have gathered so far. The flexible smartphone being developed by Samsung Electronics is said to be the biggest feature of dual display with AMOLED. So far, smartphones have been differentiated from previous models by increasing screen size (at least on the hardware side). However, if dual displays emerge, we can expect that this big differentiation will accelerate.
This move by Samsung Electronics has been around for a long time. In 2016, Samsung Electronics filed a patent application for a smartphone that has a corrugated structure at the center, allowing it to be used in various forms. This wrinkled part can be folded. The folding angle can be adjusted so that it is possible to use the phone while keeping the screen at an angle like a folder phone.
In the same year, Samsung filed applications for large-screen displays that could be folded in another patent. In fact, Samsung Electronics holds more than 30 patents related to such miniature displays in the US alone. Some of them are foldable like a wallet. Samsung Electronics has been involved in patent applications for a number of years.
As a result of this patent application, Samsung Galaxy X seems to be a Book style that folds the display inward. Folding the two displays keeps your smartphone small and stretches to a wide screen that is more than 7 inches wide. If it is a 7-inch tablet, the smartphone that stayed in the early 6-inch range will be expanded to the tablet level.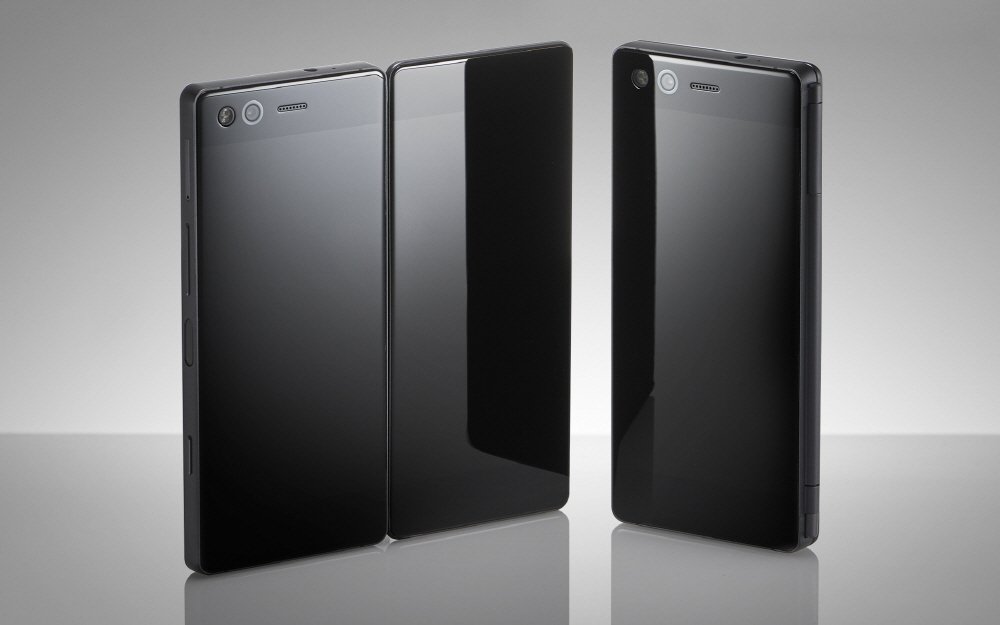 Of course, folding smartphones have already appeared. Axon M, a Chinese smartphone maker ZTE, is the main character. If the Galaxy X comes out, there are many anticipations that it will be as angular as this product. Until now, Samsung has chosen a curved design called "Edge" design for its premium products, for design and visual differentiation. But if you get angled, you may have to discard the edge design. The weight and size of the book-style smartphone, which is already on the rise, can be a challenge to solve. It is predicted that it is highly likely that Edge design will be discarded and returned to flat display.
Samsung Electronics has been fighting against Apple in the form of a high-end product line that offers a visual design differentiation by widening the screen like a Galaxy Note or using an edge display. In this regard, the Galaxy X is likely to emerge for competition with the iPhone X, which has already surpassed a million won in price.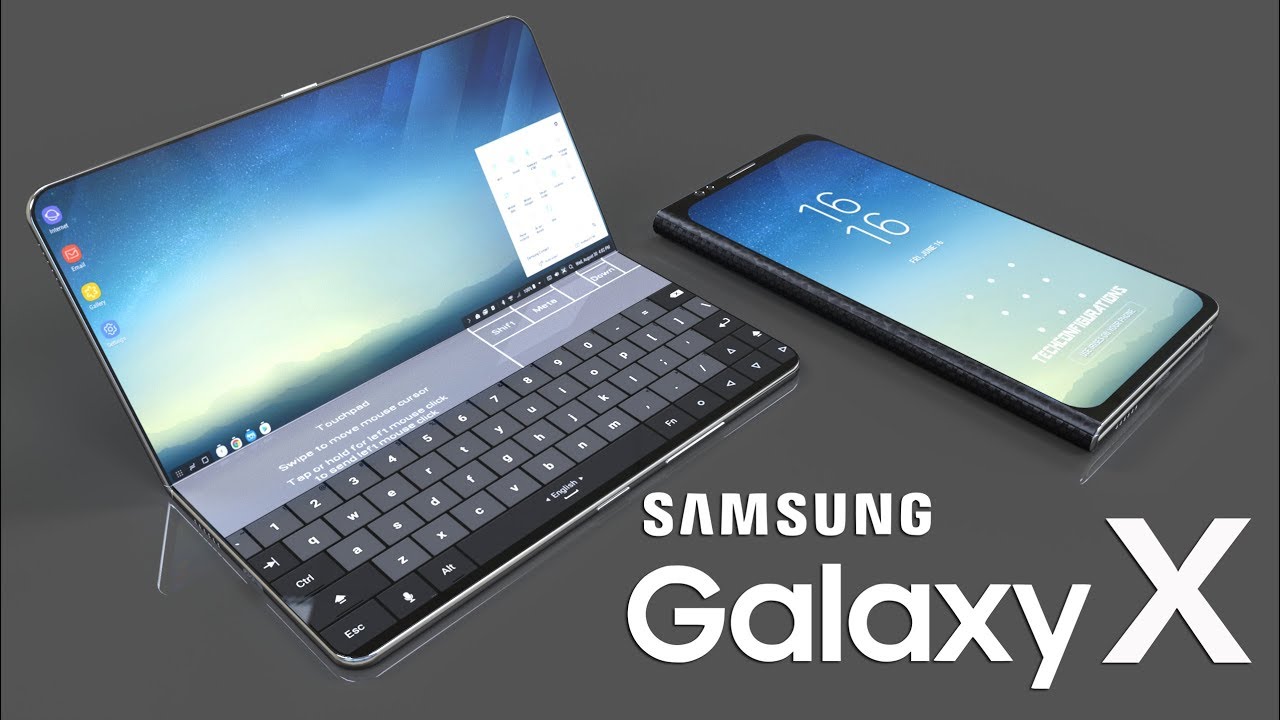 But if you use a dual display, the price will go up considerably. Even if the model is more than $ 1,000, it may be burdensome to lift the SoC, memory and storage devices to the highest specifications due to the burden on the dual displays. In addition, the global smartphone market has saturated over the past year, with the market declining by 10%. Given this point, it may mean that you may be worried about setting up the specifications that will lead directly to the cost.
If Samsung succeeds with the Galaxy X that penetrates the wall and adopts dual display, Samsung's premium smartphone will change from edge design to flexible. Also, if the Galaxy X comes out, there is a possibility that a folder-type smartphone with a display on the bottom of the dual display will be added again.
Details on how Samsung plans to release the Galaxy X in the future are not disclosed. However, as mentioned earlier, Galaxy X is expected to be officially announced in the second half of this year. If this product were to come out, it would have a significant impact on the global smartphone industry.