Space X successfully fired Falcon Heavy, a very large rocket, at 15:45 (local time) on February 6th. In the launch, which was held at the Kennedy Space Center in Florida, the two booster seperators were separated and the last booster was separated. The first two booster seats landed slowly back to the ground while backlashing while landing independently. The booster returned to the ground like this can be reused later.
The Falcon Heavy has 64 tonnes of effective load that can be fired to earth's low earth orbit. ULA's Delta IV Heavy, the largest rocket in existence, has a capacity of more than double that of 28.8 tonnes.
The low-orbit payload is equivalent, but 22.2 tonnes of geostationary transfer orbit (GTO) used in geostationary satellites and 13.6 tonnes of cargo or people can be carried on Mars orbit. Saturn V is the largest rocket ever made by mankind. Saturn V is capable of launching cargo twice as much as a falcon heavyweight on a low orbit basis. However, Falcon Heavy could have spent mankind on Mars instead of Saturn V. From this point of view, it is no exaggeration to say that it is the largest rocket in the world so far. Falcon Heavy generates a thrust of 227 tons at the moment of launching the rocket. This is the level of 18 Boeing 747 aircraft, for example. It is said to be twice as much as the rocket we have ever seen.
The Falcon Heavy Rocket is equipped with a pair of large cargo spaces at the tip. The inside of this streamlined interior is wide enough to accommodate a sightseeing bus in its entirety.
Another feature is the ability to reuse rockets as well as the booster described above. The minimum launch cost is $ 90 million. Delta IV Heavy, which can be considered expensive, but can not be reused, costs $ 350 million. Around a third of the budget is about to launch a rocket.
The falcon heavy launch had already been announced. Falcon Heavy has been preparing for the launch of the Kennedy Space Center launch pad in January, initially. Elon Muskke also released a time-lapse video featuring a Falcons heavy rocket on the launch pad. The Falcon Heavy is 70 meters high. The LC-39A, used as a rocket launcher, was part of the Kennedy Space Center 39 launch facility and was used for space shuttle projects including Apollo. Space X rents some of its adjacent LC-40 combined launch facilities from NASA NASA to launch Falcon Heavy and Falcon 9 rockets.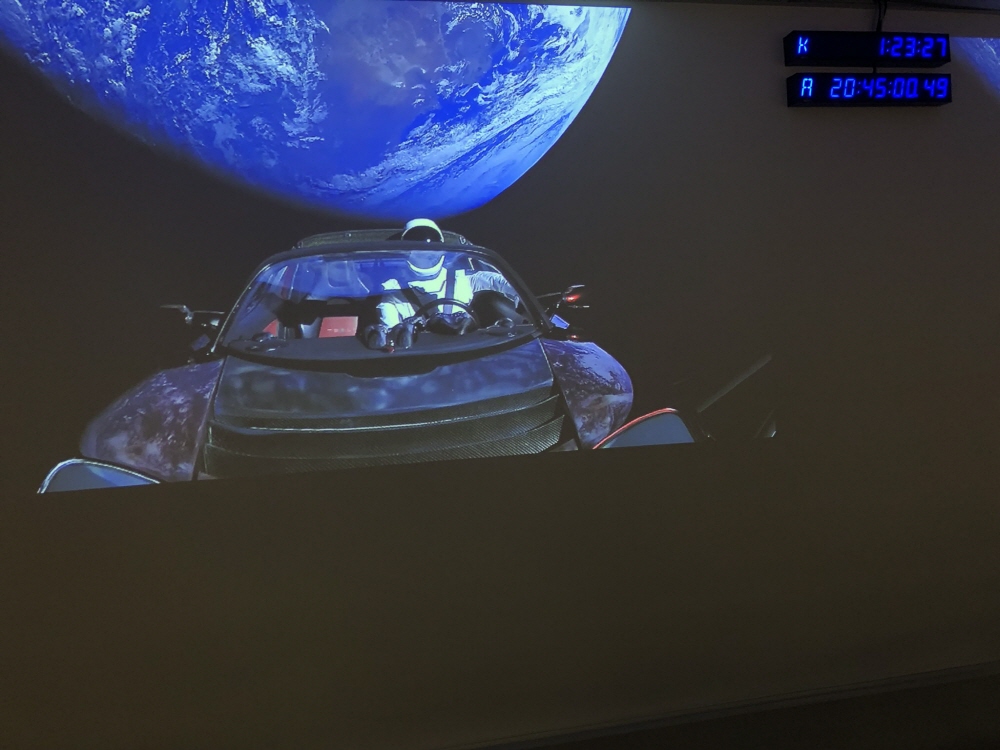 Space X has also prepared a fun event for the Falcon Heavy. Space X's founder, Elon Musk, also made Tesla's first car roadster with another company, which drove the astronaut in the driver's seat. The Roadster will be put into orbit on Mars while playing the 2011 Space Odyssey music. Space X actually broadcasted this scene live via the YouTube channel. The ECU in the vehicle is marked as 'Made on Earth by humans' so that it can appeal to human beings if they are found by extraterrestrials such as UFOs.
Space X CEO Elon Musk celebrated a successful launch with a tweet watching live. He said the rocket competition was a game over with a Falcon heavy launch. The Space X is capable of carrying out various missions such as launching a military satellite or launching an alien planet exploration robot such as Mars or Jupiter, while securing economical efficiency with this Falcon heavy launch. With the success of the launch, humanity's exploration of Mars has become much more realistic.
Space X is preparing a big rocket code-named BFR plan since the Falcon Heavy. The plan, which Elon Musk released at a space conference last September in Australia, is an ultra-large rocket project to be used in the Mars transition plan.
BFR is a two-stage rocket with a booster like Falcon Heavy and a top rocket for carrying crew and cargo. The length is 106m and the diameter is 9m. The length is only 48m. This is longer than the space shuttles that have appeared in the past. Space X has 31 next-generation rocket engine raptors under development. Weighing up to 4,400 tons, including gas, fuel and cargo. The dry weight is 85 tons and the maximum loadable capacity is 150 tons. Like the Falcon Heavy or Falcon 9, you can return to the ground when you finish your mission and the cargo load you can bring back is 50 tons.
Because the internal space is filled with air and pressurized with the same pressure as the earth, the crew can work freely without space suits. The tank is equipped with 240 tons of fuel, 860 tons of liquid oxygen, and a fuel storage tank for landing. Another feature is that the rocket can also supply fuel in space. When supply is needed, two BFRs can be docked and fueled together.
Anyway, if a super-large rocket like BFR emerges, it will have a significant impact on the space development plan. If the low-orbit-capable 150-tonne fighter is far beyond the 135-tonne Saturn V, the largest rocket ever made by mankind. More than twice as many as the 64 tons of Falcon Heavy introduced above and 22.8 tons of Falcon 9 are hard to compare. These giant rockets can serve massive supplies to the International Space Station or take on missions such as Mars exploration. Hubble space telescopes, such as a huge space structure, can be launched without splitting and assembling. It can also help plan humanity to reach the moon. It is possible to do a repeat mission as much as possible to land on the moon and perform the mission, then take off again, return to Earth. A huge cargo load could allow us to easily build a space station and plan a space station on the moon. Of course, it can help if you want to go to a place like Mars.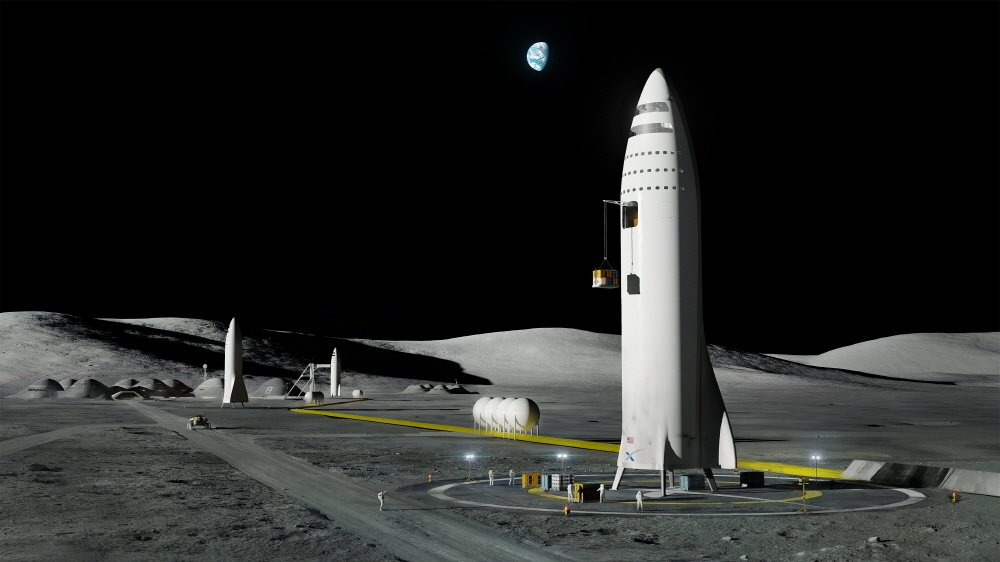 According to Elon Musk's BFR initiative, until 2022, two cargo-type BFRs will be sent to Mars to investigate water resources and risk factors and build a basic plan for the lunar exploration. In 2024, two BFRs carrying cargo ships and crew will be fired, and the first human landing will be carried out. In this sense, BFR is still the code name, but it can be said that the Big Fucking Rocket, which Elon Musk said like a joke, signals a significant change in the space program.
Elon Muskke also described the idea of ​​a rocket transportation network, saying it would be applicable to the planet if it were to create such a rocket that could go to Mars.
The distance from New York to Shanghai, China is 11,897 km. But this street will leave in 39 minutes from the barge off New York. BFR. It does not need a runway like an airplane, it is a rocket that fires vertically. It accelerates up to 27,000 kilometers per hour and reaches the space, so it moves at the same speed as the International Space Station, crossing the Pacific Ocean in an instant, and landing on a barge located offshore. At this rate, it takes about 22 minutes from Hong Kong to Singapore and 24 minutes from LA to Toronto. Most of the long-range flights using the plane can be completed within 30 minutes. Any place on the Earth can be moved within an hour.
Of course, there are many tasks left to realize this concept. Acceleration of gravity for passengers, take-off and landing, and securing safety when reaching outer space. But if such an idea is realized, then a huge rocket might bring about an air traffic revolution in the future.