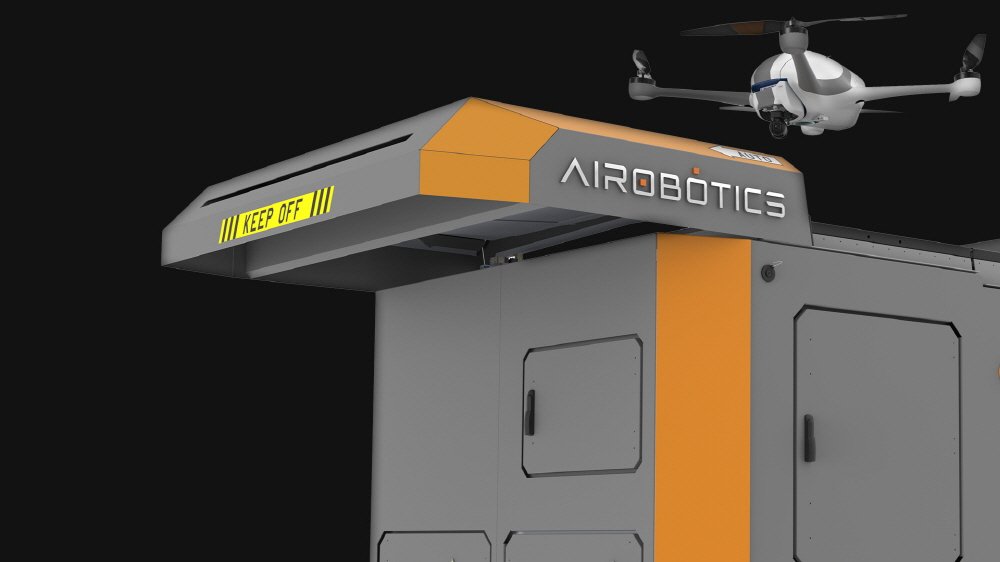 What if a fully automated dron system emerges? Airobotics ( http://www.airobotics.co.il ) is developing a fully automated, unmanned aerial vehicle system without lending any human hands. Aerobotics was launched in Tel Aviv, Israel in 2014.
The drones are already expanding into entertainment and shipping as well. But the biggest stumbling block is also the technical difficulty of controlling the drones. Air Robotics CEO Ran Krauss says Air Robotics will revolutionize the drones industry. For example, a drone's role is likely to increase in areas such as industrial sites where there is a wide range of dangerous factors, such as a pit station. Drones can fly regularly to prevent accidents at these places. Whether the equipment is functioning properly or not can be confirmed in the public whether the worker is working without any problem.
Because it is in the air as well as simple monitoring, mapping, surveying, and aerial photographing are processed by software, so that it is possible to efficiently deal with surveys that have been handled so far. In addition to that, the drones can also be replaced. The images taken by the drone can be viewed in real time from a remote location. The drones can also play a role in investigating without having to go directly to dangerous places.
Of course, companies can also introduce drones directly. However, in order to operate a drone in-house, the cost of purchasing or drone pilots can be high. Airrobotics is a drones system that can be automated based on a station called Airbase. It was developed with the aim of making the drones inexpensive to use in the business mentioned above.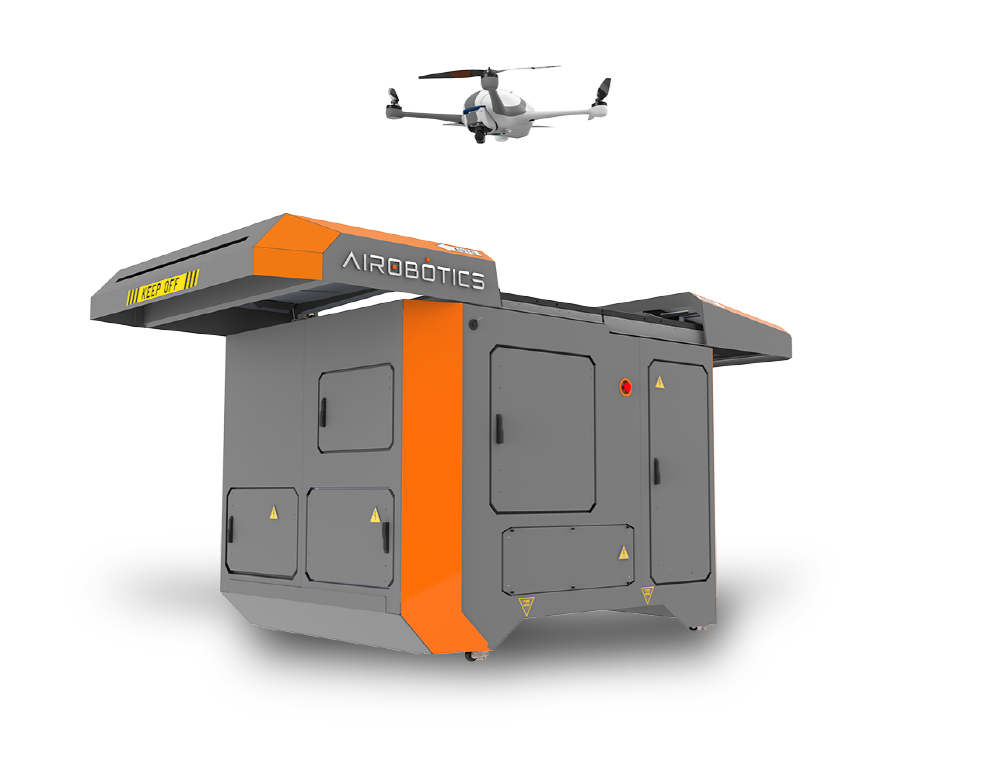 The roof part opens to the left and right, a dronon port similar to the helicopter port appears, and a quad-copter drones take off and land here. Using Aeronautics' proprietary drones management software, it is fully automatable, as has been emphasized several times before. Of course, the general drones are still automatized in the case of advanced type. However, flight control still has to be borrowed from humans, or forced to fly for extended periods of time, inevitably requiring manual handling, such as charging or battery replacement.
According to the flight program, the drones system produced by Aerobotics handles the dron as well as being able to take off and land fully automatically. The robot arm inside the airbag takes care of replacing the battery. Flight control is the same. Remote monitoring of the drones can be done comfortably using the monitor. Airrobotics expects the drones to be used in a variety of applications, such as security, track monitoring, surveying, and emergency field deployment.
Of course, there is not only air robotics that suggests an airbase. DHL also introduced the Dollon Station, which is called Skyport, in 2016 with the announcement of Parcelcopter. Amazon has also issued a patent on Multi-Level Fulfillment Center (MLFC), a drones delivery terminal similar to Airbase. MLFC is expected to serve as a shipping center to efficiently utilize narrow spaces. Amazon's current shipping center needs a large warehouse and is located in the suburbs, away from the city center. I have no choice but to do heavy street transportation. It may take a long time such as shipping cost and delivery time.
MLFC has the advantage of being able to reduce the area of ​​the paper because it is a tower type that is vertically raised in a narrow space like a parking tower. Delivery is carried out by the drones as if the birds were flying from the cage. There is a transportation robot that carries goods to the drones on each floor. It is a great anticipation of full automation.
Attempts have also been made to combine cars and drones and utilize vehicles as stations. In the case of Ford, last year announced the idea of ​​a future city called Autolivery, and proposed a futuristic delivery system that transfers drones from autonomous vehicles to homes. It is to make an autonomous vehicle a moving station like an airbase. The drones can quickly move between high-rise buildings on behalf of the carrier and carry items to their destinations. Even if there is no parking space around the delivery position, there is no problem in the delivery of a combination of autonomous vehicle and drones.
The most difficult part of product delivery is the last 15m. Ford's proposal has also paid attention to these areas.
UPS has also tested drones last year for this reason. The difference with Ford is that people are loading trucks with drones and carrying baggage. The drone will deliver the package to the final destination near the truck driveway. UPS also conducted field tests in February last year. UPS tries to focus on reducing people's workload rather than trying to reduce the deliveries themselves. In addition, UPS estimates that by using the drones for delivery, truck mileage could be reduced by 100,000 km a day, saving $ 50 million a year.
Full automation is likely to play a significant role in the supply of drones. Of course, right now, the biggest barrier to the use of drone is regulation, but expectation for various field applications can be the starting point for practical use. In addition to simple entertainment, the drone is a field of construction such as surveying where you have to grasp the entire site from the sky. It is expected to utilize various industrial fields such as agriculture and animal husbandry, such as pesticide spraying, growth status, and livestock grazing status.
Of course, it is possible to dataize 3D modeling and other software using data such as high-resolution images, images and terrain information shot by a drone. It is also possible to check the construction period by drones at regular intervals and to understand them in three dimensions. That's why we use drones to map the entire wind turbine or mine. Pre-shots can be taken at construction sites to reduce safety accidents or to track the volume of soil removed during civil engineering work through data. If the drones are used for surveying, the cost efficiency can be expected to be six times higher than that of existing ones. In terms of construction companies, quality control can not be compared with the past. Dron electronicization is likely to help expand these diverse business areas.