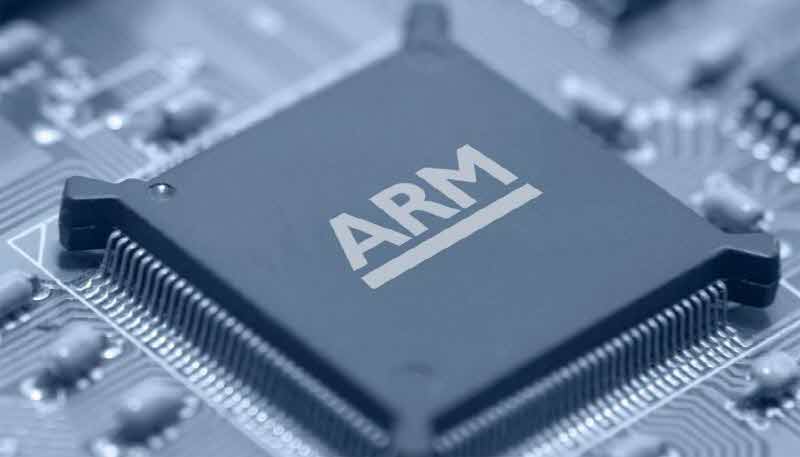 Will ARM's next-generation processor overtake Intel? According to ARM's announcement on August 16, the CPU chip roadmaps to be launched in 2019 will include the next chip codenames Deimos and Hercules. ARM claims that these next-generation processors will outperform Intel.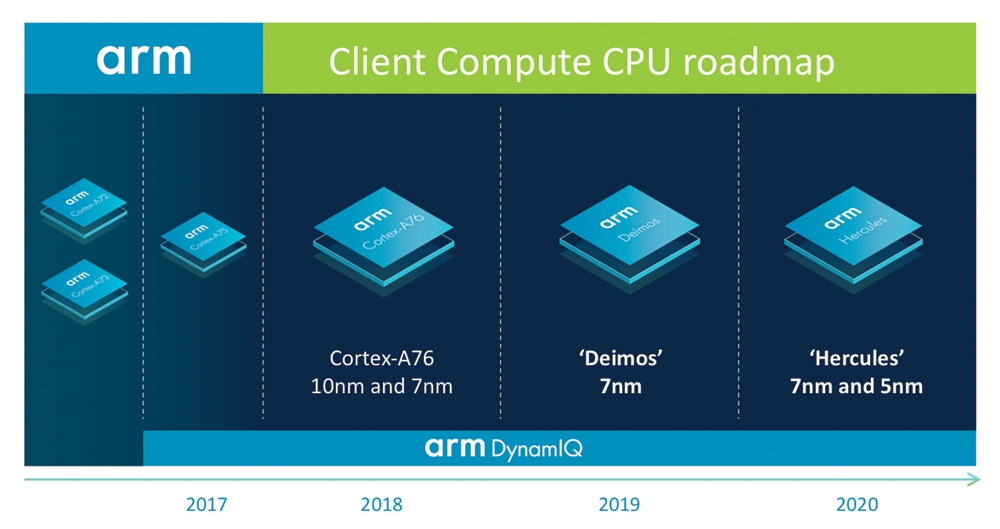 ARM recently announced that the recently released Cortex-A76 is capable of competing well with the Intel Core i5-7300U at 2.6GHz, with a 3GHz operating clock with a TDP of less than 5W and over 15W.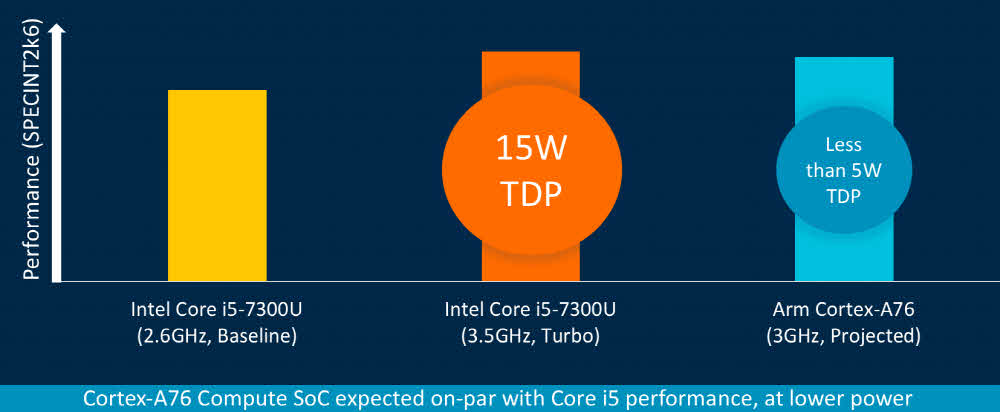 Of course, ARM's announcement does not include the Intel 8th Generation Core Series, which will have more than twice the core of an ARM processor, and that the comparison itself has only integer arithmetic, and that the test results, which can be floating point arithmetic or other performance indicators, no. In some ways, the marketing personality is strong.
However, it is not a question of whether ARM is ahead of Intel, but it is likely that ARM mobile chips will boost efficiency and deliver performance to the notebook level. Qualcomm is reportedly developing a snap-dragon for ARM-based notebooks, and Demos and Hercules, which appeared in 2019, have achieved sufficient processing speeds, while at the same time, There is a possibility that the environment will be created.
The ARM-based next-generation processor already has 7nm and 5nm manufacturing processes announced. Given that Intel is still developing a 10-nm manufacturing process CPU, there is a good chance that Intel and ARM will compete in this market from next year.