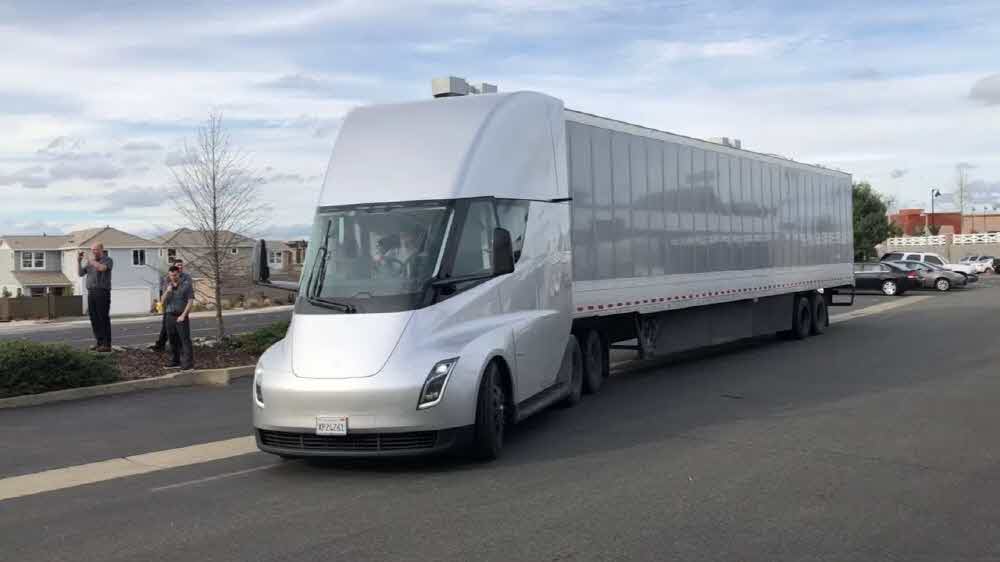 Semi, an EV truck announced by Tesla, has begun shipping its first cargo to Tesla's battery plant, Giga Factory 1 Fremont Plant. It has succeeded in soloing up to 3,200km.
Semi does not yet have a dedicated charging stand, the Megacharger, but this time it went to the destination using only Supercharger for regular Tesla vehicles. Supercharger model S and Model X for general sedans and SUV, etc., as it is not available semi, but it is said that the extension cord is connected. However, it is said that several semi-supercharged rechargeable batteries were connected to an extension cord and charged.
Tesla Semi prototype shows up at potentially critical customer; trucking giant JB Hunt | by @fredericlambert https://t.co/D9RkkPqpEi pic.twitter.com/7VuewS1ULx

– Electrek.Co (@ElectrekCo) August 24, 2018
The fact that we traveled alone in long distances to cross the US can be quite impressive for customers who are interested in semi. However, how long it took to charge the car using the super charger and whether the driver can use the semi effectively without installing the mega charger remains a matter of homework.