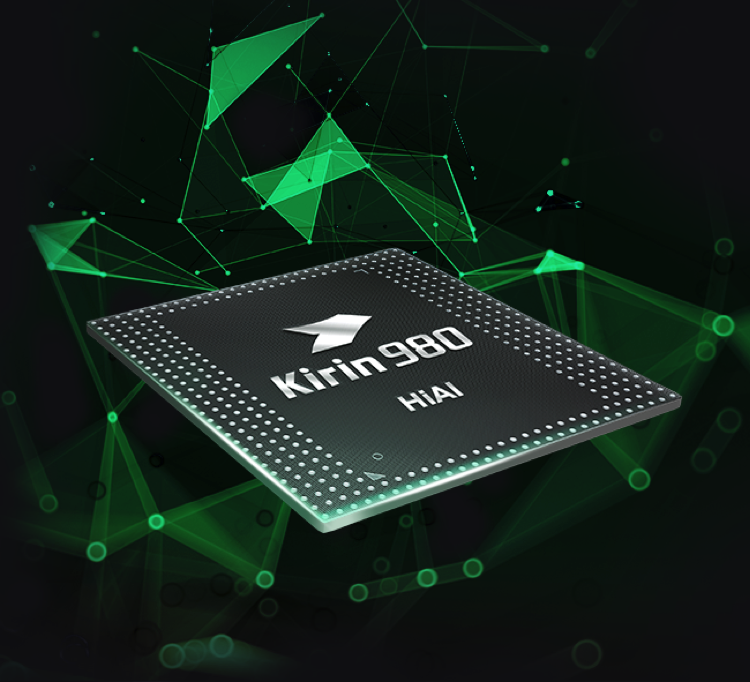 Kirin 980 is a next-generation smartphone processor announced during IFA 2018 held in Berlin, Germany from August 31 to September 5.
Giraffe 980 was developed by Hai Silic, Huiwai. Huawei has adhered to the previous model, the Kirin 970, with an NPU (Neural Network Processing Unit) that specializes in machine learning. But what this giraffe 980 emphasizes is the manufacturing process. It is the world's first 7nm manufacturing process product.
Richard Yu There are five things Huawei emphasized. Like the previous model, the first thing to do is enhance the machine. It is a dual NPU product with two NPUs. Not only static images but also video can be processed in real time. I tried to demonstrate this by cutting out only the person running the other background and real-time synthesis was also a demonstration. Dual NPUs have dramatically increased real-time throughput.
The speed of image recognition is also shortened to reveal the results of the experiment to recognize 500 photos. Qualcomm Snapdragon 845 is 12 seconds, Apple A11 is 25 seconds, and Giraffe 980 is 6 seconds.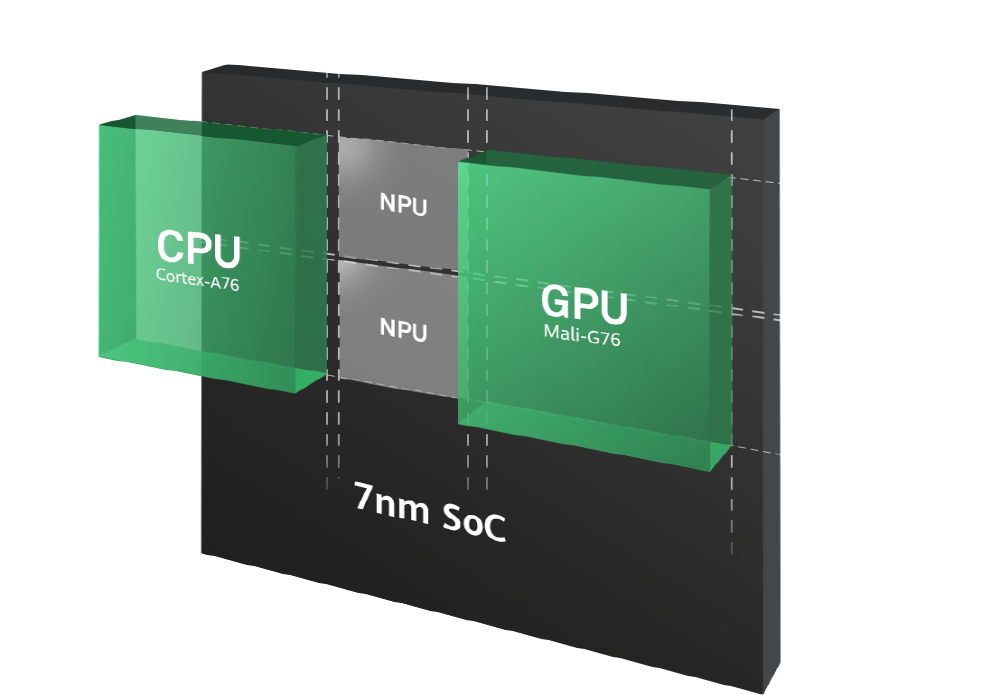 The following is the CPU. The Giraffe 980 is octa-core like the previous model. But the composition is different. The Giraffe 970 combines four high speeds and four low speeds, while the Giraffe 980 uses two high speeds, two medium speeds, and four low speeds. The high-speed and intermediate performance itself is based on the ARM Cortex-A76, but the operating frequency is set to 2.6GHz at high speed and 1.92GHz in the middle.
According to Huawei, performance improvement is 37%, high-speed processing can be reduced, power efficiency is 32%, battery efficiency will be improved.
Next is the GPU. By replacing the Mali-G71 in the Giraffe 970 with the Mali-76, the performance was 46% and the power efficiency was up 178%. It also supports a graphics enhancement mode called GPU Turbo.
The following is the communication function. The Kirin 980 supports 1.4Gbps communication, which corresponds to category 21. Wi-Fi also supports IEEE 802.11ac with 1.73Gbps, and GPS can use L1 and L5 frequencies for more accurate positioning. Although 5G communication is not built in, it can be combined with Huawei's own 5G modem, Balong 5000, so it is possible to develop 5G smartphone in theory.
The last is a camera. The image processing processor (ISP), which is an image processing engine, is the same as the existing 9in70, but it improves the internal architecture to improve processing speed by 46%, power efficiency by 23% and video latency by 33%.
Huawei plans to release the Mate 20 series, a new type of smartphone equipped with the Kirin 980, in the UK on October 16. Smartphone SoCs also began to compete in the 7nm manufacturing process. For more information, please click here .