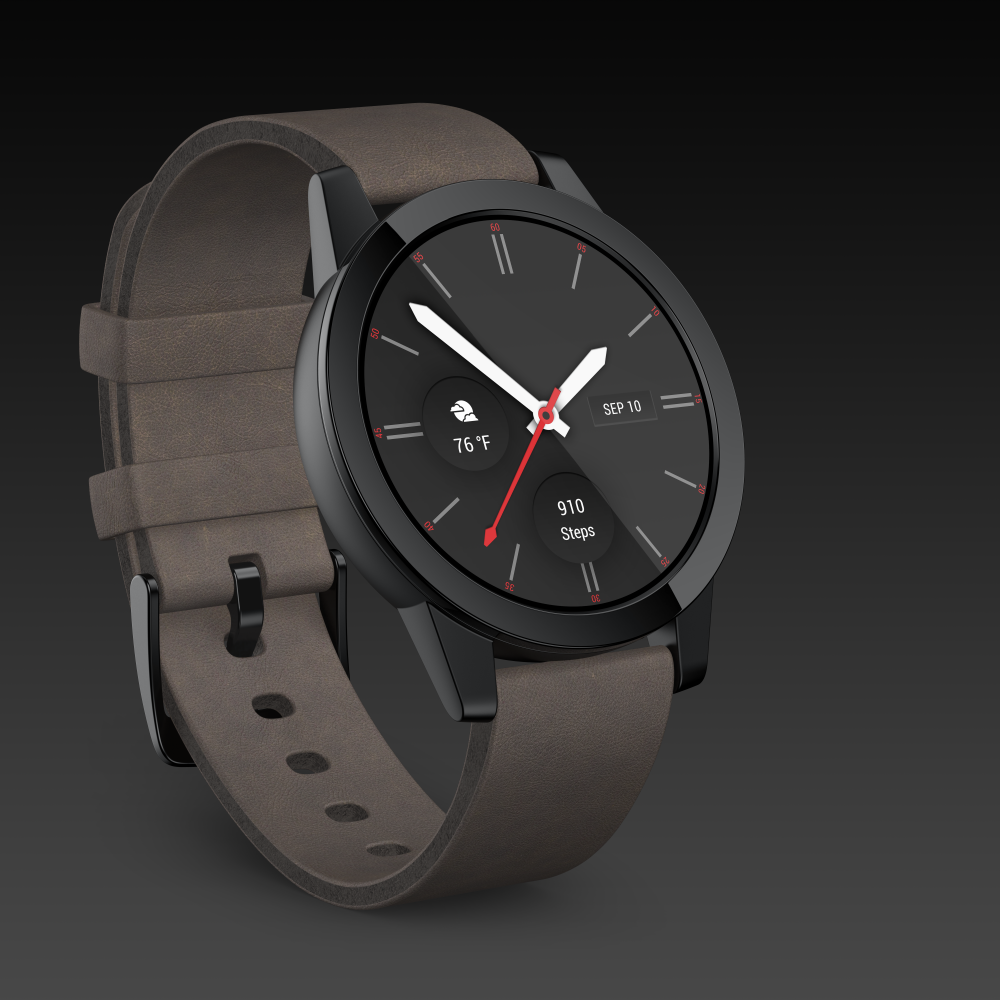 Will the smart watch market change somewhat? Google has been introducing the Wear OS since Android Wear, and has been significantly improving its user interface while also increasing its use in health and fitness. The role of the voice secretary can be more emphasized than other fields due to the nature of the smart watch that the input screen itself is limited. In this regard, the Google Assistant, which is expanding its territory, could be a great anticipation.
However, Apple is developing hardware and software in batches, but smart watches based on the Android OS have a hardware hardware that can be improved even if the software or operating system is improved. The main chipset used here was the SnapDragonWare 2100 from Qualcomm, but the chipset was released in February 2016. It has already been more than two years since. Moreover, the actual chipset was based on Snapdragon 400, which is the previous generation. In fact, the evolution of hardware has stopped in Android smart watches in the last few years.
Qualcomm has finally announced the Snapdragon Wear 3100, the next generation platform for smart watches. Snapdragonware 3100 is based on a low-power architecture with much longer battery life than ever before. The CPU has a quad-core ARM Cortex-A7, the GPU has an Adreno 304, a low-power coprocessor, the QCC1110, and a high-performance integrated DSP. SmartWatch is expected to extend battery life.
Snapdragonware 3100 is designed to maximize power consumption while improving performance and smart watch utilization. To do this, he worked with the Google development team to develop. The smart watch with Snapdragonware 3100 is expected to show fashion brands such as Louis Vuitton, Poseil and Montblanc.
Snap Dragonware 3100 features a rich interactive mode. It provides high performance, excellent connectivity, and smart sensing function. Here's a customized experience. SnapDragonWare 3100 supports three modes: Enhanced Ambient Mode, Dedicated Sports Experiences, and Traditional Watch Mode. Ambient mode uses a soft second hand and 16 colors to make a smart watch look like a fashion watch. Color display and complication display, automatic brightness control, capable of second hand display. Sports experience is designed for active users to measure heart rate and use GPS functionality when marathoning, swimming, cycling, hiking, and so on. In this mode, you can continue to use the GPS and heart rate meter, but you can use up to 15 hours of battery life. Traditional watch mode is a mode that allows consumers to use SmartWatch for a long time. In this mode, it is possible to drive for up to 30 days because basic information is displayed.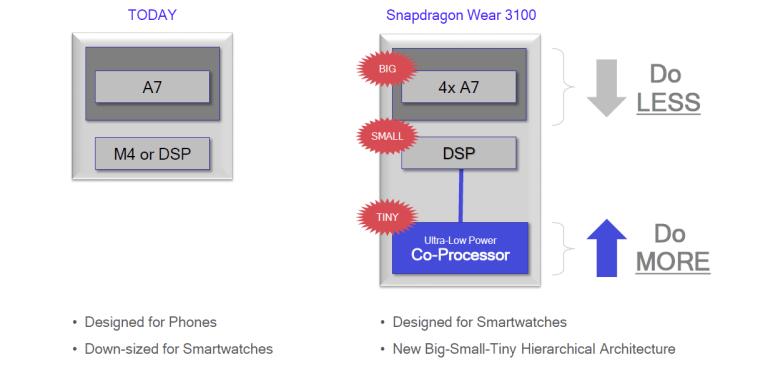 SnapDragonWare 3100 also supports low power mode for long battery life support. It is designed to reduce power consumption in various fields such as GPS and location batch processing, watch update sensor processing such as minute and minute, MP3 playback, WiFi and Bluetooth.
In comparison with the previous model SnapdragonWare 2100, the battery life will vary depending on the product configuration, screen size and battery capacity, but it will take about 4 to 12 hours on average. Snapdragonware 3100 smart watch with a battery life can grow from one day to two days.
The QCC1110 coprocessor in the Snapdragonware 3100 is a very small size of less than 21mm2. This chipset is optimized for low power implementation. It also integrates a deep-running engine for custom workloads such as keyword searches.
The SnapDragon 3100 also features the PMW3100, a power management subsystem for low power management. The PMW3100 employs a DSP framework for next-generation sensor processing and also implements a dual display architecture. Other 4G LTE modems have already shipped more than 1 billion units. Dual-placement, high-performance gallium arsenide power amplifiers boost power efficiency.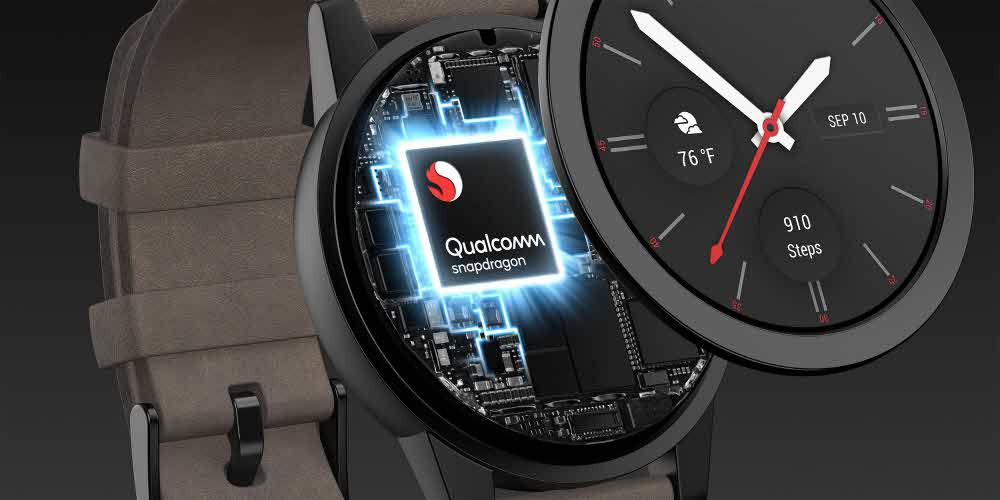 The Snapdragonware 3100 reduces power consumption by up to 49% with GPU and voice recognition, and can be used continuously from 1.5 to 2 days. Low power mode can reduce power consumption by 67% compared to the previous model. In this regard, the use time of SmartWatch can be dramatically increased. As mentioned earlier, the new DSP and NFC chips can be miniaturized, and 4G communication functions can be improved, which can create an attractive smart watch. It is also possible to make a single-use model without pairing with a smartphone, or to support an electronic wallet function that allows payment to be completed even if a smart watch is on standby.
As already mentioned, Montblanc announced that it will launch the Summit 2 with Snapdragonware 3100 in October. Fashion brands such as Louis Vuitton and Porsill will also show their products. The new SmartWatch chipset, which has appeared in two years, is likely to diversify into models that pursue fashion trends as well as high performance and high performance of SmartWatch itself. For more information, please click here .