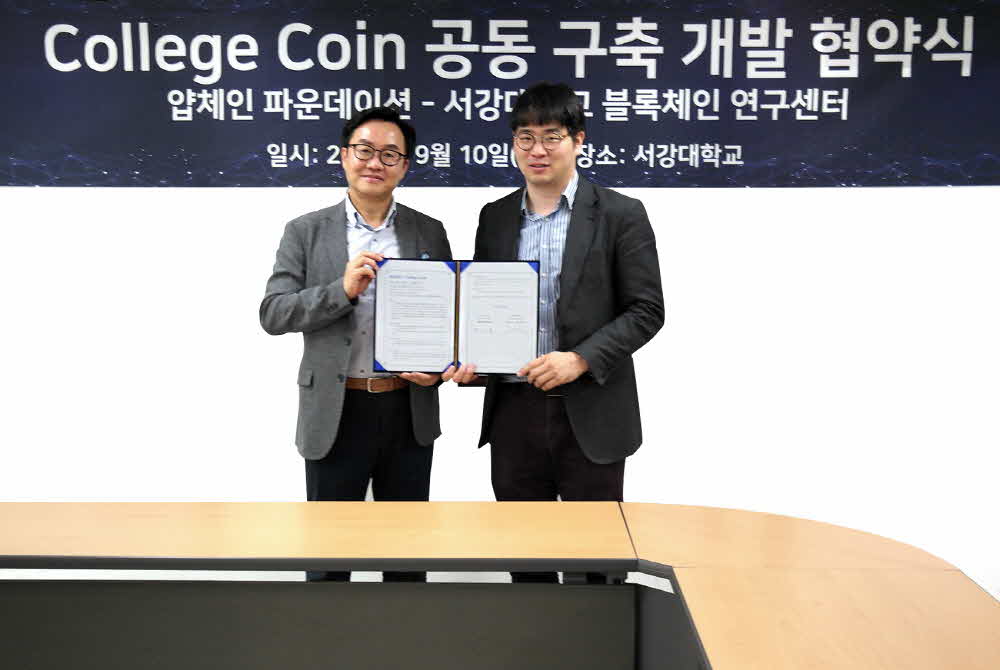 Cryptographic money that can be used mainly in university collections comes from domestic. YAMAMI Foundation and Sogang University Intelligent Block Chain Research Center signed an agreement to build a college coin at Sogang University on September 10. The two sides signed a memorandum of understanding with Park Chung-jae, head of Research Center for Intelligent Block Chain, Park Sung-jae, and founder of College Coin, a block-chain-based cryptographic system that can be used both inside and outside the university. To carry out joint research programs, to exchange researchers, and to cooperate in building infrastructure.
College Coin is a block-chain-based currency issued by colleges and universities. I will be able to use it in the school cafeteria, bookstore, cafe, dormitory, and 4km radius of the university. It can be used not only in stores but also in school festivals. We plan to expand the scope of the project to include real estate such as funding for activities in the future and nearby accommodation, so that universities, merchants, and students can coexist.
College Coin can make payments or wire transfers using QR codes on smartphones. In the future, it will support the method using bar code and NFC. Profits are going to be made available to college and students. If you earn money, such as payment fees, some will return to scholarships and photocopies.
The Foundation said that it plans to start the project after finishing pilot service at the university next semester and to invest in infrastructure if there is no operational problem. Park Sung-jae, the head of the company, said, "Starting with College Coin, we will create an environment where passwords are used not only for future technologies, but also for the benefit of members."