Gotek Portable Shoe Deodorizer & Sterilizer is a product that enables 99.97% decomposition, deodorization and sterilization of germs, which causes odor in shoes in one hour everywhere.
Usually, when the temperature is high and humid, the temperature in the shoe is getting higher and the bacteria are more likely to reproduce. Of course, this environment is responsible for the smell. This product borrows ions and ozone to remove germs. Put the body in the shoe and cover it with a special bag. Then press the button to finish.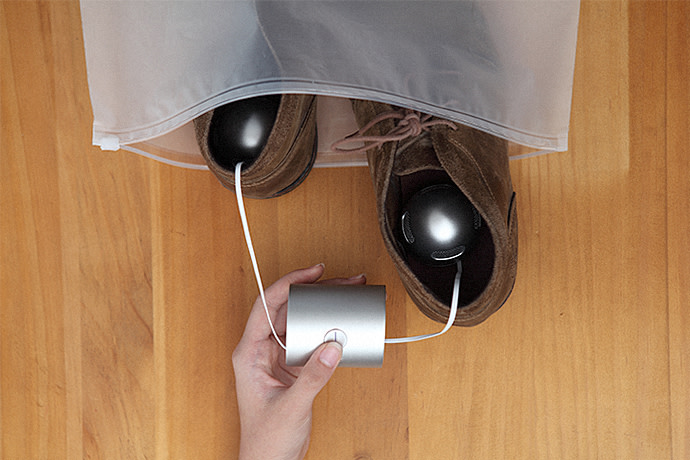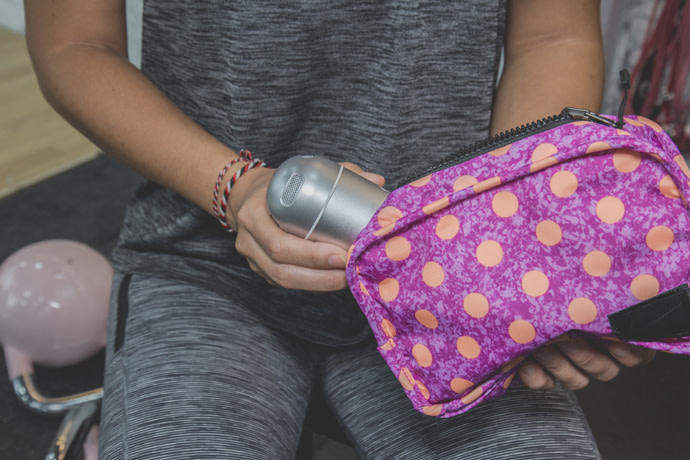 Another advantage of GoTech is that it is portable. It can be used anywhere. It weighs 205g and is light and compact. If you put it in a special case, you can carry it anywhere. The exterior looks like a portable speaker and does not look like a deodorant at first glance. It can be used easily at rest, during business trips, or while traveling.
Support mode can be selected from two modes: normal mode, which takes 1 hour, and turbo mode, which requires 3 hours. Of course, you do not have to worry as long as you do not get too much heat or damage your shoes. The product also raised funds through a crowdfunding site, the Indigo Go. More information about the product can be found here .