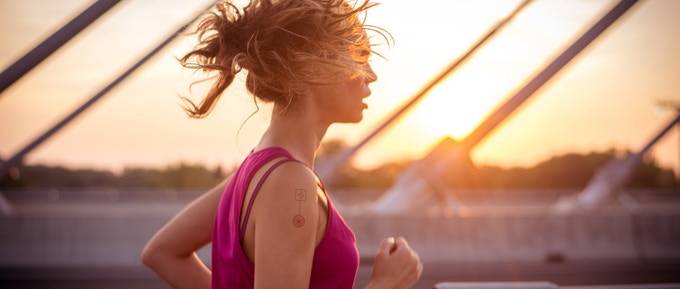 Logic links are tattoos, tattoos. Of course, it is not an ordinary tattoo. Biological special effects can be anticipated, so simply attaching it to the skin can be a UI to monitor the environment. You do not need to run the application like a tattoo.
For example: In the case of ultraviolet rays, it is important to know how much the actual person is exposed to ultraviolet rays. In fact, ultraviolet rays in the United States cause skin cancer. In this case, the LogicLink UV tattoo allows you to monitor the cumulative ultraviolet light amount per day as well as the current one. If you attach it to your skin, then you just look at the color change. Of course, there is a dedicated app, but even if you do not run it automatically stores your daily record.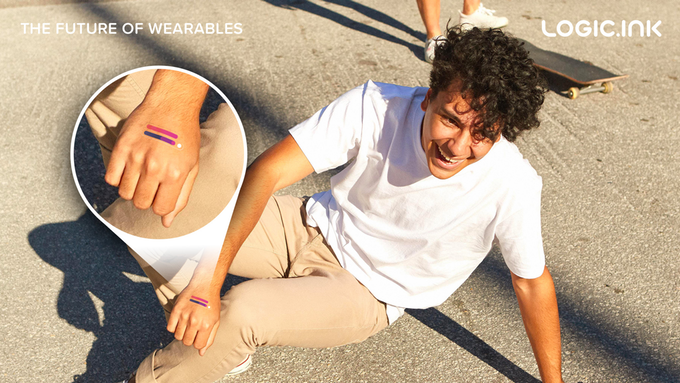 The logic link can check the instantaneous or cumulative ultraviolet dose through a circular gauge located in the middle. It is intuitive because the inside is the moment and the outside is the accumulation of the day. When you are outdoors, you can see at a glance how much exposure to ultraviolet rays is, referring to only the amount of ultraviolet rays.

In addition to ultraviolet rays, the developer is developing sensors for analyzing the state of air pollution, such as personal water content, blood alcohol concentration, and PM 2.5. Such a sensor can easily be attached to the body by a tattoo, which can be a walking sensor. It is attractive to be able to easily monitor numerical values ​​such as moisture content, alcohol consumption, skin microbial status, solar radiation and temperature. The same thing does not require running the app. You can understand the situation through the UI on your skin.
The product also raised money through a kickstart, a crowdfunding site. More information about the product can be found here .