The indications to disclose software copyrights are express and intuitive, but not for patent-related technologies in software. Even if you have attractive software skills, it is not easy for developers to handle. The Open Invention Network (OIN) opens patents owned by software developers, freeing them to other developers and encouraging cross-licensing, reducing the patent burden that can arise in the development of open source software such as Linux. OIN also offers a licensing platform with 2,650 members, including 500 companies worldwide.
However, Microsoft announced this OIN subscription. As a result, 60,000 patents owned by Microsoft are open to the OIN community free of charge and made available to Linux developers. OIN noted that open source development is continuing to grow in new products and markets and is creating unprecedented levels of innovation, and Microsoft has joined OIN to demonstrate the importance of open source software for future growth. And welcomed Microsoft's joining OIN.
Microsoft's decision to join OIN, which contributes to protect open source software, including Linux, from patent risk, is surprising for some, and the patent problem friction that has arisen long ago between Microsoft and the open source community I did not hide that there was. But this OIN subscription meant that Microsoft's patent-pending methodology shows that it is evolving to reflect open source, including Linux.
In fact, Microsoft has consistently made contact with open source. In 2008, we started to open source some parts of ASP.NET. In 2014, we launched .NET Server framework. In order to support cross-platform developers, we started to open source .NET server side such as .NET Core Runtime and .NET Framework, It also allows you to build or run server-side .Net applications on platforms like Mac OS.
In 2015, we released Visual Studio code beta, a code editor for Windows, Mac and Linux, and made it open source. Even in the same year, senior executives said that it was possible to open-source Windows, one of the first names that created the current Microsoft at its events.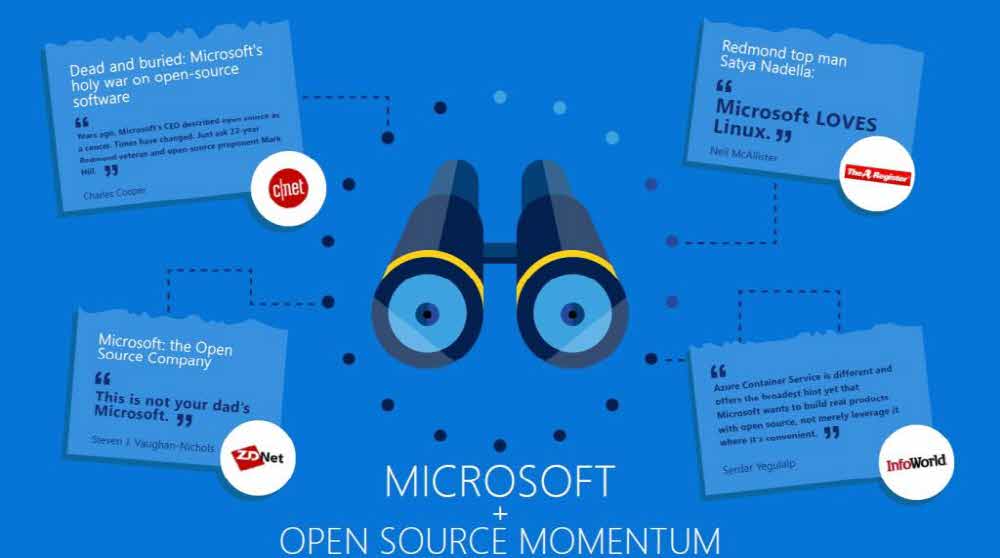 Last year, Microsoft was also flexible with developers working on Windows for Linux software development, starting with the Ubuntu download service through the Windows Store. In addition, this year, WLinux, a WSL-optimized Linux distribution with Windows Subsystem for Linux (WSL) running binary programs for Linux on Windows 10 or Windows servers, was introduced through the Windows Store. It's a totally different story than the previous open-source sense of distance or semi-open source movement.
We released MS-DOS source code, which was not realistic in the past, but which made Microsoft's start in february. IBM, which has been developing IBM PC since 1980, commissioned Microsoft to develop a new operating system, and Microsoft acquired an operating system license made by Seattle Computer Products at that time and made MS-DOS based on it. Of course, it said that it would not be possible to change or transfer source files like other code for historical reference or knowledge purposes, but Microsoft has had enough gestures to show open source and publicity much more flexible than ever before.
Microsoft also announced in June that it will acquire GitHub for $ 7.5 billion. Of course, Microsoft has gone under the company, but has said that it will remain independent. The founder of Chris Wan Stress Feast Hub said that the feudal hub and community achieved during the past decade, and said that the future of software development is bright and we are happy to work with Microsoft to support it.
Fiji Hub has more than 28 million developers participating in more than 85 million shared code. Microsoft has been a big influence on the open source community when it acquired open source software, such as open source for .Net, or Azure Sphere, a Linux-based object Internet platform. .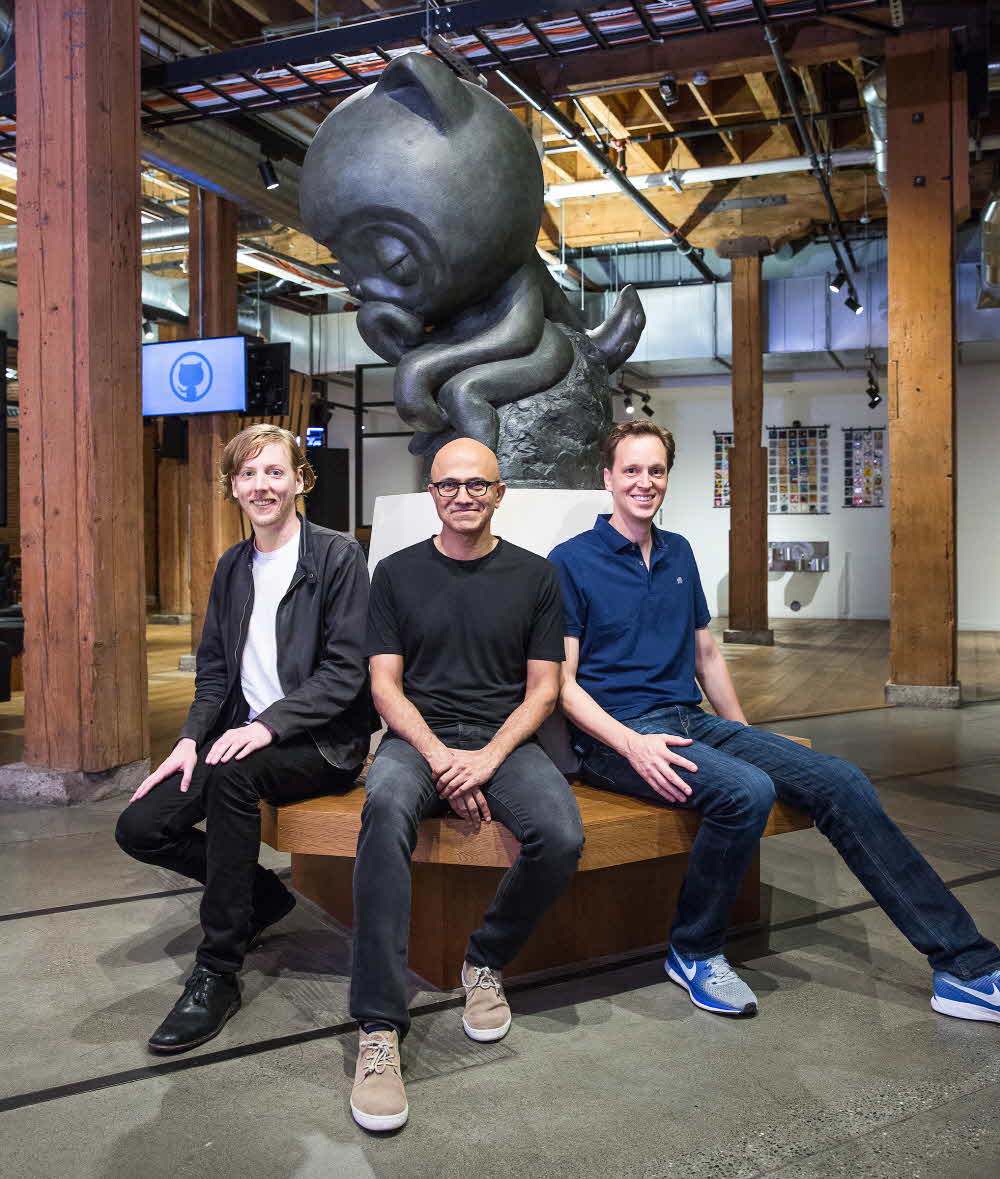 Satia Nadela, CEO of Microsoft, says blogs are central to solving the toughest problems facing the world, and the real strength of software development is that all developers work together and share code to create and collaborate with each other. It says. Microsoft's mission is to help everyone else on the planet achieve more by adding technology to other technologies that Microsoft has been building since its inception to be a developer first. His remarks speak for Microsoft's idea of ​​open source.
Microsoft says its efforts to open source over the past decade have helped Microsoft build a win-win relationship that contributes to the growth of Microsoft, and that it has learned that collaborative development through open source can accelerate innovation. It's clear that Microsoft's OIN subscription can be a joy to the Linux community and other open-source developers.
Know-how is now more know-where than know-how. Knowing where to find technology is much more competitive. This is because they can shorten the development period and focus more on innovation itself. Of course, there may also be expectations that Microsoft will gain even greater innovation from synergies through technology releases, as I said earlier. There is interest in Microsoft's move to open source, a move that could lead to a major shift in technology.