Job search information Glassdoor research shows that there has been a surge in cryptographic and block chain employment in the United States this year. The cryptographic market is experiencing a recession, but competition for talent in the industry is intensifying.
According to Glassdoor, the number of job offers related to the block chain in August stood at 1,775, up about 300% from 446 last year. New York, San Francisco, San Jose, Chicago and Seattle are the cities with the most jobs.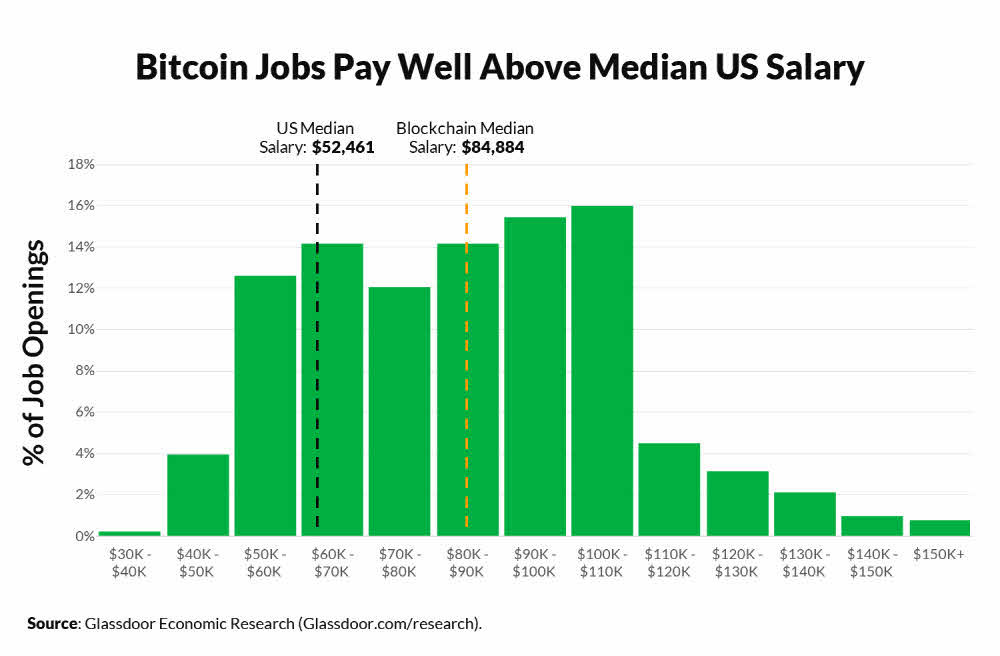 Most occupations are engineers and technicians, accounting for more than 50% of the total. Among them, 19% were software engineers. On the other hand, risk analysis and marketing related jobs were relatively few. In addition, the largest number of people in the supply chain are the consensus to support the development of the Etherium project, coin bases such as the cryptographic exchange, and Oracle and Accenture. The salary average for this job is $ 84,884, which is 61.8% higher than the average. For more information, please click here .