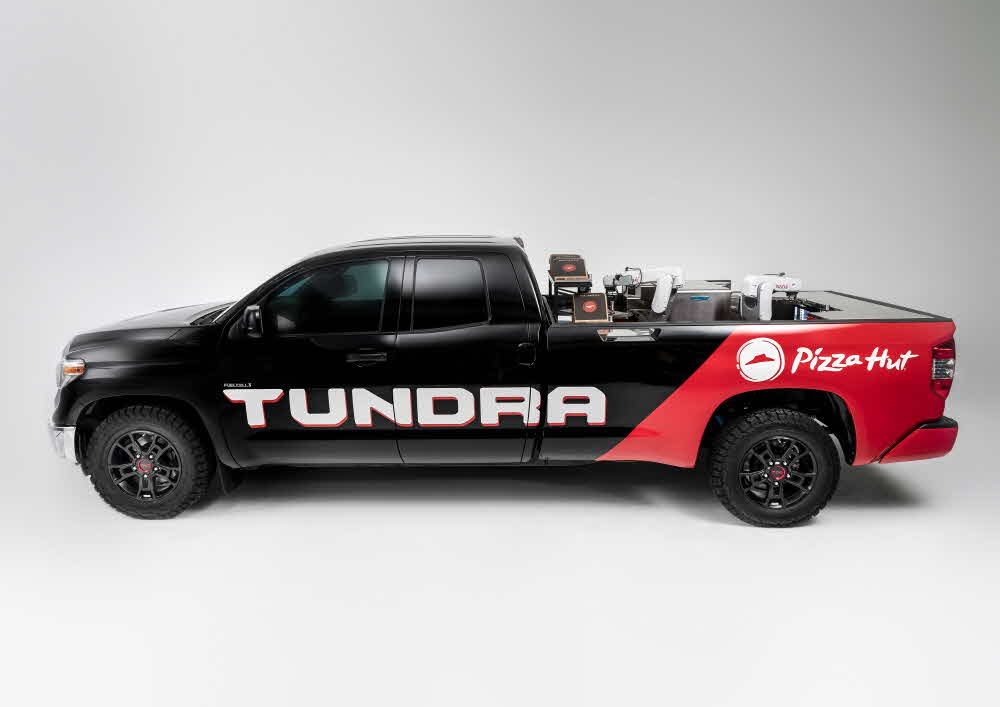 Tundra Pie Pro is a pick-up truck that automatically pizza cooks while driving, announced by Pizza Hut brand pizza chain. The pickup truck luggage compartment is equipped with a robotic kitchen and uses a hydrogen fuel cell.
The car itself is based on the Toyota Tundra SR5, replacing the power unit with hydrogen fuel. One of the two robotic arms placed in the cargo compartment first takes out the prepared pizza from the refrigerator and puts it in the oven through a high speed conveyor. The other robot arm then moves the baked pizza onto the cutting board and cuts it into 6 pieces and puts it in the pizza box. It takes 6 to 7 minutes for a pizza to be baked and packed.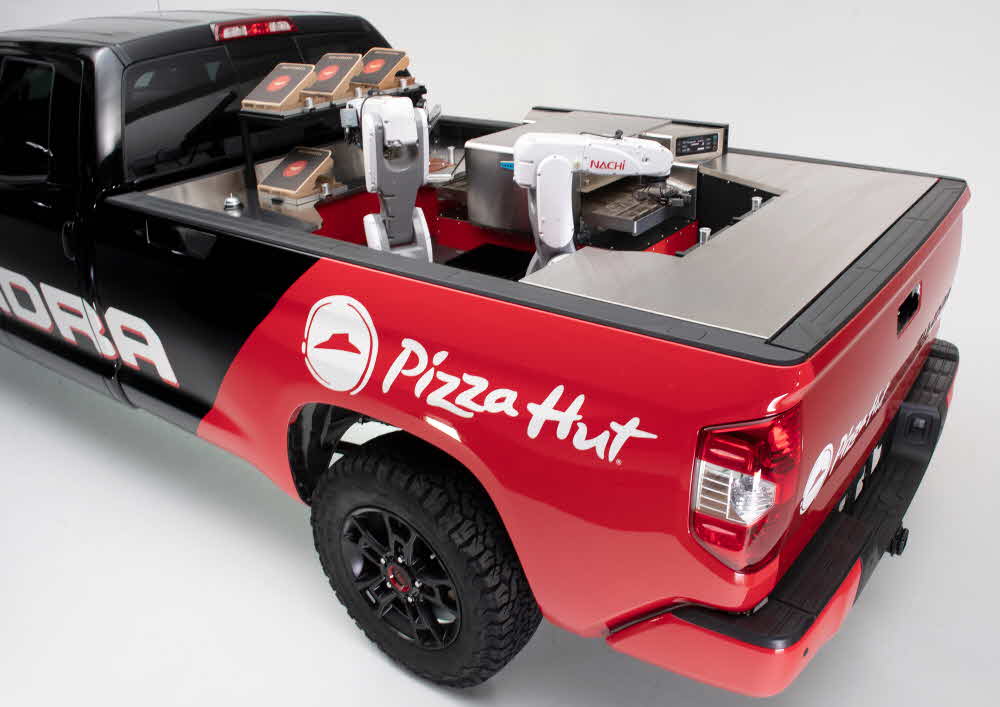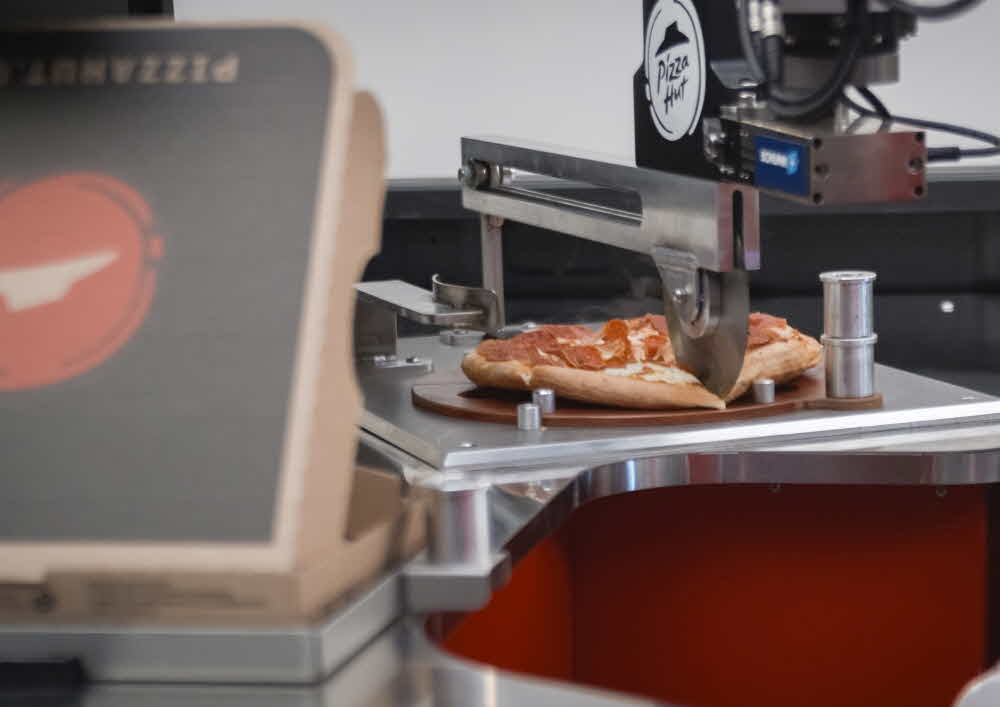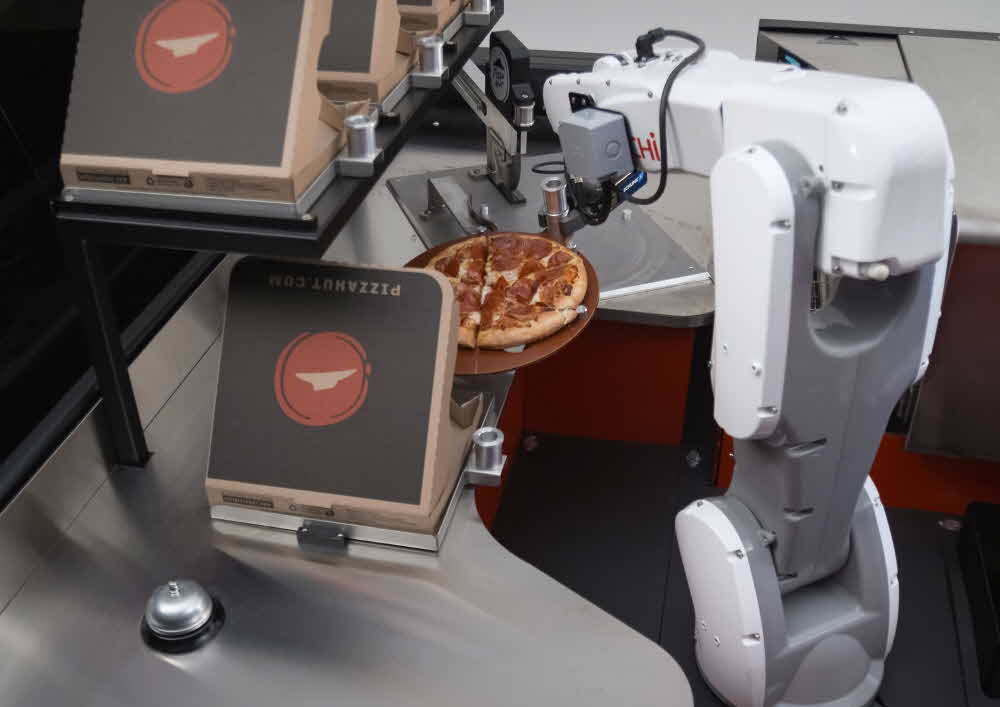 It would not be bad for pizza delivery to take this amount of time. On the contrary, given that the truck can be moved to the destination while cooking, it is a good idea to bring freshly baked pizza to consumers. The robot kitchen and the truck itself are supplied with power through the hydrogen fuel cell as mentioned above, so there is no cooking, moving, or air pollution during standby time. There is no worry that the exhaust will cause the dish to fall.
Nowadays, robotizing the process of baking pizza itself or delivering robots is no longer a new idea. But it 's a pretty charming combination to bake a pizza in the truck and even send it home. For more information, please click here .