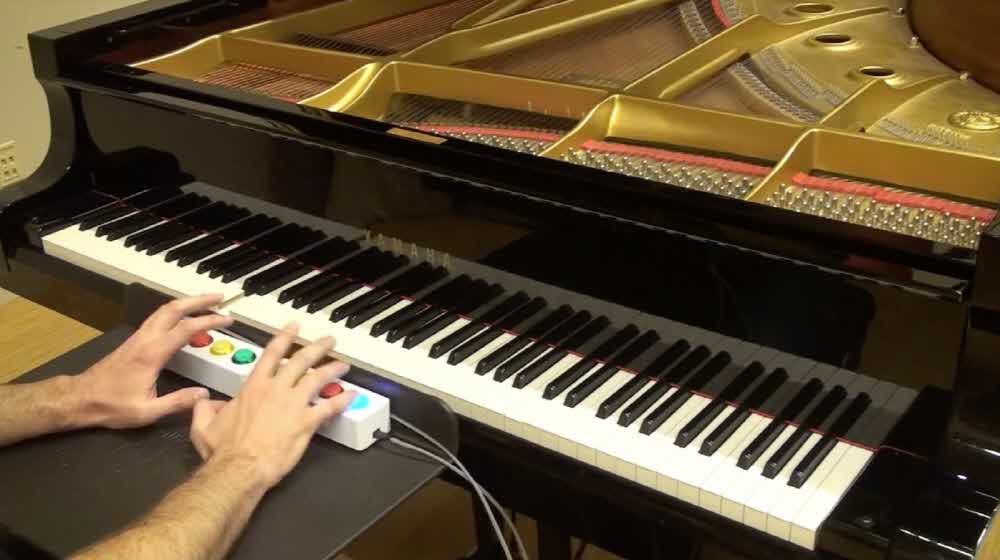 Piano Genie is a performance instrument developed by Google. The Google Project magenta team inspired by the game rock band and guitar hero. The combination of 88 keys assigned to the eight buttons makes artificial intelligence playable.
The product learns 1,400 songs played in the international piano competition through neural networks, and then inputs to the algorithm which sounds are followed by the greatest number of notes. This allows you to assign 11 buttons to 8 buttons.

With this product, you can play with the help of artificial intelligence as if you were in Mozart with just 8 buttons. For more information, please click here .