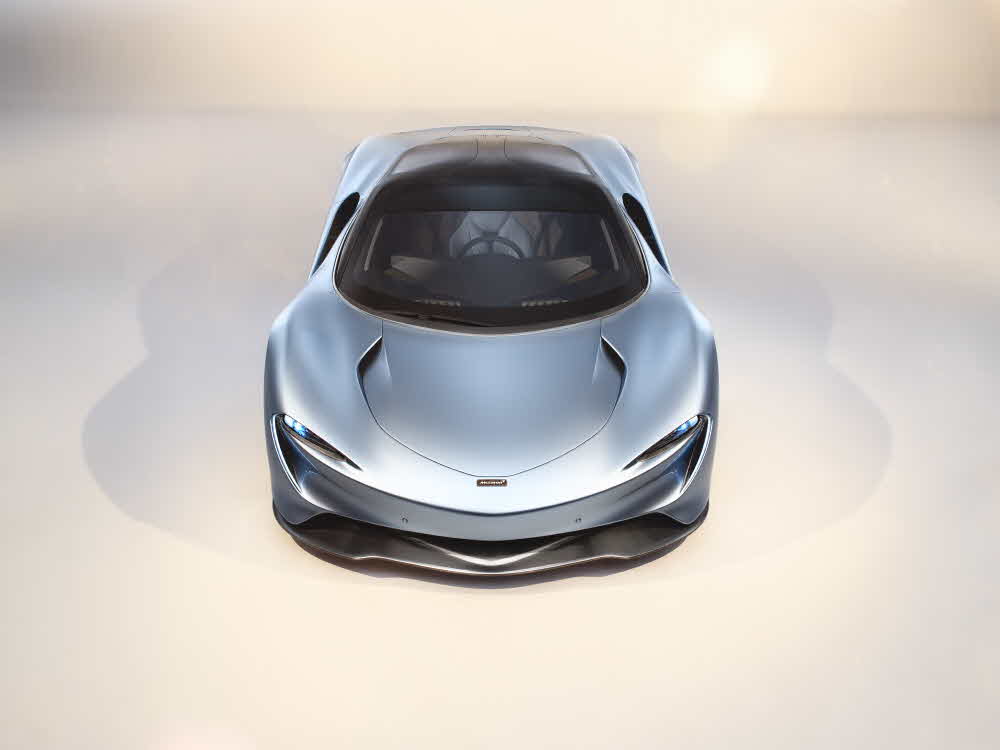 The luxury sports car brand McLaren has announced the McLaren Speedtail, which features the ultimate McLaren Roadcar. The top speed is 400 km / h and the acceleration from zero to 300 km / h is called the McLaren P1 for 12.8 seconds, more than 4 seconds.
The biggest feature of the speed tail is the flowing smooth body shape. Until now, McLaren has featured a tail that looks like a sharp cut with an emphasis on cornering. The speedtail, however, was designed to maintain a steady low body, whether it was to consider stable driving at high speeds. The front tire was fitted with a wheel cover similar to the F1 racing car and replaced with a camera that could intercept the air flow and store the side mirrors.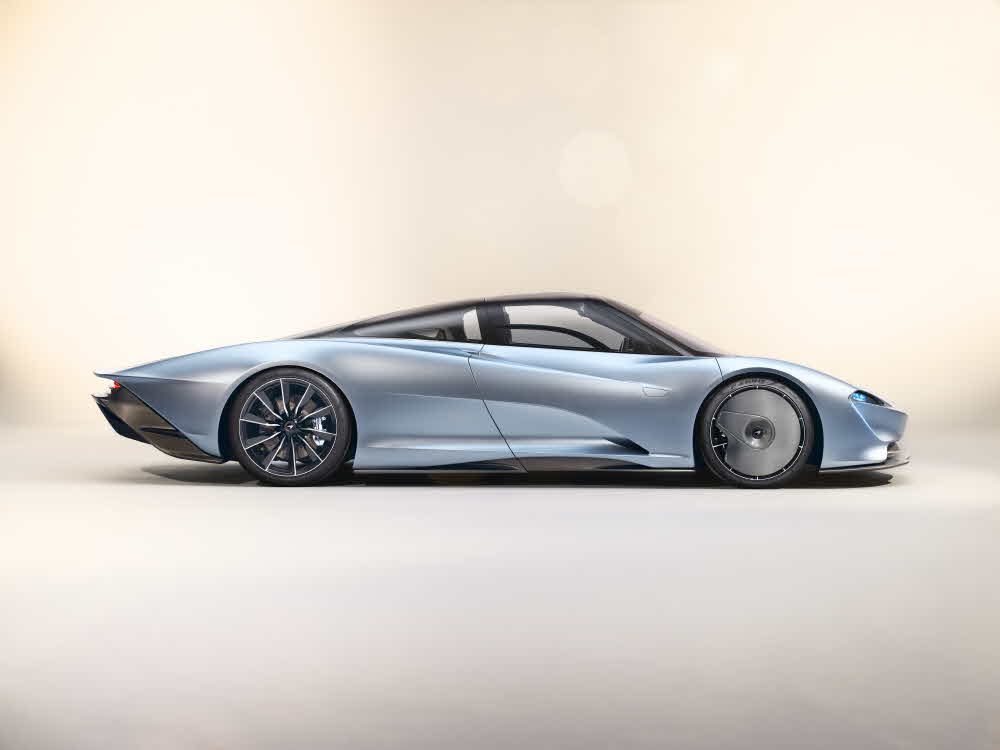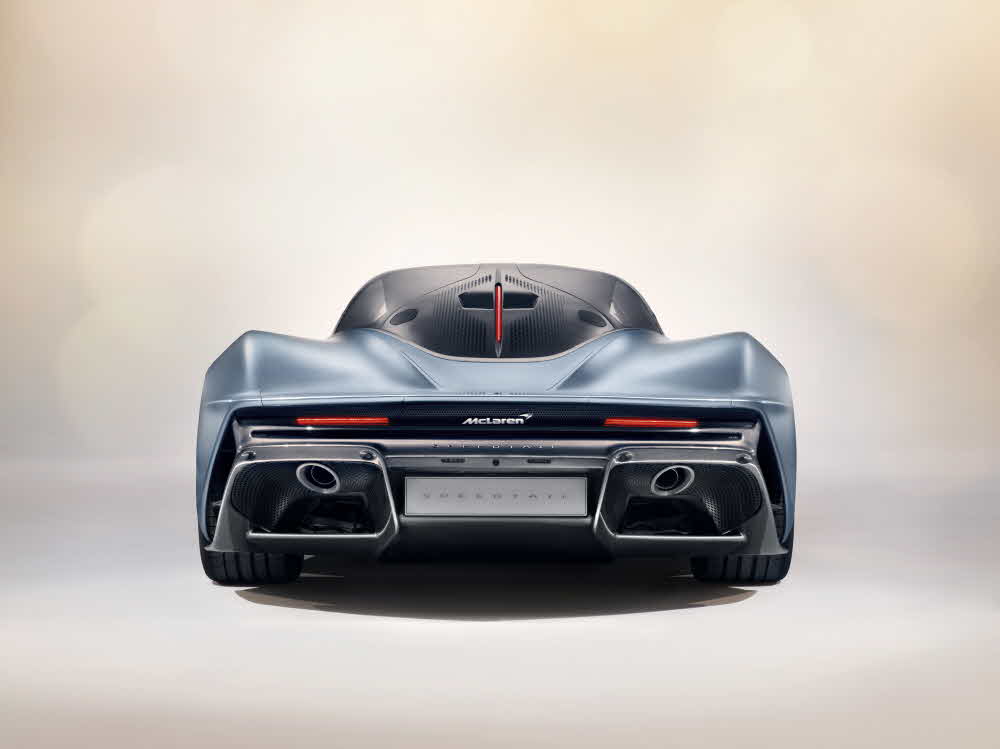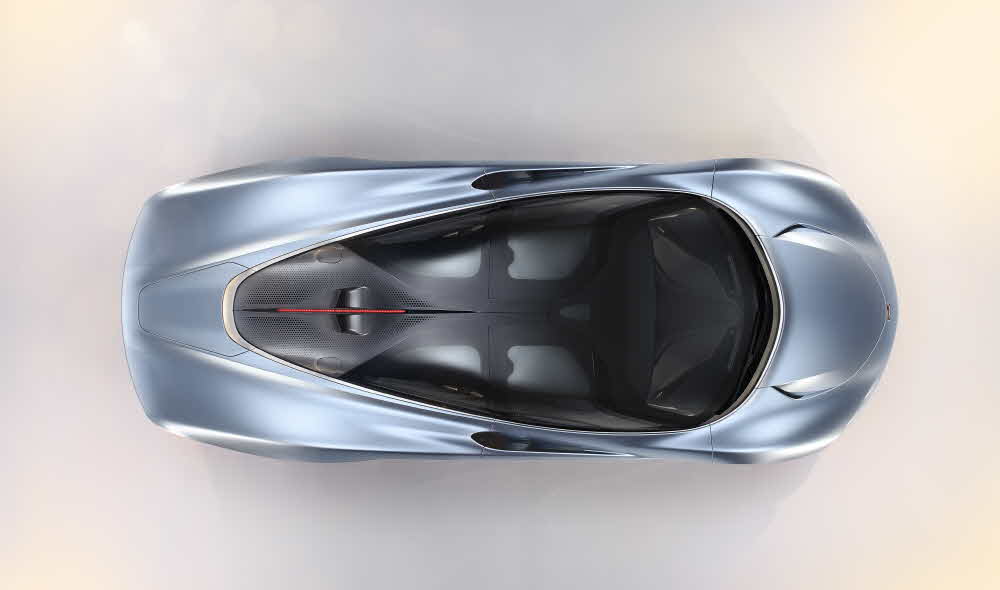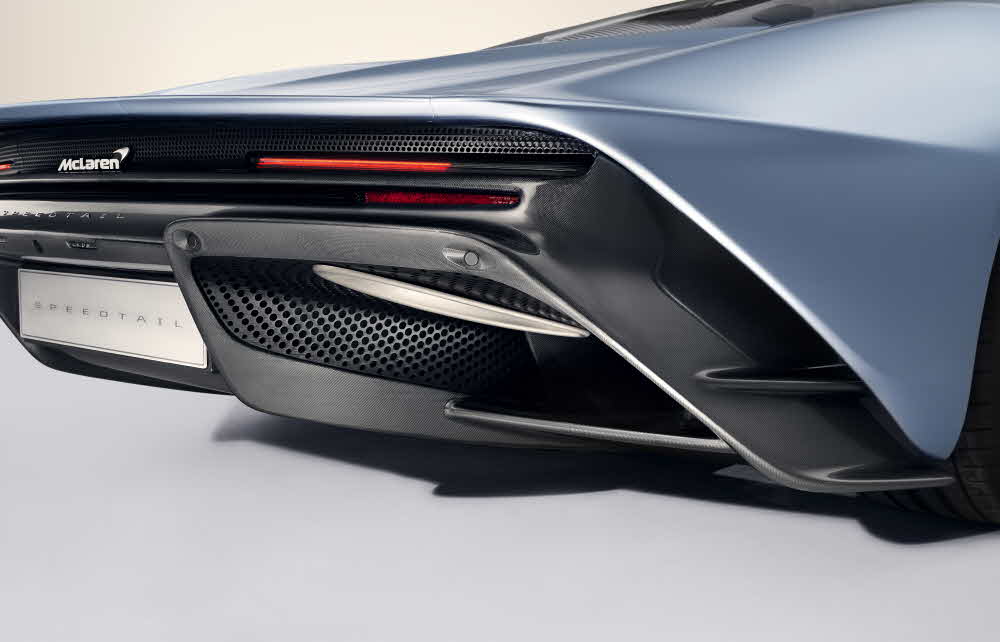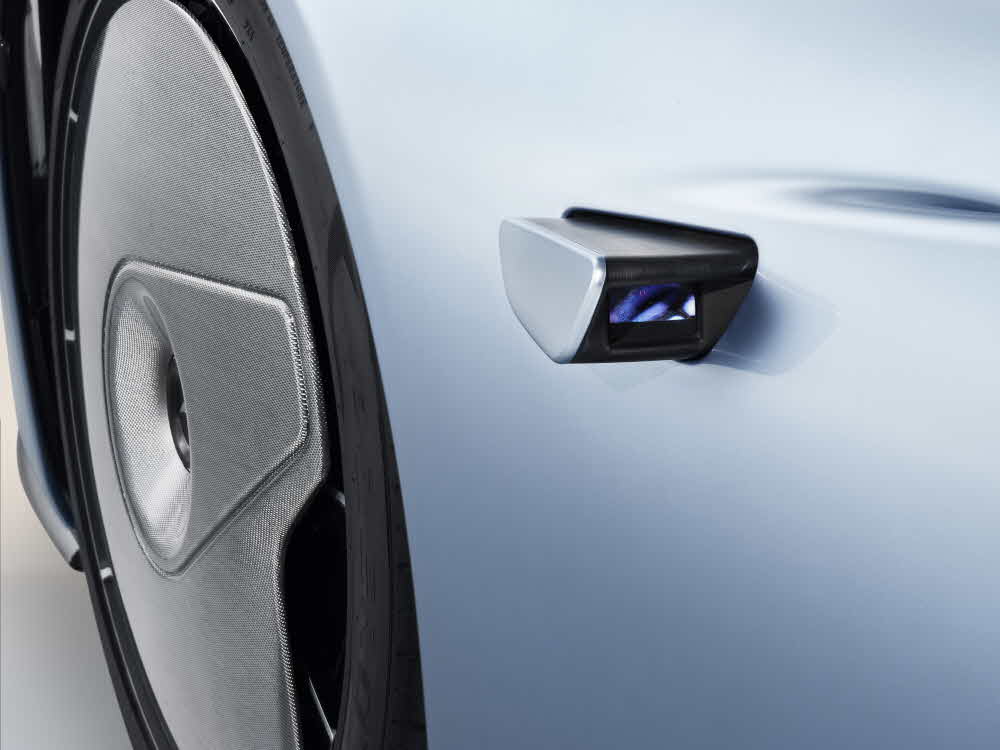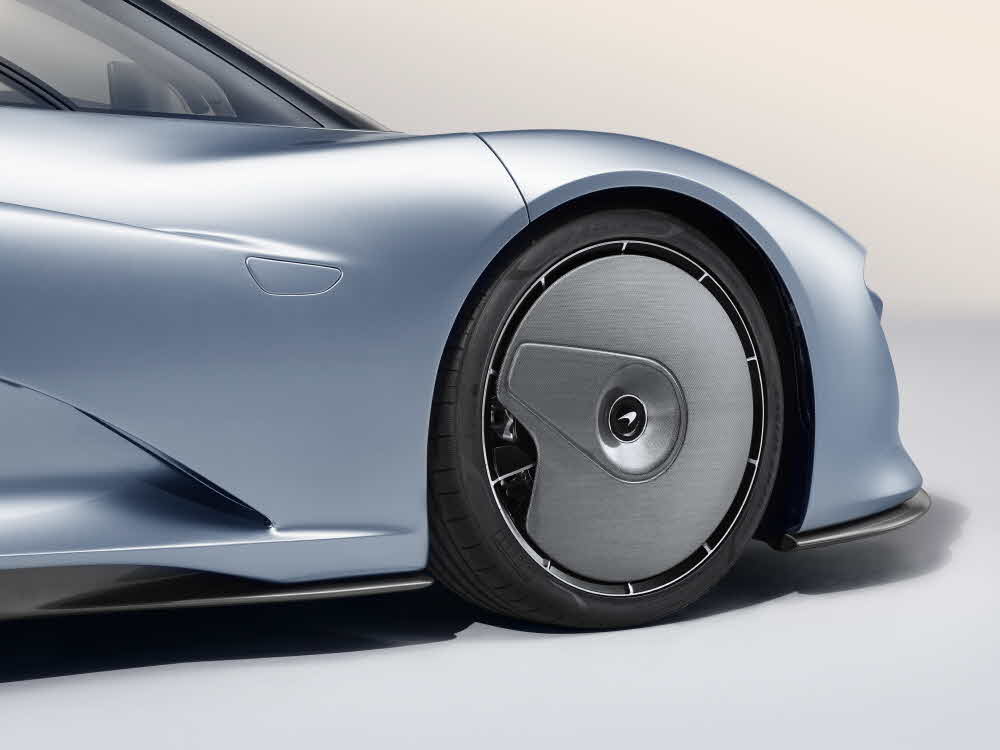 In the rear, a simple aerodynamic part was adopted. It was not simply a winged spoiler, but it gently raises the rear of the body to 26 degrees, so it improves stability when driving at high speeds and works as an air brake when decelerating. It is made of flexible carbon material and seamless, and has durability such as continuous operation test for 6 months. When driving at high speed, the VACC (Velocity Active Chassis Control) function, which reduces the height of the car body by 3.5 cm, is also installed.
Like the inside of the F1, the cockpit was placed in the center and the passenger seat was placed behind the left and right diagonals. The dashboard features a three-sided, high-resolution display. The center of the dashboard displays driving information, the left and right touch panels display a camera-type side mirror image, as well as left navigation and equalizer operations, and an infotainment system on the right. In addition, the operation system such as the start button or the switch for selecting the velocity mode for high-speed driving is arranged like an aircraft above the head.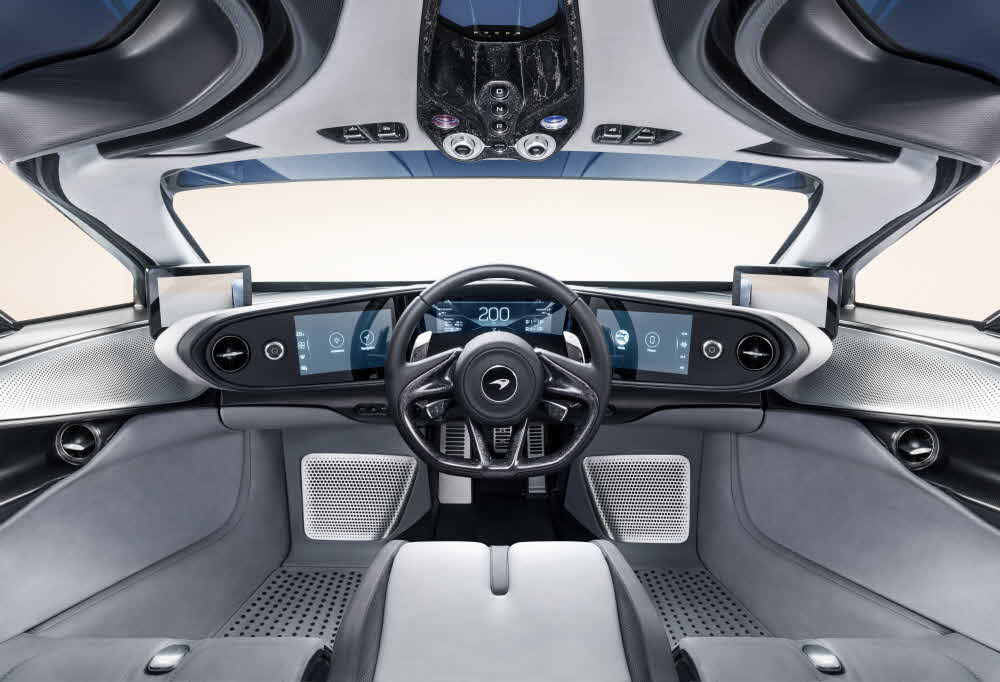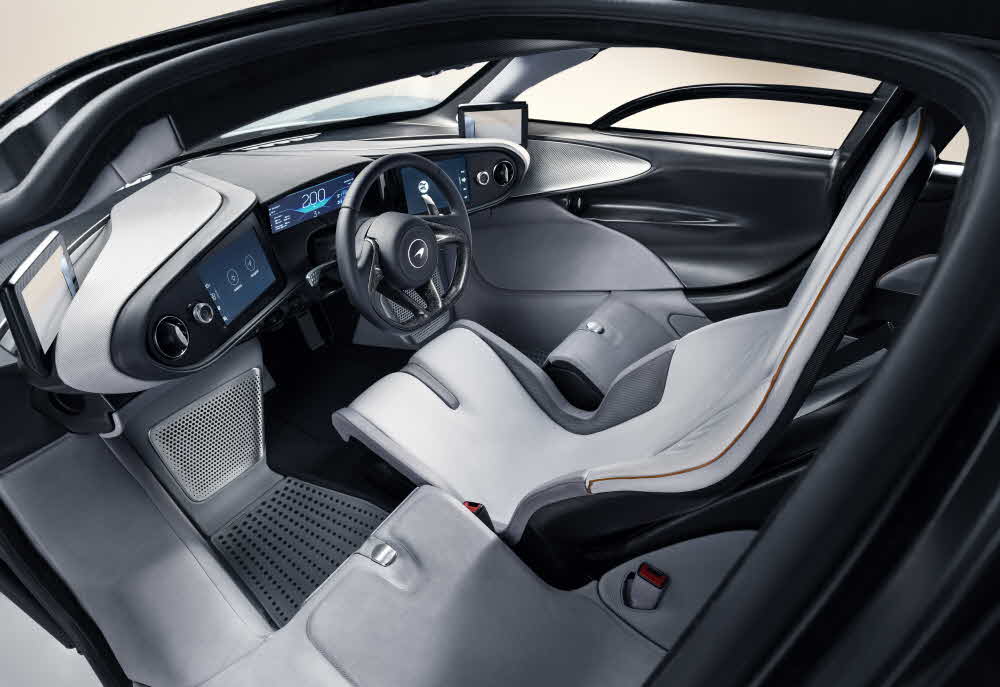 The 4-liter V8 twin-turbo looks like a hybrid system that combines a 7-speed gearbox and a motor to deliver over 1050PS. The price is 1,75 million pounds (2.55 billion won). Production volume is also limited to 106. For more information, please click here .