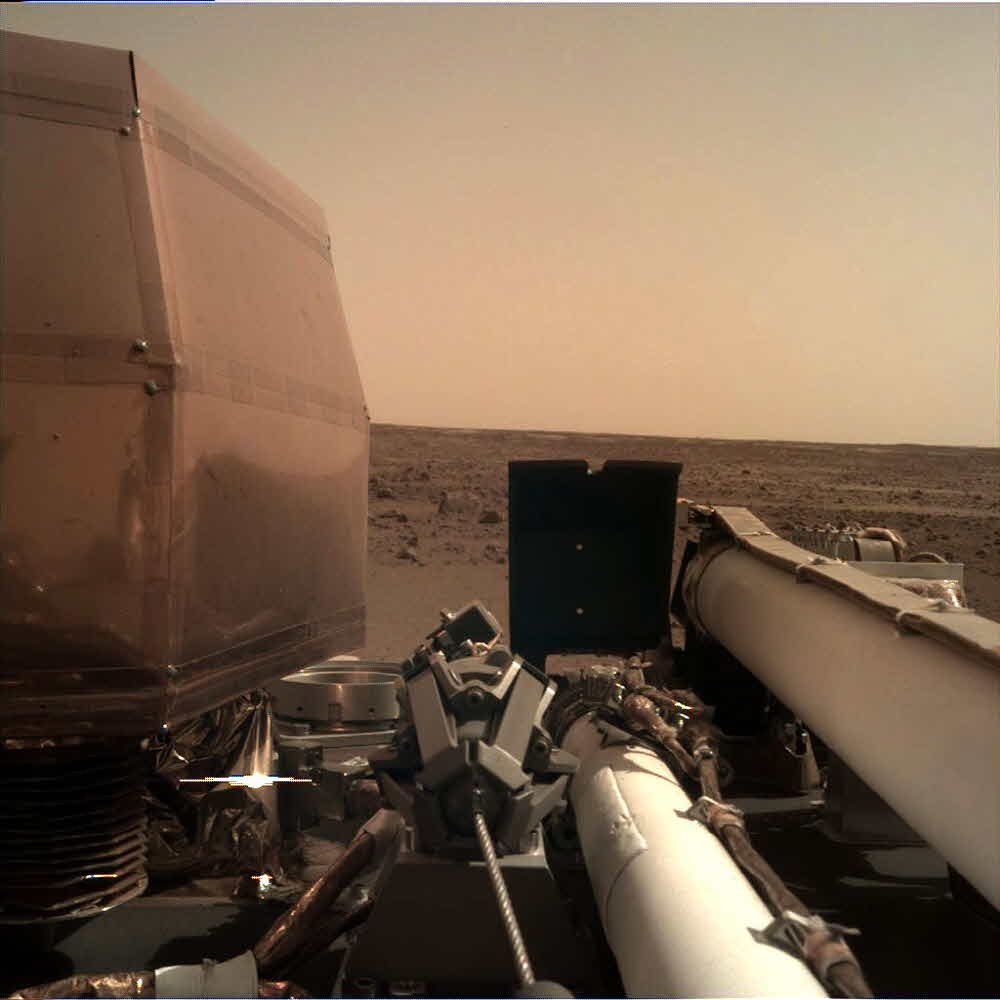 NASA's Insight Surveillance landed safely on Mars on November 27th. Insight is a probe made to investigate Mars. Unlike a rover such as Curio City, which is active in Hwaseong from 2012, it will stay on the spot and conduct an earthquake observation or underground heat conduction survey.
Insight landing was confirmed in the atmosphere, slowing down, and succeeding in deploying a parachute. It landed safely on Mars. The lander then successfully deployed the solar panel and the mounted camera also transmitted the first image.
Insight is equipped with a sensitive seismometer, allowing you to observe earth movements caused by earthquakes, meteorite collisions, and sand storms. It also has a heat conduction probe to measure heat flux from inside the planet, and an antenna to observe shaking.
My first picture on #Mars ! My lens cover is not off yet, but I just had a look at my new home. More status updates: https://t.co/tYcLE3tkkS #MarsLanding pic.twitter.com/G15bJjMYxa

– NASAInSight (@NASAInSight) November 26, 2018
https://platform.twitter.com/widgets.js
There's a quiet beauty here. Looking forward to my new home. #MarsLanding pic.twitter.com/mfClzsfJJr

– NASAInSight (@NASAInSight) November 27, 2018
https://platform.twitter.com/widgets.js
Insight expects the observation period to be two years, and during that time it is expected that the internal structure and the deep partial structure of how the interior of Mars is maintained by the observation. In the 2020s, the moon and the planet have plans to go humanity, and countries are making the space development in earnest. The data that Insight observes will not only give you an idea of ​​the growth process of other planets in Mars and the solar system, but may also give you important information to humans in the future. For more information, please click here .